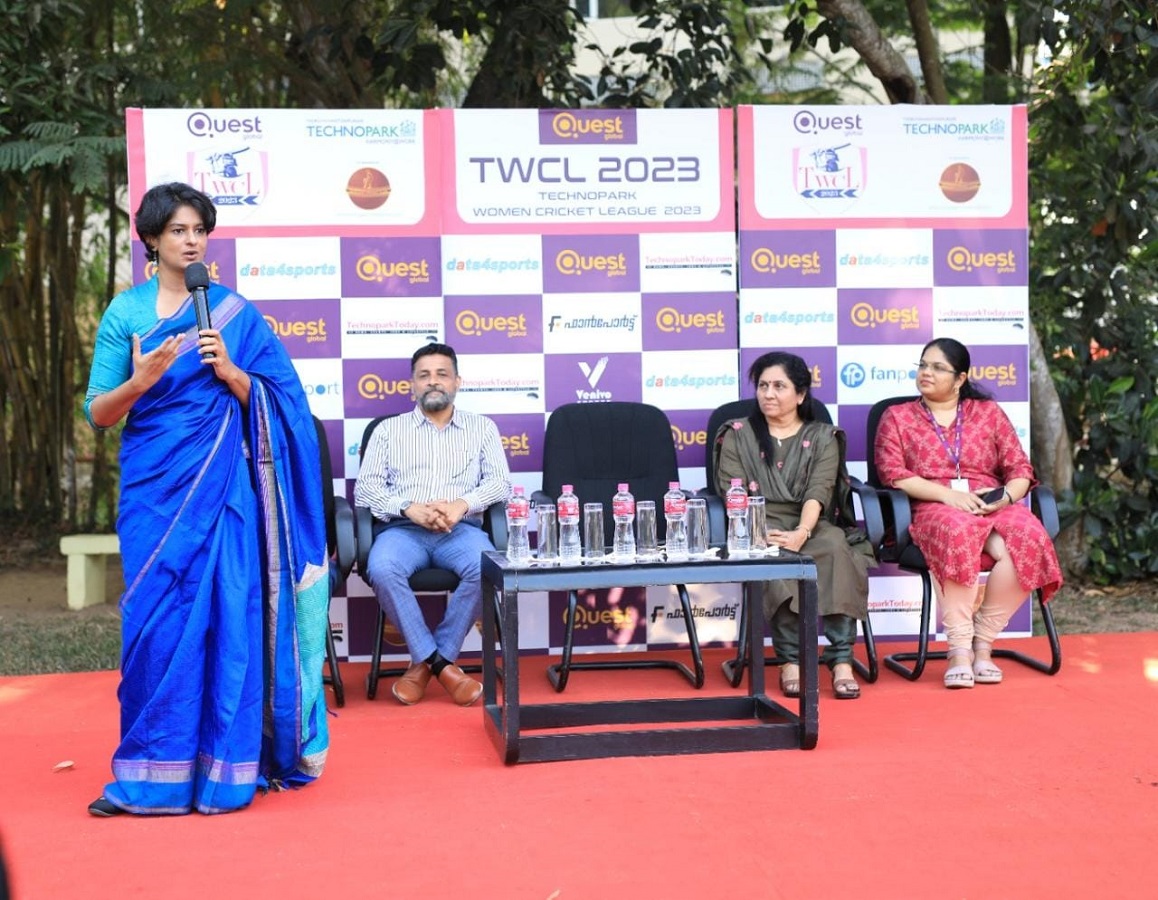 THIRUVANANTHAPURAM:
On the occasion of International Women's Day, Technopark Thiruvananthapuram launched the second edition of the Women's Cricket League in association with Quest Global.
K. Vasuki, Labour Commissioner inaugurated the event that was held at the Technopark ground. Col Sanjeev Nair (Retd), CEO, Technopark presided over the event. Jayanthi L, CFO, Technopark, Devi P.S., HR Manager, Quest Global, Shiney, the first Malayali woman cricket umpire were the chief guests. Sreeja Vijayan, Assistant Manager (HR and Legal), Technopark, delivered the welcome address. Vasuki IAS said that such interventions of Technopark for inculcating sports habits among women are exemplary and the entire society should come forward so that women can conquer more heights.
Organized as part of the revival of the Technopark campus after Covid, the tournament was received well by the employees. Following the inauguration, the women employees of Technopark faced each other in a heated match, and teams from various companies from Technopark will participate in the competition too.