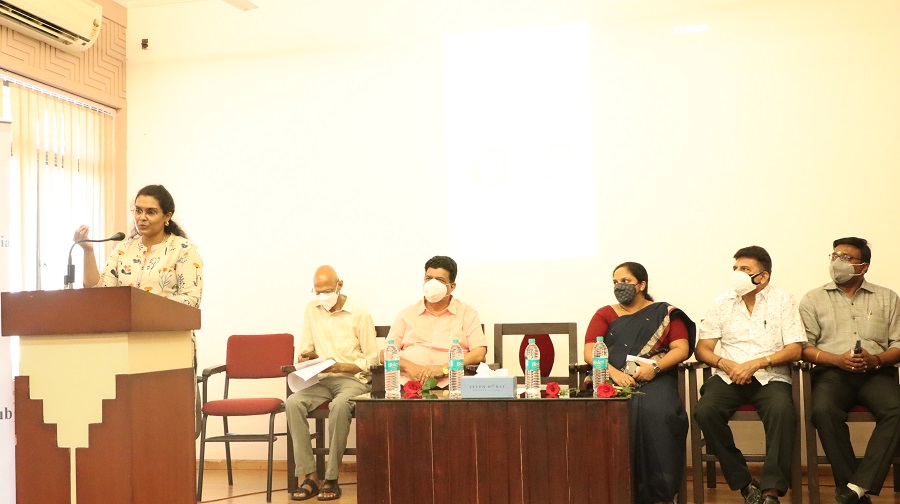 KOCHI:
Being mindful of how the arrival of the digital age has set forth new challenges to traditional mainstream media, the Public Relations Council of India (PRCI), Kerala Chapter in association with the Department of Communicative English, St. Teresa's College (Autonomous), Ernakulam, organized a talk on "New Age Communication: Resilience and Revival". The event was held to commemorate World Communicators Day.
The month also marks the completion of six months since the inception of the Teresian Chapter of YCCPress Information Bureau Joint Secretary Rashmi Roja Thushara Nair, was the Chief Guest. She discussed the influences and nuances of contemporary communication and the factors that revolutionise communication. The session was presided over by Dr. T. Vinaya Kumar, National President of PRCI.
Ram C. Menon, Chairman of PRCI Kochi and Director of YCC Kerala; National Treasurer of PRCI, P. K. Natesh and Jibi Sadasivan, General Secretary of PRCI Kerala Chapter, Faculty members, students and parents were also present for the event. The winners of the Inter-Chapter Talent hunt conducted by PRCI earlier this year were also honored in the event.
YCC, the Youth Wing of the Public Relation Council of India is committed to sharing knowledge and organizing programmes that enhance the capabilities of the youth of the country. The programme was coordinated by the final year students of M. A. Journalism and Mass Communication in the Department of Communicative English, St. Teresa's College (Autonomous).