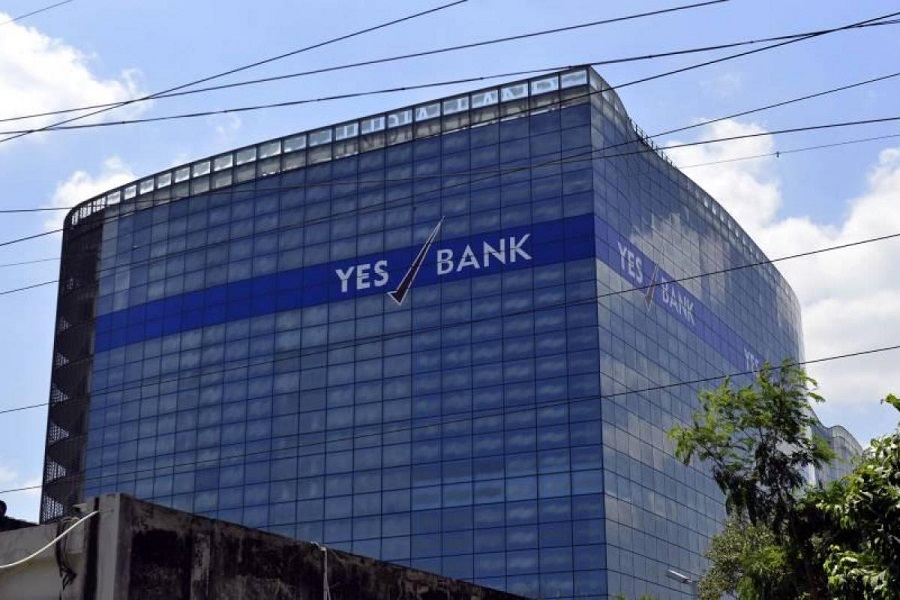 MUMBAI:
YES BANK announced today that it has achieved the highest Environmental, Social, and Governance (ESG) score amongst Indian banks, in the S&P Global Corporate Sustainability Assessment (CSA) 2022. The Bank's absolute S&P Global ESG Score is 68 out of 100 in 2022, a marked improvement from 63 in 2021.
The S&P Global CSA is considered as one of the most comprehensive and granular assessments of an organization's ESG performance. It takes into account up to 1,000 data points on an organization's performance across topics such as Climate Strategy, Operational Eco-Efficiency, Financial Inclusion, Human Capital Development, Human Rights, Corporate Governance, Risk Management, amongst others.
Commenting on the development, Niranjan Banodkar, Chief Financial Officer and Head – Sustainable Finance, YES BANK said, "The improvement in our score is a testament of YES BANK's proactive and diligent efforts towards integrating ESG and climate considerations into all key aspects of its business. The Bank continues to take decisive actions towards reducing the negative impacts of its operations, promoting responsible lending practices, supporting low-carbon transition, and contributing to inclusive and sustainable growth. As the Bank advances its ESG performance, we will continue to capitalize on our sustainability leadership as a strategic differentiator for the future."
YES BANK is the first Indian Bank to measure and report financed emissions of its electricity generation loan exposure, and develop targets to align with Science Based Targets initiative (SBTi) well-below 2°C scenario. It is also the first Indian Bank to be a Founding Signatory to UNEP FI Principles for Responsible Banking and to sign the Commitment to Climate Action, striving to align its business strategy with the Paris Climate Agreement.
Further, the Bank has announced a target to achieve net zero emissions from its operations by 2030 and has begun sourcing 100% renewable energy to power its key facilities at its corporate and registered office, YES BANK House, Mumbai. YES BANK has also set a target to achieve 30% gender diversity over the next five years, owing to its aim of nurturing an inclusive, open and healthy workplace for its employees.
Additionally, the Bank has instituted an Environment and Social Risk Management System (ESMS) to assess and mitigate environment and social risks of its financing activities, serving as a structured approach towards responsible lending. YES BANK has also developed and brought to market a number of new financial instruments such as India's first Green Bond in 2015 and India's first Green Fixed Deposit in 2018.
YES BANK had actively participated in the 2022 S&P Global CSA and received its score on November 18, 2022. Till date, ~6,700 companies have received 2022 ESG Scores; of which ~2,200 actively participated, and ~4,500 were assessed solely on publicly available information in the 2022 CSA.
Ranked 5th by Moody's ESG Solutions
The Bank has also been ranked 5th amongst 90 Retail and Specialized Banks in emerging markets, with an Environmental, Social & Governance (ESG) Score of 57 out of 100 by Moody's ESG Solutions. This year's assessment covered a universe of 4,866 global companies with the scores and ranking released at the end of September 2022.