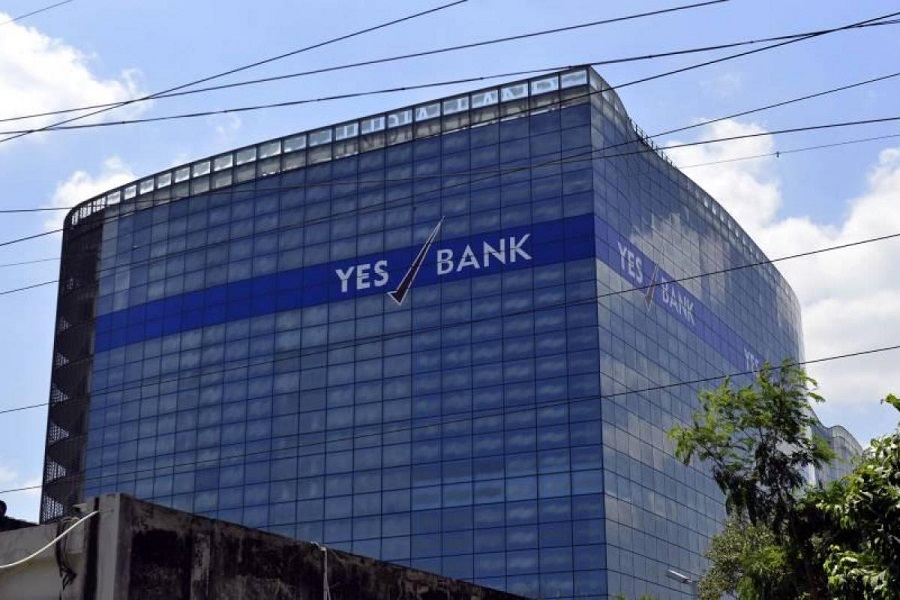 MUMBAI:
Zaggle today announced the launch of a key fob called the Zakey Yespay RuPay ON-THE-GO, which is part of a new range of on-the-go wearables, in partnership with YES BANK on the RuPay network, powered by National Payments Corporation of India (NPCI). The Zakey Yespay RuPay ON-THE-GO wearable is a prepaid device formulated in such a way that it can be easily adapted into the daily lives of the wearers. The key fob wearable enables fast contactless payments at cafeterias, where time is of essence. It is an easy tap and pay option for paying fares at transport systems accepting debit card payments.
With the launch of this product, Zaggle, which is a profitable SaaS fintech company and a pioneer in digitizing business spends, aims to solve a problem statement that many corporates face when it comes to brainstorming an innovative, easy-to-use, and customizable payment and gifting option for their stakeholders. This solution can be used by individuals across all age groups and in all industries such as BFSI, automobiles, ITES, consulting firms and real estate, amongst others.
The key fob is designed using state-of-the-art technology and is equipped with the following features:
· Make cashless and contactless payments digitally
It helps the wearer / user track transactions on a real-time basis on the Zaggle App
The user can lock / unlock the key fob device; if required, the device can be permanently blocked incase the wearable is lost
It allows the user to enable / disable online transactions, POS transactions, set POS PIN, among others using the Zaggle App
· No PIN required on the Tap-and-go feature for transactions up to Rs. 5,000
"Zaggle has been at the forefront of expanding its product range to cater to the vast need of customers across industries by offering innovation-led solutions through its partnerships. The role of wearables is evolving and the way we think about wearables will change as their utility and experience evolve; besides, wearables are preferred by the new-age, tech-savvy millennials. With the partnership with YES BANK and NPCI, we further aim to make inroads to tap the ever-evolving gifting industry and become a one-stop solution to all spend management requirements of our customers," said Avinash Godkhindi, MD and CEO, Zaggle.
Speaking on the partnership, Anita Pai, COO, YES BANK, said, "We are thrilled to partner with Zaggle and NPCI to launch the Zaggle Yespay RuPay ON-THE-GO key fob wearable for the rapidly evolving Indian customer. YES BANK has been a pioneer when it comes to state-of-the-art digital payment initiatives. This partnership is in line with our commitment towards providing a secure and robust infrastructure while building a seamless payments ecosystem. We are confident that the corporate community will accept this form of prepaid wearables very well and make them a part of their daily accessorising needs."
Nalin Bansal, Chief of Corporate and Fintech Relationships and Key Initiatives, NPCI said, "We are delighted to partner with Zaggle and YES BANK to launch on-the-go wearable on the robust RuPay network. As digitisation and cashless solutions grow, the innovations that power it will continue to refine and further empower customers to carry out their day-to-day transactions securely and seamlessly. Additionally, we are confident that this innovation will be a great value proposition for corporates and will set a new standard in the gifting solutions segment. This one-of-its-kind offering is enabled with cutting edge technology and is set to redefine the way contactless transactions will be made in the future."
Digitalization has become an integral part of our daily lives and gifting solutions should not be disassociated from this burgeoning emergence. This innovative and new-age gifting solution can be used by corporates looking to provide a personalized and superlative gifting experience to their employees, channel partners and customers.
Zaggle has been expanding its product range to cater to the vast need of customers across corporates, SMEs and start-ups and has been consistently focusing on delivering new solutions through its innovation-led partnerships. Recently, Zaggle was also selected as one of the 11 BFSIs by NPCI and MeitY to showcase their solutions at the prestigious Digital India Week 2022.