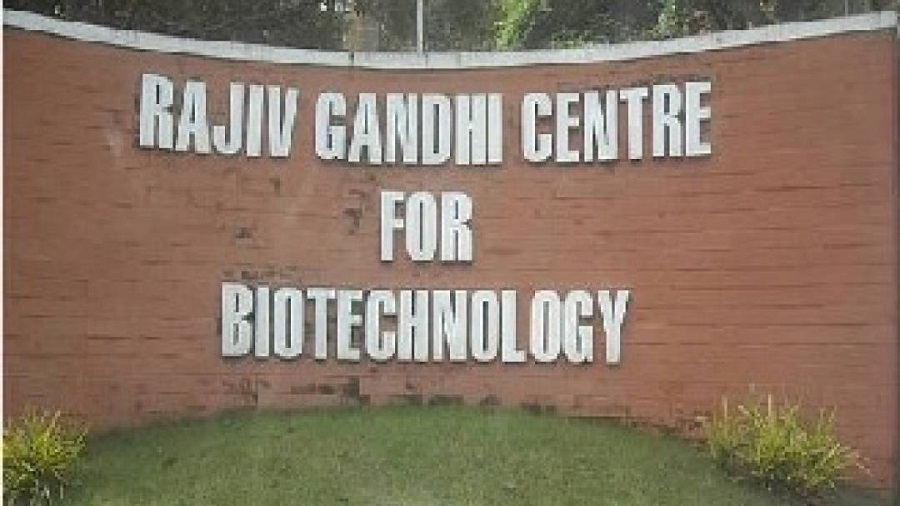 THIRUVANANTHAPURAM:
'Defence priming', a system of crop protection by strengthening their immune system in a natural way without using hazardous chemicals and pesticides, has shown enormous promise for protection and better yield of pepper crop, reveals a study conducted by a team of researchers at the Rajiv Gandhi Centre for Biotechnology (RGCB) here.
Diseases and pests pose serious constraints to sustainable yields of commercial black pepper from Piper nigrum. Phytophthora capsici is the major pathogen responsible for the devastating 'foot-rot' disease affecting the leaves, stems, and roots in the nursery and pepper plantations.
Dr S Manjula, who led the team of researchers, said there is convincing evidence to prove the potential of 'priming' or 'sensitizing' to protect pepper plants from the deleterious effects of 'foot-rot'.
Glycol Chitosan (GC), a water soluble, non-toxic polymer known to induce plant defence, was used in the study to 'prime' the leaves of pepper plants. It was observed that GC treatment offered protection from the severity of 'foot-rot' disease and caused a significant delay in the appearance of symptoms. The priming effect was manifested through enhanced expression of critical genes of the plant immunity pathways.
A major observation of the study was the significant increase in 'Piperine' accumulation in leaves as a result of priming. Piperine is largely responsible for the pungent taste of black pepper.
The findings of the study were recently published in the journal 'Frontiers in Plant Science'.
RGCB Director Prof Chandrabhas Narayana said it is an important research work with implications not only for pepper plants but also for several other plantations. "It is sustainable and inherently ecological as defence priming has huge potential to significantly reduce the use of high-risk pesticides and synthetic chemicals."
Dr Manjula said plants possess a highly robust and efficient immune system, and it can be primed for better defence response by specific environmental, biological and chemical conditions. "Increasing the efficiency of the plant immune system would reduce the need to rely on unsustainable pesticides," she noted.
This is the first report that provides strong molecular evidence for the advantage of defence priming in black pepper plant by improving crop protection. "This has potential implication in crop nurseries as well as in the field. More work is needed to establish the durability of priming and to optimize the method of treatment for a large-scale commercial application," she said.
The researchers will also address the potential of seed priming to evaluate the persistence of priming effects through successive generations through a phenomenon called 'immune memory.'