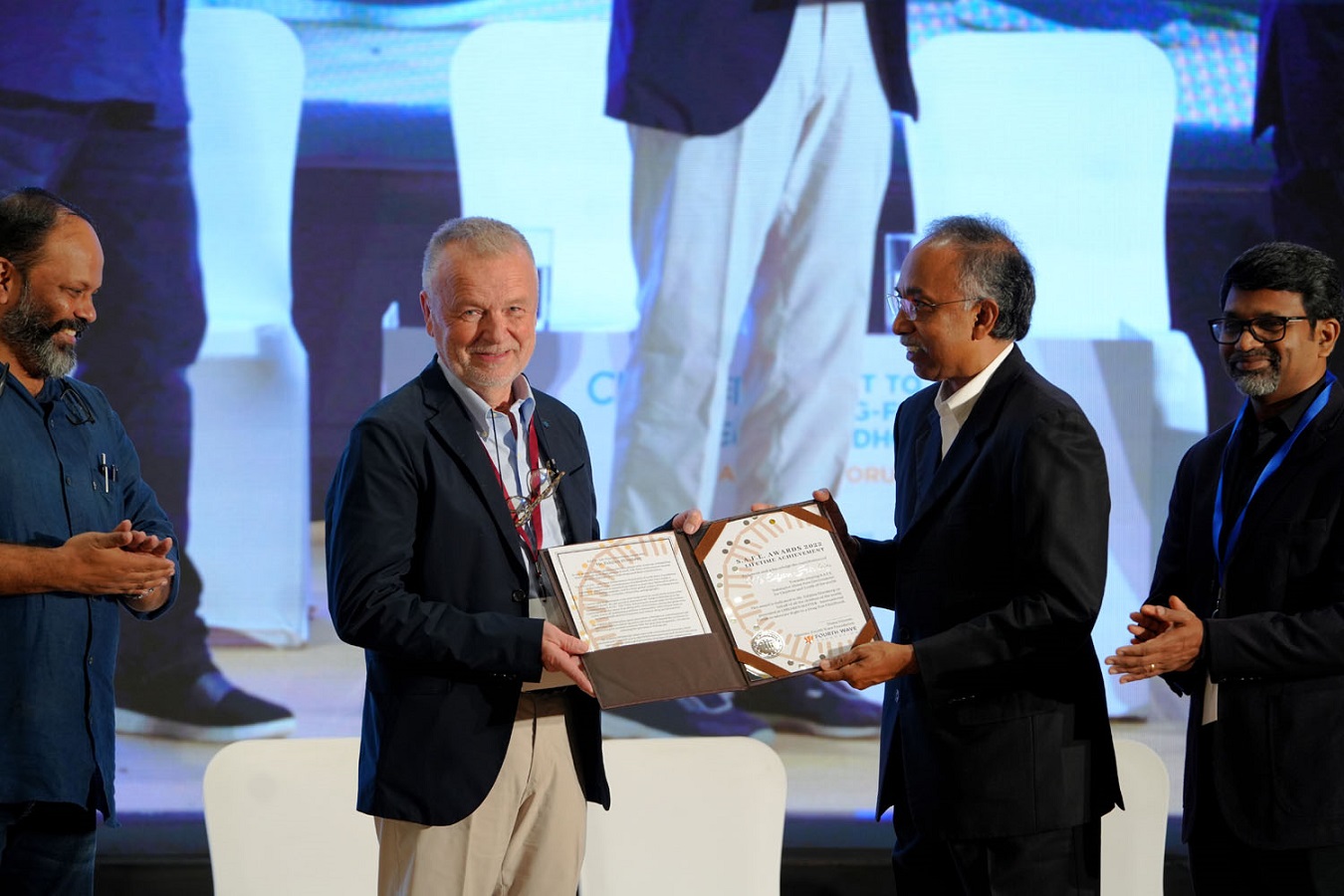 THIRUVANANTHAPURAM:
Dr Edit Schlaffer of Austriaand Esbjörn Hörnberg of Sweden were today awarded S.A.F.E – Lifetime Achievement Award 2022 for their outstanding contribution to the cause of ensuring a drug-free childhood and strengthening the civil society for achieving this lofty objective.
The awards, instituted by Fourth Wave Foundation (FWF), were presented by S D Shibulal, Founder, Shibulal Family Philanthropic Initiative, at the three-day 'Children Matter', an international meet on 'Right to a Drug Free Childhood.' It is organized by FWF in association with the United Nations Office on Drugs and Crime (UNODC) and World Federation Against Drugs (WFAD), which concluded here today.
Dr Schlaffer, a social scientist and founder of Vienna-based 'Women Without Borders,'has created an outstanding impact on the efforts towards creating 'substance abuse-free environment for children and youth of the world implementing 'MotherSchools: Parenting for Peace' model.
In her three-decade-long career in social work, Dr Schlaffer has been working in the social sector to counter the growing threat of violent extremism, and launched the Sisters Against Violent Extremism (SAVE) network, the world's first female counter-extremism platform. She has been hailed for her belief in mothers as the first line of defence against extremism.
In his 40-year-long career in social work, Hörnberg has emerged as a prominent development aid specialist, a human rights defender, and a global alcohol and drug policy advocate for reducing the prevalence of drug use through working with civil societies across the globe and 'mobilising a million communities'.
He is associated with international networks IOGT International (now known as MOVENDI International and World Federation Against Drugs) with a global membership base of 300 organisations representing the entire spectrum from prevention to recovery services.