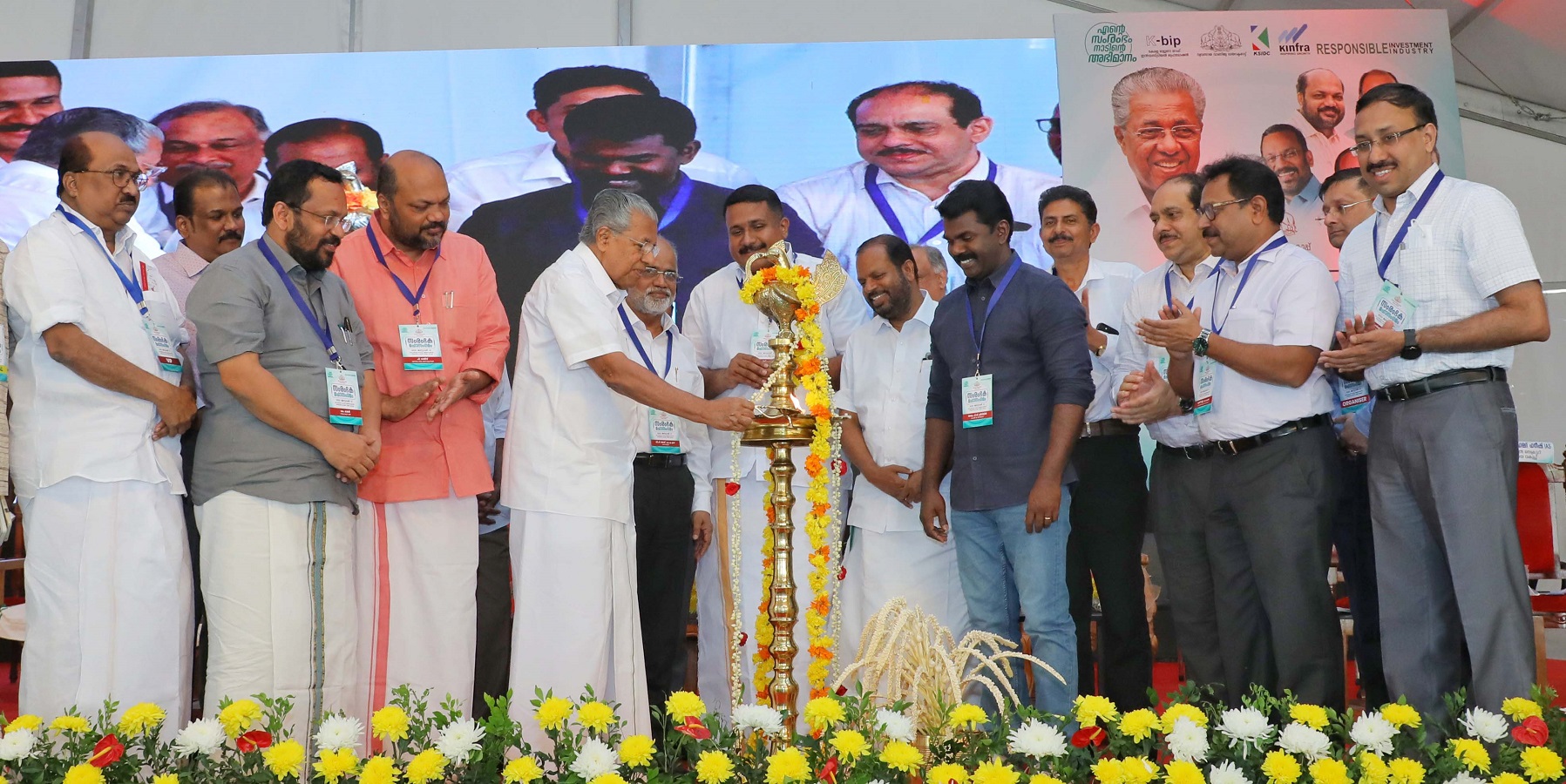 KOCHI:
Industrial progress alone may not define economic development, but Kerala clocking 1,24,249 enterprises within the first ten months of the current financial year is a clear indication of the state's unprecedented surge in the secondary sector, Chief Minister Pinarayi Vijayan said today.
"These achievements are, de facto, our reply to forces that keep making concerted efforts to portray Kerala as an anti-industry destination," Vijayan said after inaugurating the 'Samrambhaka Mahasangamam', organised by the Department of Industries and Commerce to further promote businesses by giving practical help and advice to aspiring entrepreneurs in the state.
The government has been finding results in its tenacious efforts to carry out comprehensive and steady economic measures for all-round development to the benefit of the common people, he noted at the convention chaired by Industries and Law Minister P. Rajeeve.
"We faced criticisms of being 'over-ambitious' when we set a target of generating one lakh industries during 2022-23, but succeeded in surpassing the target in the first eight months of the 'Year of Enterprises' project," he said.
Noting that local self-governments have a central role in implementing such mass entrepreneurship ventures, the Chief Minister suggested the need for at least one business coming up in each such administrative body at the grassroots.
"The government has been according high priority to encouraging startups, facilitating the start of 3,800 such companies in the past six months, generating 40,000 jobs. The ventures got funds totalling Rs 5,000 crore, including state funds," he said, addressing a jam-packed auditorium at the International Stadium Ground in Kaloor. "No wonder, Kerala became South Asia's biggest startup innovation hub. Also, we topped the Affordable Talent rankings in Asia, while finishing fourth at the global level."
Downplaying allegations about the volume of public debt facing Kerala, Vijayan said the Centre's financial burden in this respect was as high as 59 per cent of the gross domestic product, when the state's was 37 per cent of its GDP.
As for borrowings, Kerala's economy is healthier compared to other states, he pointed out. "It is also wrong to say our state relies massively on the Centre for incomes. Kerala generates two-thirds (64 per cent) of its income from within," he explained.
Minister Rajeev described the 'Samrambhaka Mahasangamam' as the start of Kerala figuring in the country's first ten industry-friendly states. Initiating the 'Year of Enterprises' project, the government made coordinated efforts from the grassroots by involving 450 local bodies and hosting 15 meetings while also taking into confidence the trade unions.
"Within 245 days now, we got 1,24,249 enterprises registered till date. This translates into investment totalling Rs 7,533.12 crore. The jobs generated number 2,67,823, of whom 38 per cent has gone to women. There are nine from the transgender community, too," he revealed. "Any prospective business venture with Rs 50 lakh investment will get approval in just five minutes once all necessary documents are submitted online. Penalty will be imposed on errant officers."
The government is currently busy with opening e-commerce platforms for Made-in-Kerala products. These will be ready by April, with the start of the 2023-24 fiscal, he told the conclave which brought together more than 10,000 entrepreneurs, industry leaders, administrators and other stakeholders.
Revenue Minister K. Rajan said the government will continue with its focus on common people while charting out maps for the state's economic development. At the function, he formally inaugurated a 'Scale-Up Project' and handed over a Handbook for Investors to Vypin legislator K.N. Unnikrishnan.
Chief Secretary V.P. Joy said the 'Year of Enterprises' will, going by the present momentum, earn the state more than 1.5 lakh enterprises by this March-end. "We need a campaign to promote Made-in-Kerala products in a big way," he added.
Other speakers were Kerala government's Special Representative in New Delhi Prof K.V. Thomas, MLAs P.V. Sreenijin and Antony John, SLBC Convenor S. Premkumar, KSSIA state president A. Nizarudeen and FICCI Kerala State Council Head Savio Mathew.
Department of Industries Principal Secretary Suman Billa welcomed the gathering, while Industries and Commerce Director S. Harikishore proposed thanks.
The meet, which hosted MSME clinics aimed at helping entrepreneurs of medium, small and micro enterprises, roped in 30-plus industry-associated bodies of the Central and state governments assigned with Kerala's aim to propel the tempo set in by the 'Year of Enterprises' project.
A theme pavilion by the Department of Industries and Commerce showcased products by new enterprises, while 75 stalls by the government and private stakeholders provided advice on formalities to start businesses.