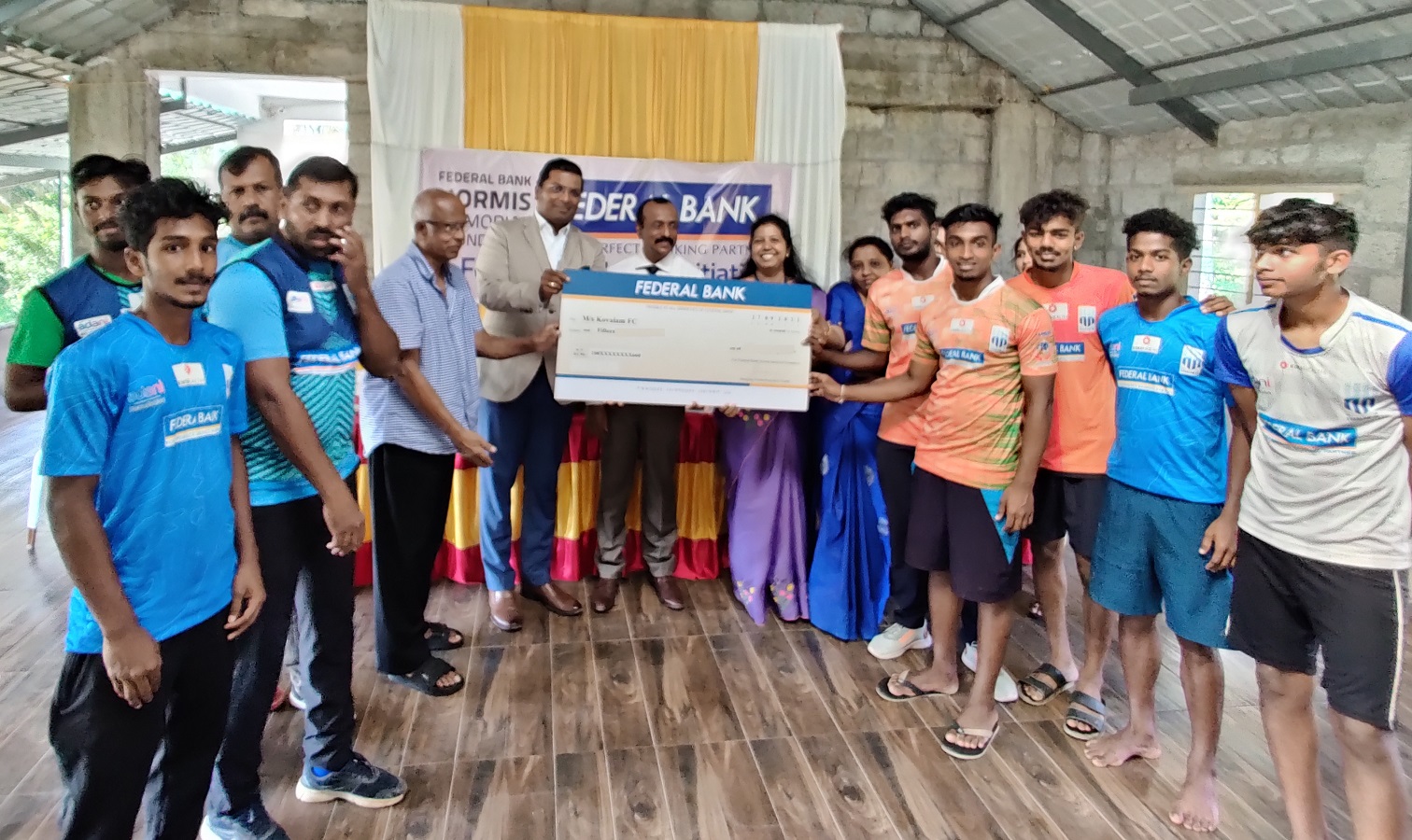 THIRUVANANTHAPURAM:
Federal Bank, as part of its Corporate Social Responsibility (CSR) activities, extends support to 'Kovalam FootBall Club'. The club which comes under the aegis of  Vizhinjam based 'The Kadaloram Society for Empowering Youth' has been regularly supported by the Bank. In the recent past a bus to transport the team and for expenses towards sports items, accessories etc. have been provided for. 
 
At a function held at The Kovalam Football Club, Federal Bank participated in full bench strength, including M V S Murthy, Chief Marketing Officer, Federal Bank, Renji Alex, Vice President and Zonal Head, Thiruvananthapuram,  Nisha K Das, Vice President and Regional Head, Federal Bank,
Moominathu Beevi K N, Assistant Vice President and Branch Head, Vizhinjam.  The team shared an additional grant and handed over a cheque for the current year to T J Mathew, President, Kovalam FootBall Club, in the presence of Ebin Rose, Head Coach, Ignatius, Coach, officials of the bank, members of the Club etc. 
 
Kovalam Football club has been training talented youngsters from the rural coastal belt providing them with facilities like sports accessories, accommodation, food etc. The club had won several matches conducted in recent times. 
 
"Federal Bank sees this as an opportunity to strengthen its presence in the ethos of the markets it operates in. We are now constantly looking out for approaches which are beyond conventional ATL, BTL or Digital. We are revving ourselves up to expand and Serve भारत, with India's Trust™️ " adds M.V.S. Murthy, CMO Federal Bank.