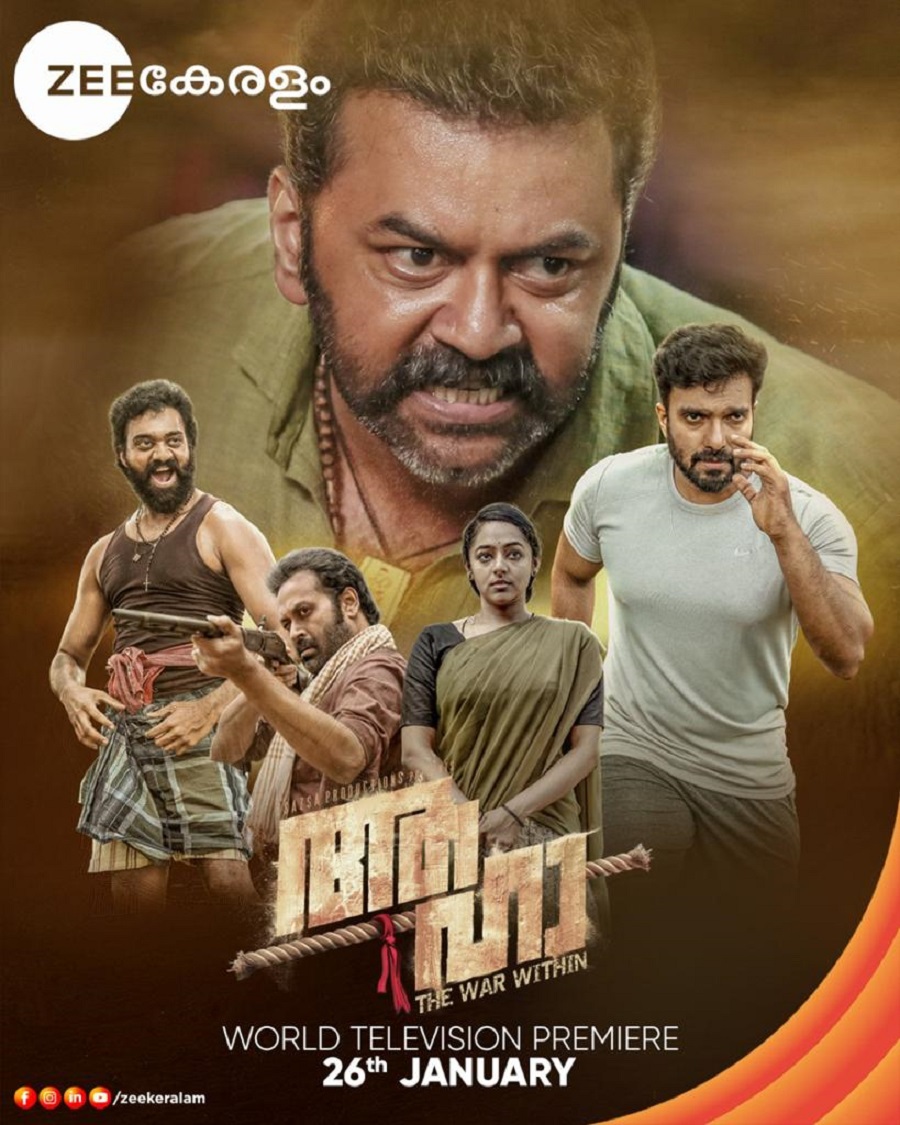 KOCHI:
Aaha, the sports drama film directed by Bibin Paul Samuel is all set for a nail biting experience as it is premiering on Zee Keralam this Republic day. The film is based on the popular tug-of-war team 'Aaha Neeloor', who were at the top of the competition for about 15 years in the 1980s and 1990s. The raw story line and the rustic characterisation will be a treat for the audience.
Written by Tobit Chirayath and produced by Prem Abraham, the Indrajith starrer is a visual treat in all sense. The music and the scores by the ever popular Sayanora Philip is an icing on the cake for the thrilling sports dramas.
Zee Keralam, which is popular among viewers for its contemporary adaptations, is the ideal platform for the film's premiere. After the recent set of first on TV films on the channel like Innu Muthal, Krishnan Kutti Pani Thudangi, Wolf, Operation Java and Chathurmukham, Lalbagh, Aaha with a thrilling subject will engage and entertain the viewers for sure. The brilliant cast of the film includes Indrajith, Manoj K Jayan, Amit Chakalakkal, Ashwin Kumar and Santhy Balachandran. The movie will premiere on Zee Keralam on 26th of January, Republic Day at 3:30pm.