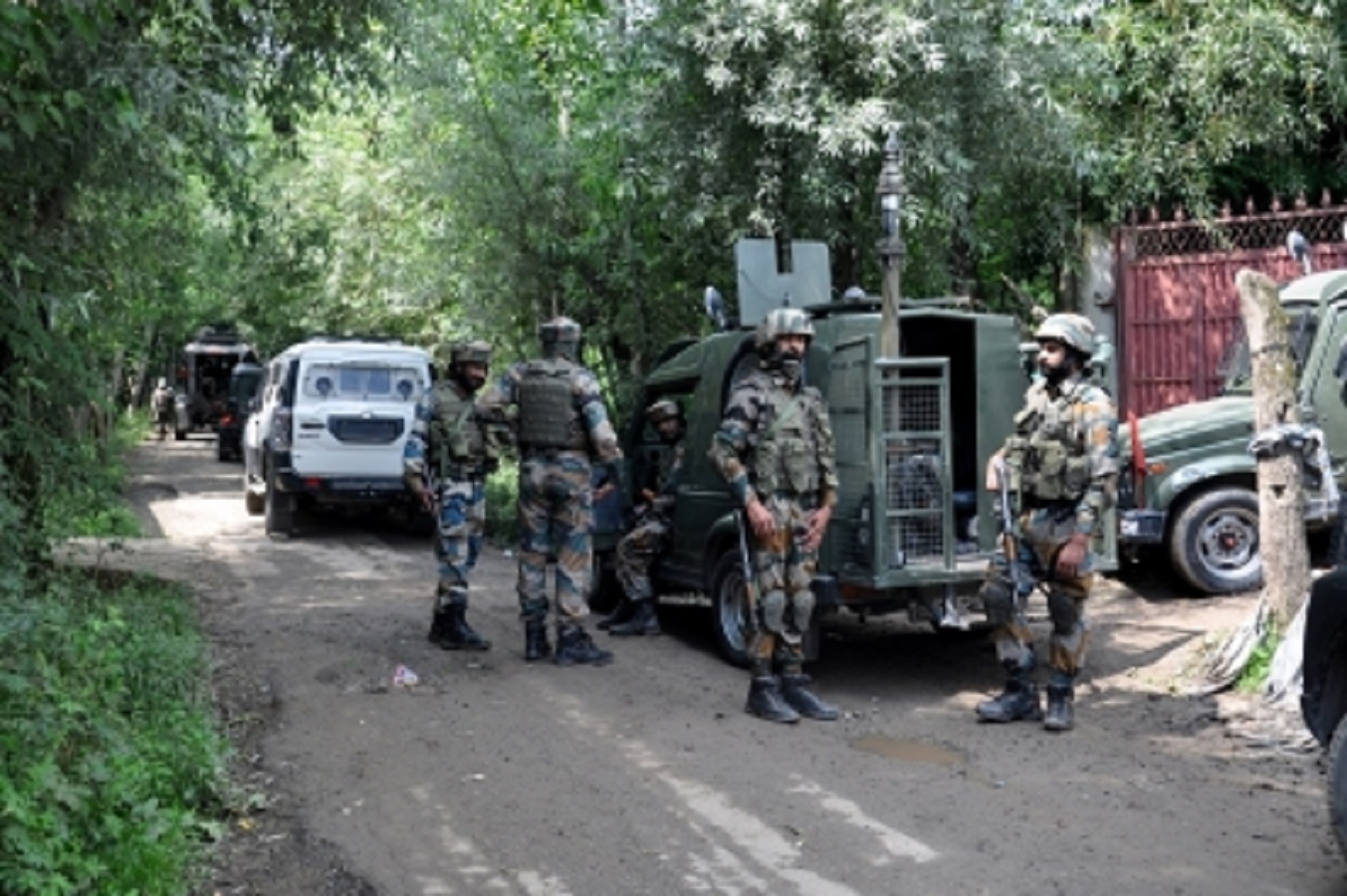 SRINAGAR:
Three soldiers were injured in a bomb inside their privately-hired vehicle in Jammu and Kashmir's Shopian area on June 2, according to authorities. Inspector General of Police, Kashmir, Vijay Kumar, said the nature of the bomb was being probed.
However, it was reported that the blast was probably due to a grenade or already-planted improvised explosive device (IED) inside the vehicle. It was also possible that the blast happened due to malfunctioning of battery, Kashmir Zone Police tweeted.
In another incident, a bank manager was shot by terrorists in the Kulgam district of Jammu and Kashmir, police said on June 2. He succumbed to his injuries, police added.
"Terrorists fired upon a bank manager at Ellaqie Dehati Bank at Areh Mohanpora in Kulgam district. He received grievous gunshot injuries in this terror incident. He is a resident of Hanumangarh, Rajasthan. Area cordoned off," police said.
Meanwhile, people belonging to the Hindu community employed in Kashmir staged a protest in Jammu and demanded security for members of their community.
Earlier on Tuesday, a 36-year-old migrant Kashmiri Pandit and high school teacher Rajni Bala was shot dead by terrorists in the Kulgam district of Jammu and Kashmir. Over the last two months, two civilians – including Kashmiri Pandit employee Rahul Bhat — and three off-duty policemen were killed in Kashmir by terrorists.
Union Home Minister Amit Shah and Jammu and Kashmir Lieutenant Governor Manoj Sinha are likely to hold a high-level meeting here in the national capital on June 3 over the killings of Kashmiri Pandits in the Union Territory in the last few days, official sources said.