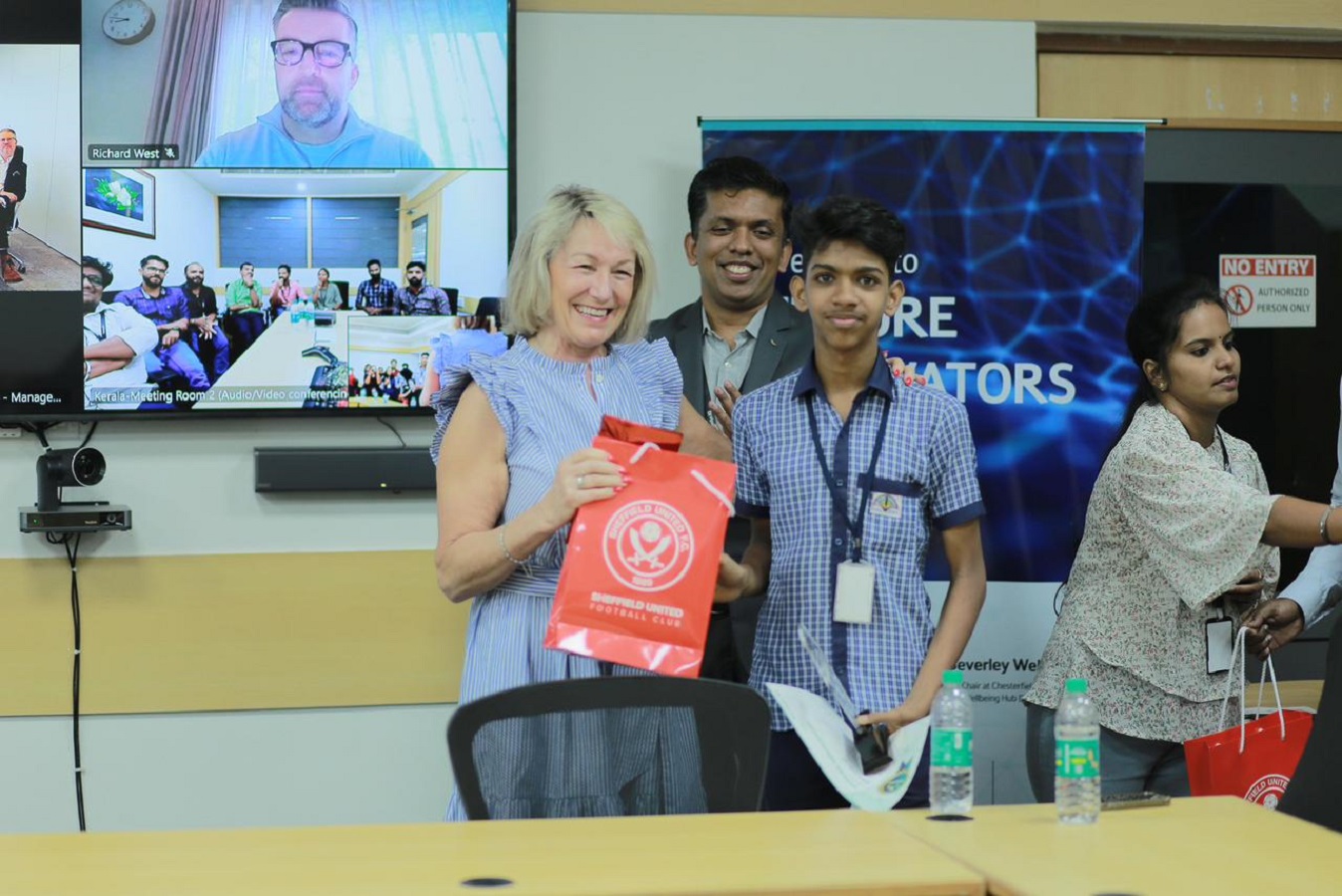 THIRUVANANTHAPURAM:
Global law firm Kennedys ended its 'Fostering Innovation in Insurance' campaign on a high by inviting the next generation of trailblazers to share their ideas. The 'Future Innovators' event saw children from a rural school in Kerala, India, work with Kennedys Kognitive Computing to come up with innovative suggestions to help their community and beyond. The six winners presented their ideas to the team and via video conference to colleagues in the UK. Global managing partner, Suzanne Liversidge, also attended in person to congratulate students on their achievements.
Kennedys Kognitive Computing, the firm's technology operation, has rapidly expanded in recent years and now employs a team of 30-plus experts developing smart technology such as rapid prototyping, application development, text analytics, machine learning and blockchain for award-winning sister company Kennedys IQ.
The partnership with the Government Tribal High School in Idinjaar, Trivandrum, is part of a community outreach programme, which has already seen the firm sponsor a 'smart classroom' where pupils can take advantage of technology they do not have at home, and a reading club to improve language skills.
Tony Joseph, head of Kennedys Kognitive Computing, says: "We have been really impressed by the enthusiasm and commitment shown by both teachers and young people at the school and were honoured to host this event and hear the students' ideas, which ranged from security solutions to conservation.
"For many, it was their first time visiting the city, and their first time talking to an audience in English, but they embraced the opportunity and spoke so passionately about what innovation means to them that they inspired us all."
Karim Derrick, product and innovation director at Kennedys IQ, says: "Innovation starts with education, and it was very humbling and a great reminder that all our futures depend on our ability to nurture our young people into innovating answers to the world's greatest challenges."
Suzanne Liversidge, global managing partner, adds: "Kennedys has a long and proud history of supporting and inspiring young people who may be interested, but not have the means or opportunities to pursue a career in the sector.
"We know the difference our support makes but it's not always something I'm able to see for myself, so it was a real privilege to attend and be part of such a special occasion."