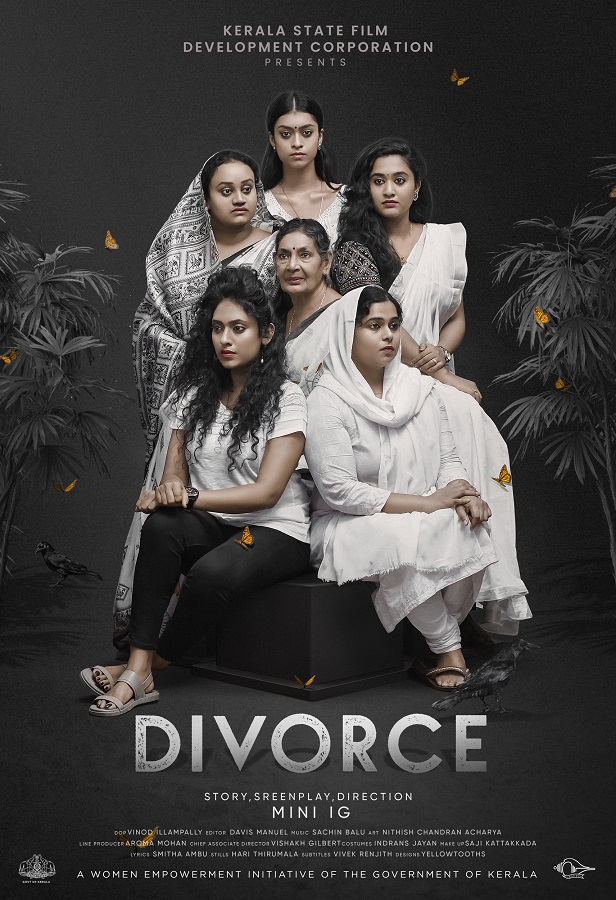 THRISSUR:
The inability to read life partner's mind, abetted by petty egos and contrasting tastes, fuels separation of couples, but women invariably suffer more in such marriages. This is the crux of a riveting movie with slice-of-life portrayal at the ongoing International Film Festival (IFFT) Thrissur.
Divorce, produced by Kerala State Film Development Corporation (KSFDC), under the 'Films Directed by Women' project of the State Government, features how society conveniently fixes the blame largely on "woman and her ways" for widening estrangement between husbands and wives sending their marriage on the rocks. Profiling six such pairs, the two-hour film directed by debutant Mini I.G., earned special notice when it was screened at the fortnight-long festival concluding on April 7.
Such is the rise in instances of strained relationships between couples that young females are getting increasingly allergic to marriage, observes the director, who shot the movie amid functional constraints owing to the spread of COVID-19. A resident of Thiruvananthapuram with 25 years of theatre experience, the filmmaker got her KSFDC assignment under the institution's path-breaking endeavour to support female directors and women-centric themes.
Divorce is the second under the KSFDC's 2019-launched project that seeks to empower female talents. The first, Nishiddho (Forbidden), essays the turbulence of the State's migrant population, winning critical appreciation at last month's Bengaluru International Film Festival and International Film Festival of Kerala.
As for Divorce screened here, the film also throws light on the plight of the children of estranged couples. Caught in the middle, their emotions remain undernourished, making them morose or rebels.
"The film doesn't paint all men black and the women just white," notes Mini, who completed her course from the National School of Drama in Delhi two decades ago and went on to assist directors Lal Jose and (late) P. Balachandran besides a Spanish filmmaker. "It has even an elderly couple who begin to patch up at their home during the mandatory six months of counselling after filing the divorce petition."
Akhila Nath, who dons a lawyer's role in Divorce, says she particularly enjoyed the way the filmmaker led the crew. "This was my first movie with a woman director. I was really impressed with the way Mini handled her colleagues. It was exemplary," she adds.
Young Priyamvada Krishnan, who acted as a danseuse struggling to bring up the only daughter and inviting her husband's scornful interpretation as acts of "loose morals", observes that the six focal women in Divorce are samples of similar sad stories in contemporary Kerala. "You see many of them in real life; so you can easily relate to the characters," adds the 24-year-old Thrissurian, who won acclaim for her acting debut in the Malayalam film Thottappan (2019).
The 1975-founded KSFDC is the country's first public-sector corporation for film development.