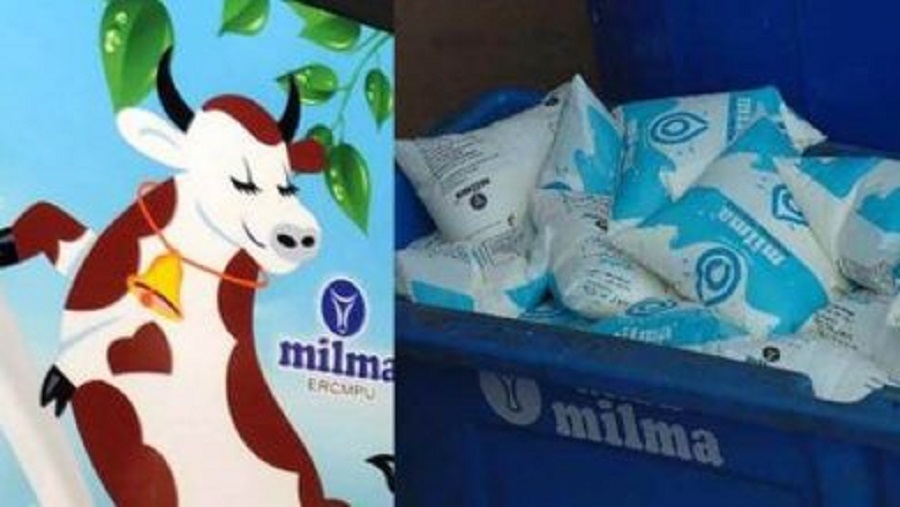 THIRUVANANTHAPURAM:
Trivandrum Regional Co-operative Milk Producers Union (TRCMPU) of Milma has announced an incentive of Rs. 2 on each litre of milk procured from dairy farmers in four southern districts from February 1, in view of the rise in input cost and difficulties caused by the third wave of the Covid-19 pandemic.
The decision was announced at a General Body (GB) meeting of TRCMPU, held on digital platform today, TRCMPU Administrative Committee Convener N Bhasurangan said here.
The General Body also approved the annual budget of TRCMPU with an outlay of Rs. 1158 crore. While Rs. 1.50 from the incentive will go to farmers, the milk co-operatives concerned will earn 50 paise as additional margin. Farmers of Thiruvananthapuram, Kollam, Pathanamthitta and Alappuzha districts will benefit from the increase in procurement price.
The General Body also approved amendments to the by-law, including the provision for holding elections on district-basis. The Administrative Committee of TRCMPU has provided assistance worth Rs. 11.5 crore to farmers in the last seven months, Bhasurangan said.
Presidents of 792 milk co-operatives attended the GB through online arrangements made in 28 centres in four districts. Administrative Committee Member K R Mohanan Pillai moved the obituary reference and V S Padmakumar welcomed the GB members. TRCMPU Managing Director D S Konda presented the report.