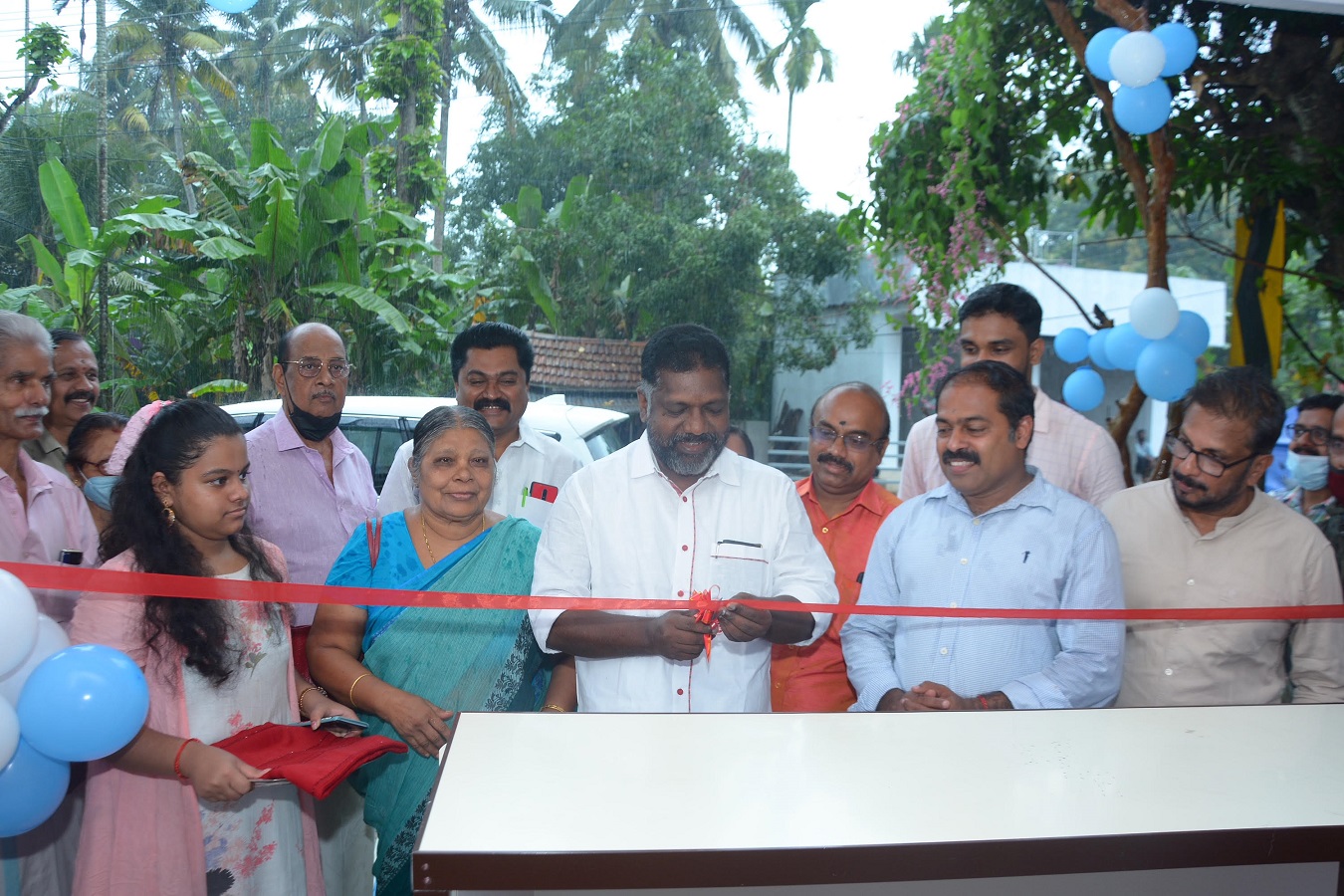 PATHANAMTHITTA:
Authorities are expanding MIMI app facilities in 14 centres across five districts of the state to ensure delivery of clean fish ready for use in curry.
Assembly Deputy Speaker Chittayam Gopakumar inaugurated at Adoor the latest such MIMI fish store, which is part of the government's Parivarthanam project being carried out in association with Kerala State Coastal Area Development Corporation and Central Institute of Fisheries Technology (CIFT).
The function, which was chaired by Erathu Grama Pachayat President Santhosh Chathannapuzha, was attended by the civic body's Vice President Sheeja Kumari besides fellow councillors Mariyamma Tharakan, Rajesh Ambady and Elsy Benny.
Besides Adoor, MIMI fish stores are set to function in Ranni, Kottarakara, Anchal, Kaduthuruthy, Kuravilangad, Kumarakom, Madappilly, Changanassery, Kidangara, Thrikodithanam, Kottayam and Tripunithura. These outlets will home-deliver chicken and vegetables by teaming up with collectives of local producers.
MIMI Fish is part of the one-and-a-half-year-old Parivarthanam project through which the government seeks to bring about a qualitative socio-economic transformation in coastal areas. While the fish sold through MIMI follows the hygienic standards and protocols set by European Union and other advanced countries in processing, preservation and storage, the project promotes green energy and technologies that sustain traditional fishery activities.
Already, KSCADC's fish pickles, fried fish, chammanthi powder, fish curries and dried fish have reached the doorsteps of families. Besides Pathanamthitta, KSCADC supplies fish products through MIMI apps in the districts of Alappuzha, Kollam and Kottayam.
The fish, which is captured by traditional fisher folk or collected from trustworthy farms, is chilled using CIFT technology that matches European export standards.
MIMI Fish, which was launched on August last year, made its first round of extension a month later. The government initiated the Parivarthanam project in November 2020, aiming to improve the livelihood skills of youngsters along the coastline and also improve the socio-economic uplift of the fisher community.