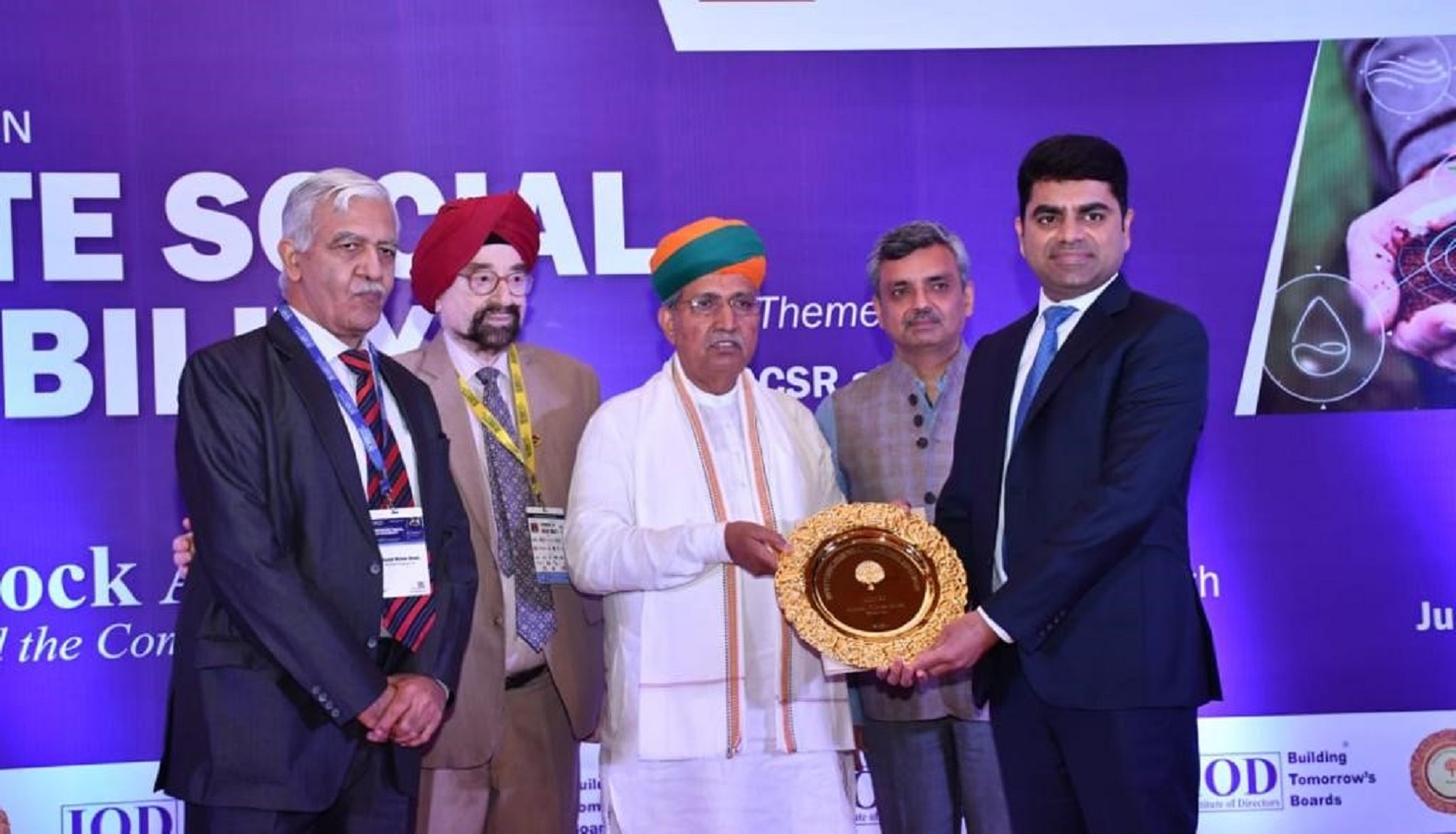 NEW DELHI:
The CSR Activities carried out by Muthoot Finance Ltd which is the flagship company of The Muthoot Group have been recognized by The Institute of Directors.
Muthoot Finance was awarded the Golden Peacock Award for CSR for FY21-22 by The Institute of Director's at a glittering ceremony in Hotel Le Meridian New Delhi on 3rd June 2022.
Arjun Ram Meghwal, Union Minister of State for Parliamentary Affairs and Culture Government of India, presented the award to Alexander George Muthoot, Joint Managing Director, The Muthoot Group in the presence of Manoj Joshi Secretory Minister of Housing and Urban Affairs Government of India.
This Golden Peacock award was given to Muthoot Finance Ltd for the best CSR practices in the category on Financial Services.