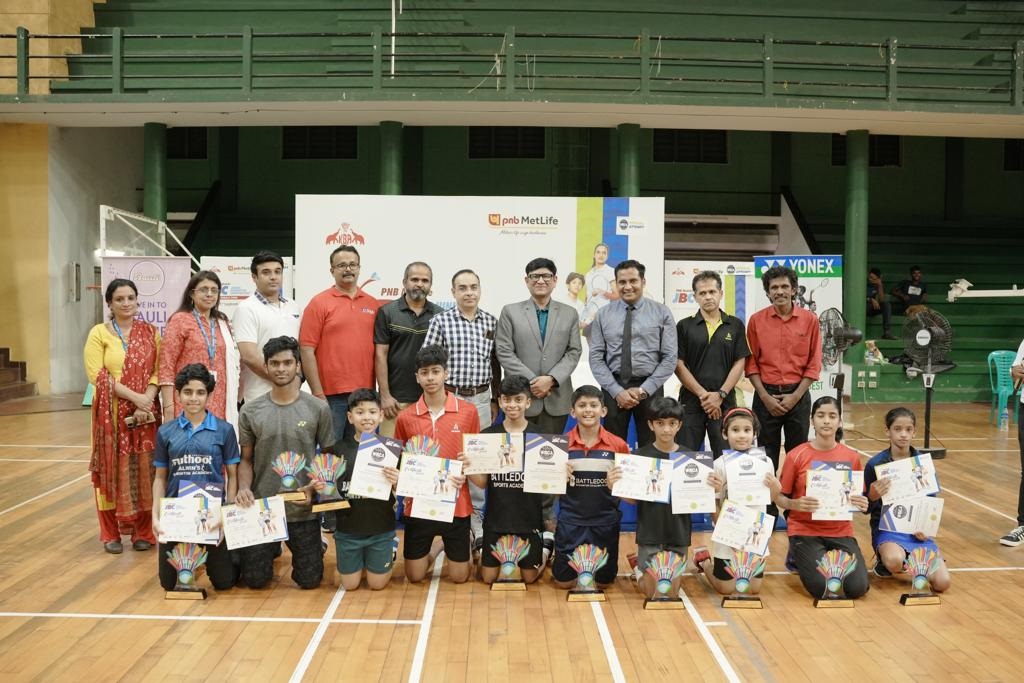 THRISSUR:
Over 501 skilled shuttlers from across Thrissur impressed the audience with their performance during the 6 th edition of PNB MetLife Junior Badminton Championship 2022. The Kerala state edition of the tournament concluded today at VKN Menon Indoor Stadium, Thrissur and the closing ceremony applauded the rise of 10 Badminton champions across 5 categories.
In the Boys Singles U-17 category, Bjorn Jaison from Ernakulum defeated Abhishek Santosh Kumar from Pathanamthitta with score 21-19 15-21 21-18 In Girls Singles U-17 category, Gauri Anand from Alappuzha defeated Bhavani L.S from Thiruvanthapurram with score 21-12 21-14.
Sameer Bansal, Chief Distribution Officer, PNB MetLife said, "We have witnessed an extraordinary demonstration of enthusiasm, determination, and commitment during the past three days. I want to congratulate the winners, and wish them luck for the finals. Our objective, at PNB MetLife, is to use
sports as an effective medium to empower children with positive self-esteem and help them strengthen their mental and physical prowess. The competition helps in nurturing the right talent at an amateur level, thereby fostering their growth and ability to perform at larger platforms."
The next leg of this year's championship moves to Hyderabad, Telangana and will run from 25 th – 28 th September 2022. Join us at Chetan Anand Badminton Academy, Hyderabad because India's next Badminton champion could be amongst the young players competing there!