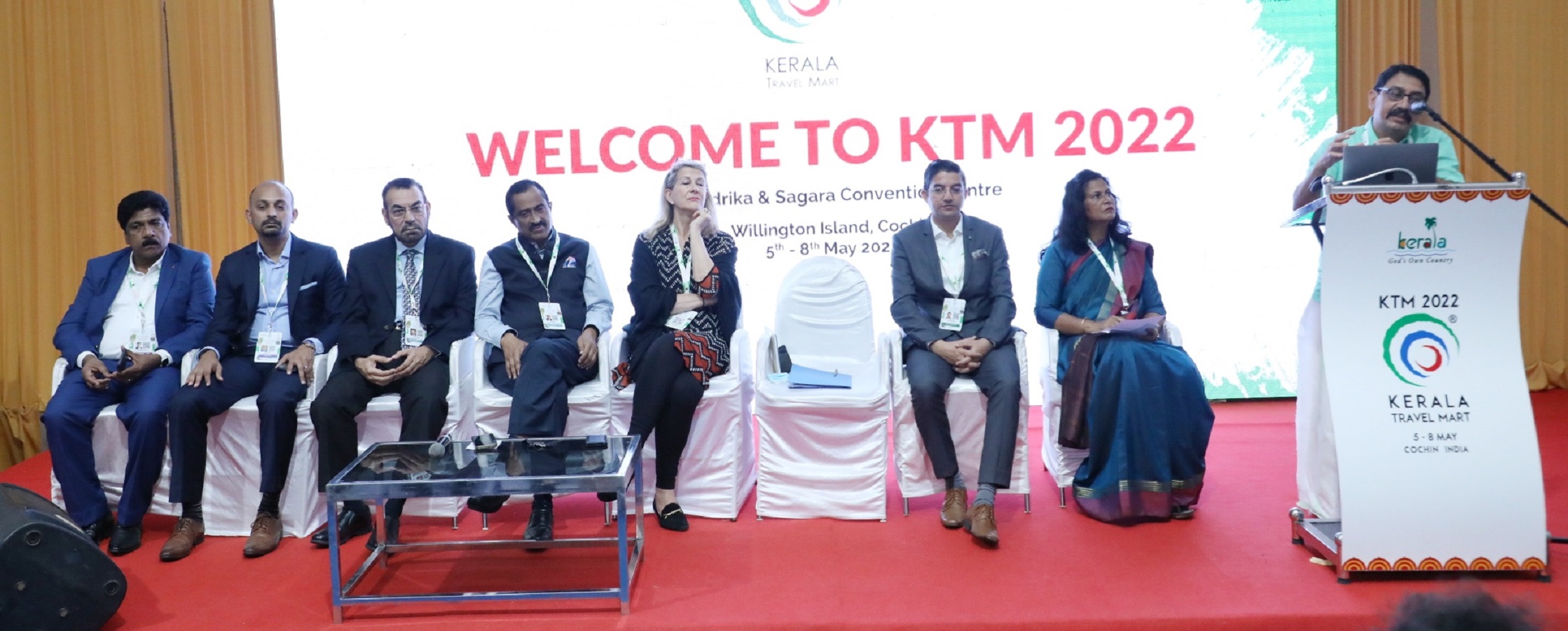 KOCHI:
Ethical tourism is set to define post-Covid travel, necessitating all stakeholders to provide customised visitor services that sustain nature and supports local communities, speakers at Kerala Travel Mart (KTM-2022) said today.
Tour operators are on a path to revival, but they need to focus more on hygiene and healthcare to address the concerns of tourists after two years of lull in business owing to the pandemic, experts told a seminar at the country's biggest buyer-seller meet slated to conclude this Sunday.
Long-haul travel will not be the norm in the next three years, when most tourists will be keen on domestic trips in an unprecedented scale, according to the session on 'Changing Trends in Travel' at the four-day event being organised by KTM Society.
Dr Venu V., Additional Chief Secretary, Government of Kerala, said travel operators must equip themselves to address the "anxious traveller", who needs reassurance as life is limping back to normalcy after the worldwide spread of the novel coronavirus.
"Trips will become increasingly personalised; people will travel in small groups to relatively smaller destinations. So the information provided to them should be authentic. Responsible tourism, which strives for sustainable nature and stronger role of local communities, will gain vitality," said the senior bureaucrat, who earlier served as Additional Chief Secretary, Kerala Tourism.
Berlin-based social anthropologist Rika Jean Francois said tourism should no longer be measured by gross revenues, but its impact on local people. "We must stop cultural erosion. Communities should be involved in much stronger ways. Destination management is far more important than destination marketing," she said.
For these, administrations should go for a no-tolerance policy that guarantees ethical tourism, said the speaker, who is ITB's Commissioner for CSR.
Delhi-based Amit Sharma, who heads A&K Luxury Travel, said travel industry was moving from being part of the service economy to experiential economy. "We have to curate experiences and cater to customised services in the changed travel equations after Covid-19," he said.
Noting that domestic tourism is going to be the bedrock of the sector after the pandemic, Hotelier Sameer M.C said Covid-19 taught people the value of life in its broader sense.
"Several families have suddenly realised the necessity to keep a healthy work-life balance and the need to be connected with near and dear ones. There is an increasing tendency to take quick and short breaks," pointed out the MD of Fortune Parks Hotel Ltd. "All the same, tourists want protected travel that guards them against any disease. So hygiene has become highly important," he added.
Riaz Ahmed, Chairman, Seminars Committee, Baby Mathew, President KTM and Nirmala Lily, spoke on the occasion. The seminar was moderated by EM Najeeb, former President, KTM Society.