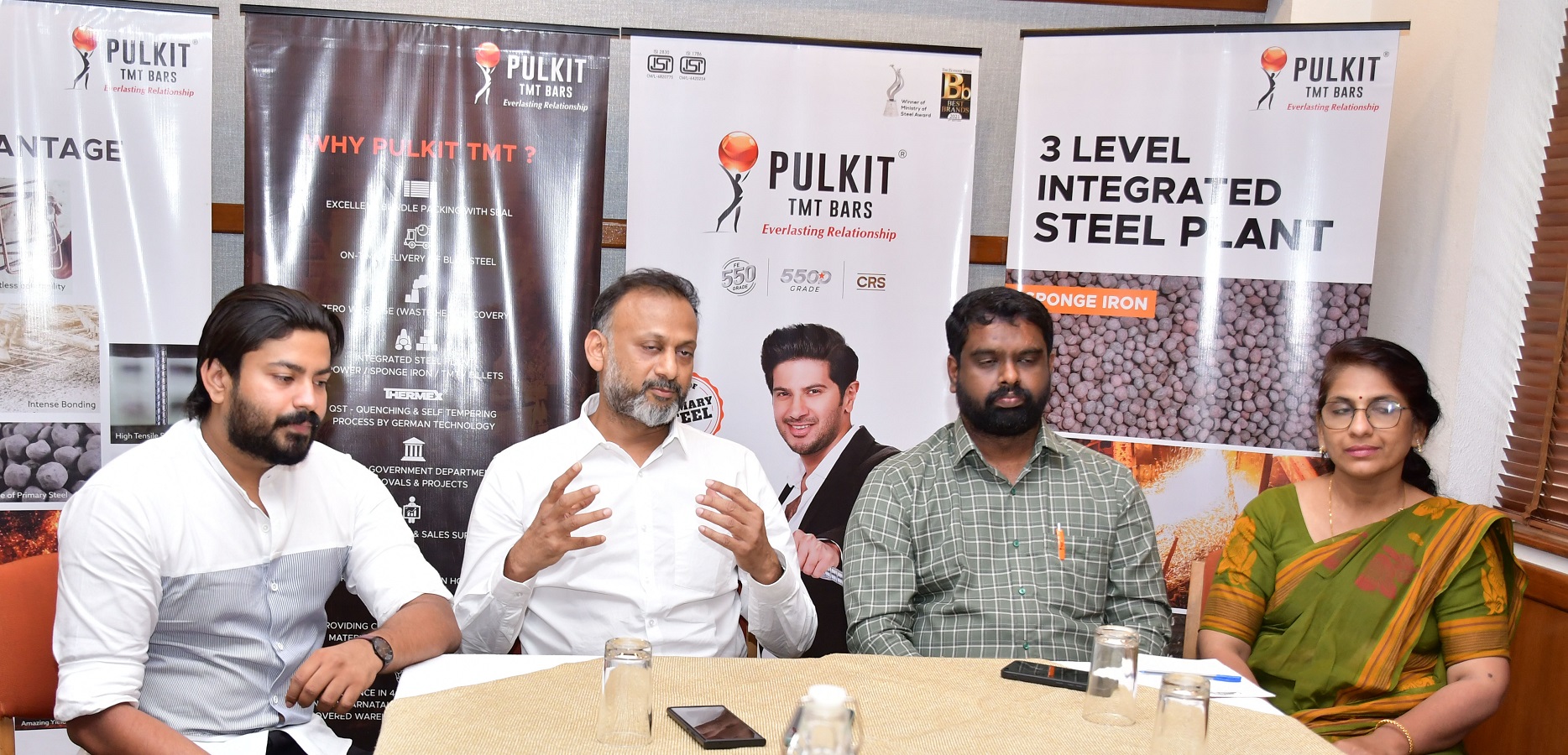 KOCHI:
Pulkit, Primary Steel bars made in an integrated steel plant has  introduced corrosion resistance steel TMT bars in South India. Pulkit launched stronger 550D grade Primary TMT bars which are manufactured using Thermax technology.
Forging from primary steel makes it more durable. Considering the special climate and topography of Kerala, this is the most suitable product. Production is at the new factory in Kalahasti, Andhra. Pulkit aims to continue to be the number one primary manufacturer in the secondary segment in Kerala. Apart from Kalahasti, Pulkit has manufacturing units in Puducherry and Lagos, Nigeria.
In coastal Kerala, Pulkit TMT Bars are capable of protecting concrete structures from sea breeze, humidity, salt water, underground soil, gas emissions etc. While there are many ways to resist rust, Pulkit's Corrosion Resistant Steels are relatively cost-effective. With a production capacity of 50000 tonnes per month, Pulkit sells 4000 tonnes of TMT bars per month in Kerala. Major customers in Kerala are KSEB, Water Authority, PWD, NHAI etc.
Pulkit has a production capacity of 6 lakh tonnes per annum. Pulkit Bars reach the market after 6 rigorous quality checks.
Production is done by collecting the best quality iron ore from the best mines and can resist rust, fire and earthquakes. Pulkit has more than 250 dealers in Kerala.