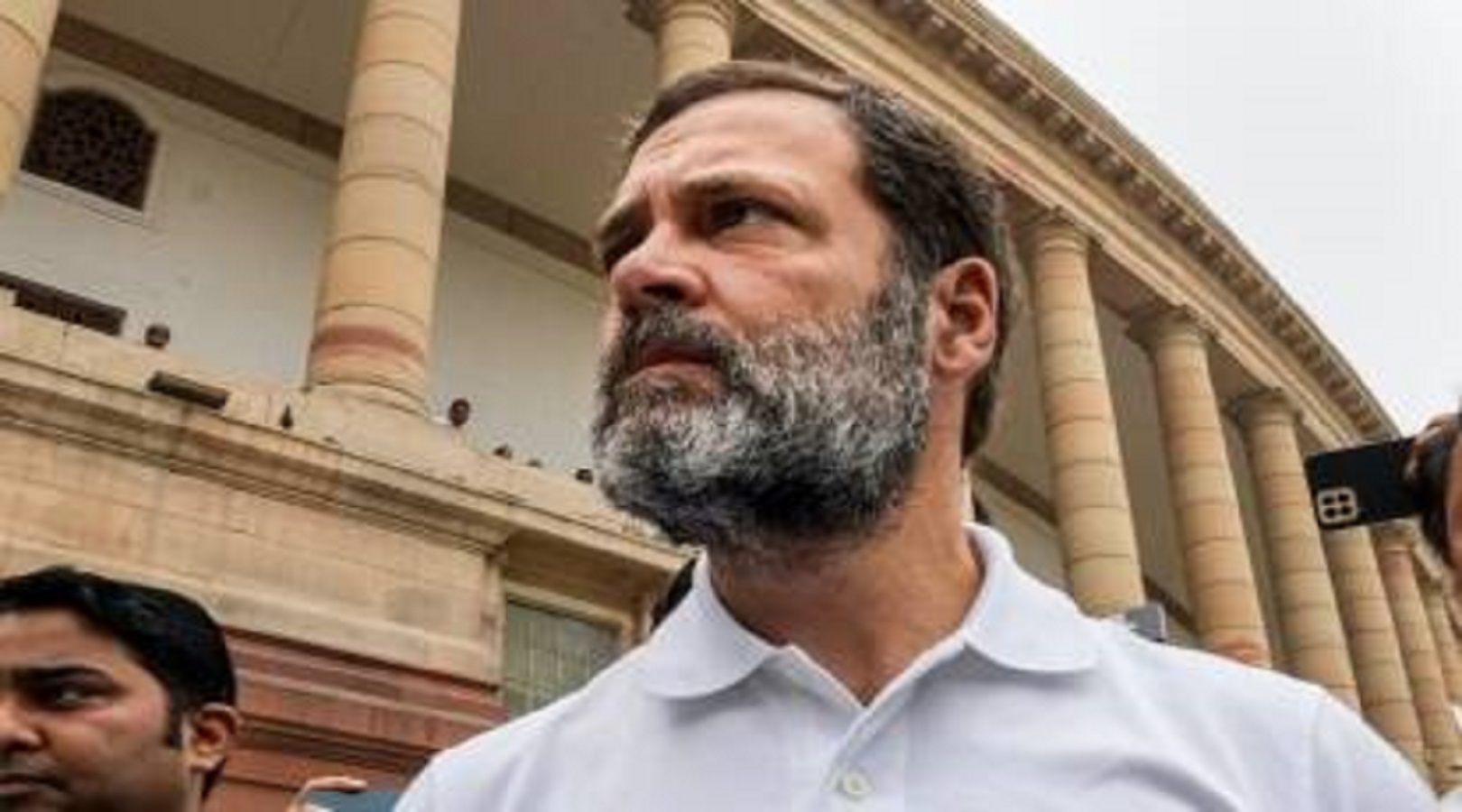 NEW DELHI:
Just a day after being convicted in a criminal defamation case, Congress Leader Rahul Gandhi has been disqualified from the parliament.
"Consequent upon his conviction by the Court of Chief Judicial Magistrate, Surat…Rahul Gandhi, Member of Lok Sabha representing the Wayanad Parliamentary Constituency of Kerala stands disqualified from the membership of Lok Sabha from the date of his conviction i.e. 23 March, 2023," the notification read.
Following his disqualification, Rahul Gandhi would not be able to contest elections for eight years unless a higher court stays his conviction and sentence.
A court in Surat in Gujarat on Thursday held Congress leader Rahul Gandhi guilty in a 2019 criminal defamation case filed in connection with his "Modi surname" remarks. He was convicted under Section 504 of the India Penal Code (IPC) and the maximum possible punishment under this section is two years.
The case was filed against Gandhi for his alleged "how come all the thieves have Modi as the common surname?" remarks on a complaint lodged by BJP MLA and former Gujarat minister Purnesh Modi. He made the remarks while addressing a rally at Kolar in Karnataka ahead of the 2019 Lok Sabha elections.
Purnesh Modi was a minister in the first tenure of the Bhupendra Patel government. The ruling party legislator was re-elected from the Surat West Assembly seat in the December elections.
Gandhi's lawyer had that the argued the court proceedings were "flawed" from the beginning as the procedure laid down under section 202 of the CrPC (Code of Criminal Procedure) was not followed. The CrPC section deals with the postponement of the issue of the process.
The lawyer also argued that Prime Minister Narendra Modi, and not MLA Purnesh Modi, should have been the complainant in the case because the PM was the main target of Gandhi's speech.
Reacting to the disqualification, the party said that they would fight the battle both legally and politically. "We will fight this battle both legally and politically. We will not be intimidated or silenced. Instead of a JPC into the PM-linked Adani Maha MegaScam, @RahulGandhi stands disqualified. Indian Democracy Om Shanti," Congress General Secretary Jairam Ramesh said in a tweet.