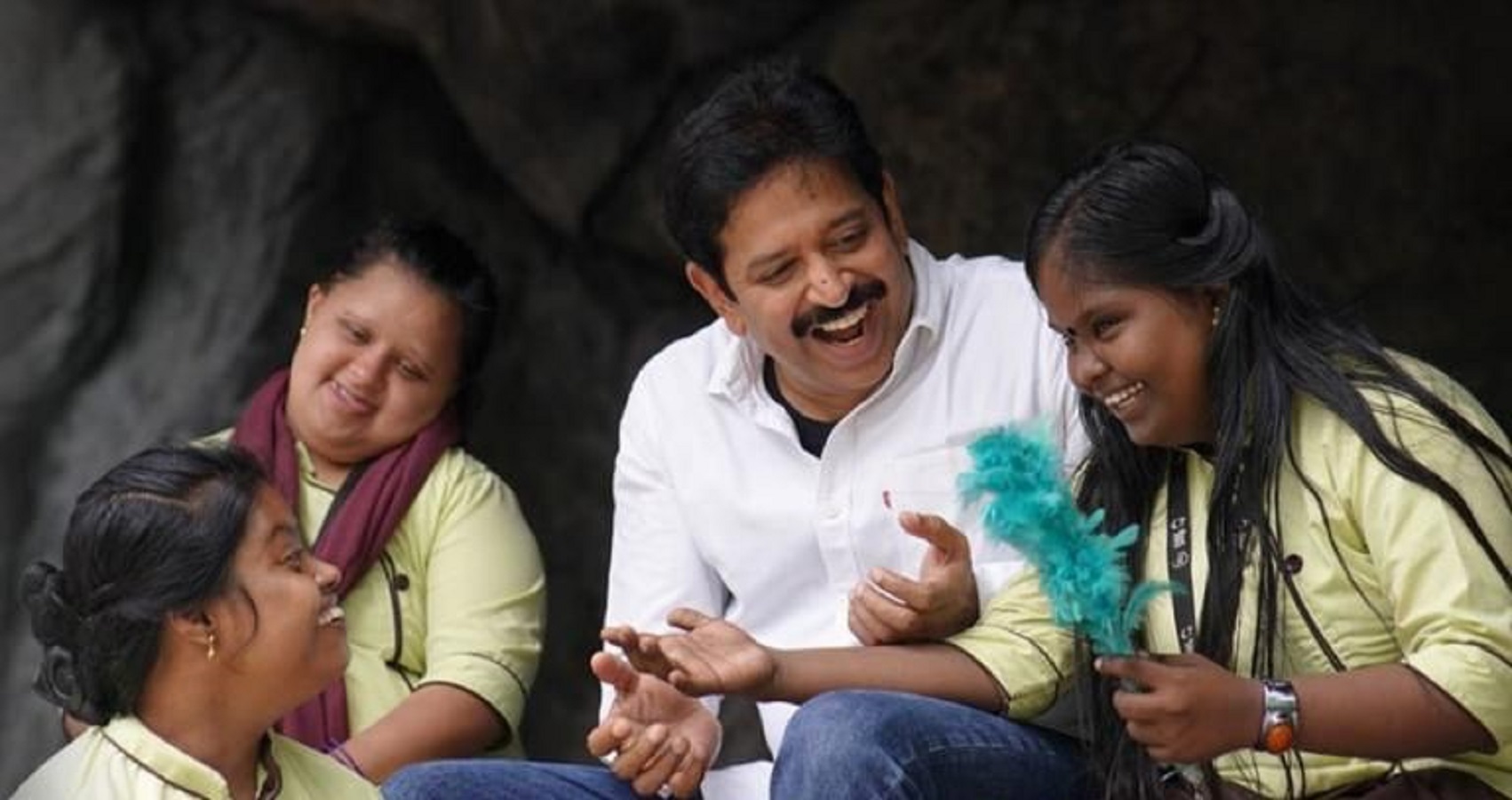 NEW DELHI:
When a group of 25 specially-abled children from Different Art Centre (DAC), Thiruvananthapuram, ventures out from their home state Kerala for the first time to have an audience Droupadi Murmu, President of India and display their talents in art forms like magic, music, singing, and dance in the national capital. These specially abled children through their performance and visit to the Delhi capital will also be delivering a message to society that "they need more opportunities and a discrimination-free environment rather than pity and patronising attitude"
On August 26, 2022 they will be mesmerising the audience with their multifarious talents at a cultural event at Dr Ambedkar International Centre. Gopinath Muthukad Founder & Executive Director of Different Arts Centre, Thiruvananthapuram told a press conference here today.
The event 'Empowering with Love', is being organized with the support of the Union Ministry of Social Justice and Empowerment, Government of India to send out a message that these children are not a wee bit less than their peer group in the mainstream, and their talents, honed and developed in the face of heavy odds, need to be fostered with institutional support and policy framework.
President roupadi Murmu has consented to meet these children on August 27 (Saturday).
Union Minister of State for External Affairs V. Muraleedharan and Nobel Prize winner Kailas Sathyarthi will jointly flag off the cultural event.
Alphonse Kannanthanam, former Union Minister of State for Tourism, will present the welcome address. Dr K.C. George, Executive Director, Kailash Satyarthi Children's Foundation (KSCF), will conduct the inaugural function while Kurian Joseph, former judge of the Supreme Court, will deliver the introductory speech. V. Muraleedharan, the Special Guest, will be addressing the audience while Satyarthi, the Chief Guest and founder of KSCF, will also address the gathering.
Babu Panicker, a well-known philanthropist and National Chairman of All India Malayali Association, will propose a vote of thanks.
Among the prominent guests at the event are Supreme Court judge C T Ravi Kumar, Chief of the Naval Staff Admiral R. Hari Kumar, and 15 Members of Parliament (MPs) from Kerala.
The entry for the event, which begins at 6 pm, is free and open for all.
Different Art Centre (DAC) set up in 2019 by renowned magician and motivational speaker Gopinath Muthukad, with the support of the Department of Social Justice, Govt. of Kerala, for the art-based rehabilitation of Children with Disabilities, is located at Kazhakkoottam in Thiruvananthapuram. It is the only theme-based institution for the sustainable development of differently-abled children in the country. Its mission is Caring & Empowering Differently abled children by sharpening their raw talents in various art forms through training. Currently, there are 200 differently abled children undergoing training at DAC, and its dream project is to set up a 'Universal Empowerment Centre' (UEC) in October this year.
"The assessments by government organisations like Institute for Communicative and Cognitive Neuro Sciences (ICCONS) and Centers for Disease Control and Prevention (CDC) have revealed the phenomenal improvements in the differently abled children through this training model," says Muthukad, who set up the world's first magic academy, The Academy of Magical Sciences, and the first magic museum, Magic Planet, at Thiruvananthapuram.
Describing DAC as an exemplary model, Kerala Chief Minister PinarayiVijayan says: "The Different Art Centre is able to make the change that no one could ever imagine. The Government is proud to have this world-class project and it will help in uplifting the differently-abled."