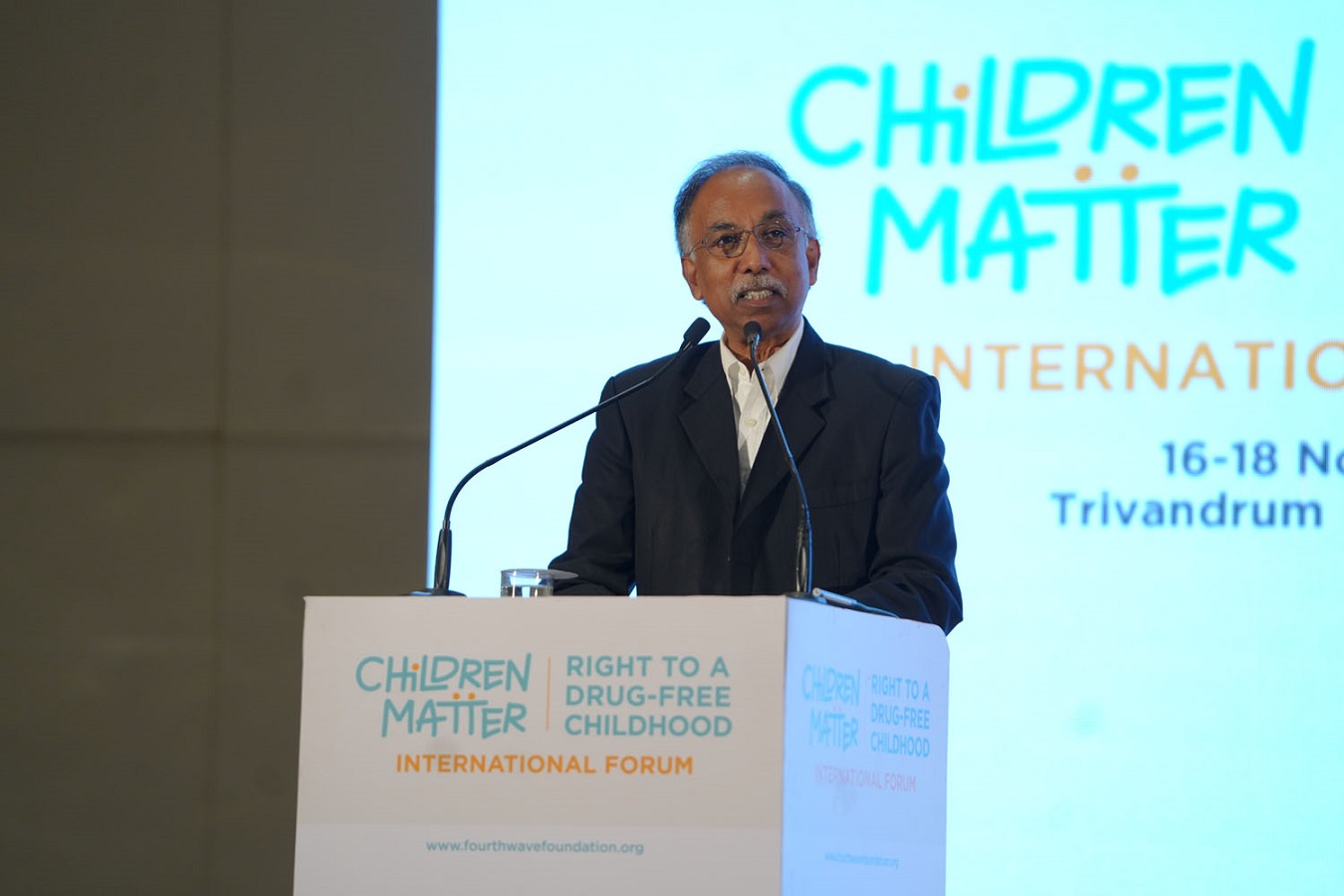 THIRUVANANTHAPURAM:
Stressing the need for creating more creative space for youth, S.D. Shibulal, Founder, Shibulal Family Philanthropic Initiative-India, today urged youngsters to actively participate in the anti-drug campaigns and strengthen the prevention system responsibly.
Youth should have a sense of purpose and work for it, Mr Shibulal said while speaking at a panel session held on the concluding day of the International Forum on 'Children Matter-Right to a Drug-Free Childhood', here on Friday.
The three-day conference was organised by Fourth Wave Foundation (FWF) in partnership with United Nations Office on Drugs and Crime (UNODC) and World Federation Against Drugs (WFAD).
Speaking on 'Role of stakeholders in advocating for a drug-free childhood,' Shibulal said affirmative and deterrent policies are needed in Central and state-level to counter drug menace.
He suggested practice, paper and policy as the three key factors in the campaigns against drug abuse.
"We have to work with children and take them off streets. Policies and multiple-level awareness campaigns will help create an environment that deter drugs," Shibulal noted.
Shibulal said parents must figure out the real problem in children and we have to focus on school education, besides finding alternate to drugs for children in terms of entertainment availability.
He added that youth has to be involved in the development and implementation of drug prevention programmes.
Asserting that the use of drugs in the state is a tremendous concern, T.P. Sreenivasan, former Indian Ambassador, said even as whole movement against drugs has picked up momentum nowadays, there should be greater coordination among organisations and government to bring out the real change.
Sreenivasan pointed out that exodus of young people to the Gulf and less attention of parents to children are some of the reasons behind the rise in drug use.
Lida Jacob, former Principal Secretary, Government of Kerala, said sustained efforts and structured activities in districts are essential to counter the drug menace.
According to Jacob, high daily wages and lack of parental control are the major reasons behind substance use.
"Schools are unable to take up the challenge of eliminating this problem. We need to sensitise youth, parents, teachers and community. The role of local community is vital in this issue," she added.
G. Vijayaraghavan, Founder CEO, Technopark, was the moderator.
C.C. Joseph, Director, FWF-India, speaking on 'Project VENDA -Youth lead community interventions,' said there is an average 5,681 cases of drug addiction in each district of the state and on each day 280 new cases are being reported.
Joesph added that FWF builds a culture of taking ownership of the child's problem and not hold the child alone responsible.
Singer and music director Alphons Joseph, who was the chief guest at the concluding session, said music plays a powerful component in therapeutic intervention and bringing back youth to normal life.
Youth delegates from India and abroad shared their insights and experience about the three-day event.