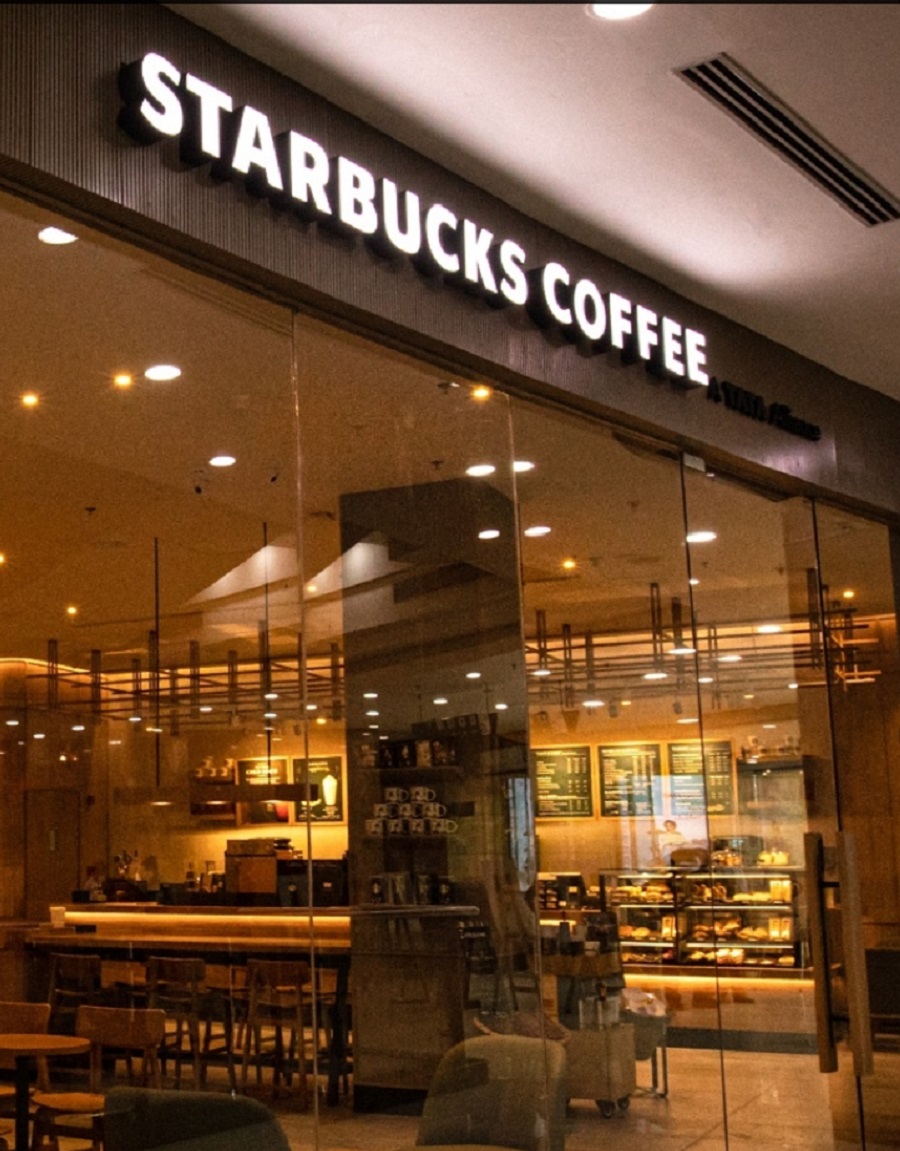 KOCHI:
Tata Starbucks Private Limited today announced its entry into the state of Kerala with the launch of its first store in the costal port city of Kochi. The new store located at Lulu Mall, is the company's 201st store, since announcing its 200th store in Amritsar last week. The entry into the city of Kochi further highlights the company's long-term commitment to India, where the company is currently serving customers across 14 cities with more than 200 stores.
Navin Gurnaney, ceo, Tata Starbucks, says, "We at Tata Starbucks have proudly served our customers in India with the premium Starbucks Experience for eight years and are excited to bring the first Starbucks store to Kerala, at Lulu Mall in Kochi. Tata Starbucks remains committed to its long term growth potential in India, as we continue to thoughtfully expand, bringing the Starbucks experience to newer markets across the country."
A major coastal port in south-western India, Kochi is known as the 'Gateway to Kerala' and boasts of a diverse and cross-cultural heritage. The store's warm and rustic colour palette, represents Kochi's charming atmosphere, and features artwork of the iconic Starbucks Siren in etched wood panels, as if it is floating in water.
The store also features two colourful and vibrant watercolour paintings created by a local Kerala artist, one depicting coffee trees found in Southern India, the other paying homage to the first Starbucks store in Seattle, Pike Place Market. As part of Starbucks vision toward a more sustainable future, the handcrafted painting canvases are infused with upcycled coffee grounds and developed in collaboration with a local company which produces recycled paper products.
The new Starbucks store in Kochi offers customers a wide range of Starbucks beverages including the newly launched Starbucks® Diwali Blend and all-time favourites such as Cafe Mocha, Java Chip Frappuccino®, Signature Hot Chocolate and Caramel Macchiato. Customers can enjoy the newest menu additions like the Tiramisu Cold Brew, Dark Mocha Cookie Crumble and the classic international favourite Cortado along with a food menu comprising of Indian and International favourites, at their neighbourhood Starbucks store. Tata Starbucks also offers a range of TeavanaTM teas, including the Starbucks signature tea innovation – India Spice Majesty Blend for those who seek a reimagined tea experience.
Customers in Kochi are invited to join the My Starbucks RewardsTM (MSR) loyalty program, which provides members rewards and personalized benefits that increase with frequency of use. When customers sign up for a My Starbucks RewardsTM account, they immediately begin earning stars for purchases at Starbucks. As a special offer, the first 200 customers in Kochi to join the MSR program and spend INR 5000 will instantly become Starbucks RewardsTM Gold members. The threshold for customers to become Gold Members is normally spends of at least INR 7500 in a calendar year.
The store will also offer Starbucks merchandise and free Wi-Fi so that customers can enjoy an elevated coffeehouse experience that Starbucks is known for.
With partner (employee) and customer safety a top priority, Tata Starbucks continues to observe elevated cleaning and sanitizing protocols and take precautions, including floor markers to encourage social distancing in waiting areas, temperature checks for all partners customers and delivery executives and partners are required to wear facial coverings and gloves during their shifts.
Tata Starbucks also introduced contactless order and payment methods, such as Mobile Order and Pay through the Starbucks India mobile application, so customers can enjoy a safe, familiar and convenient Starbucks Experience.