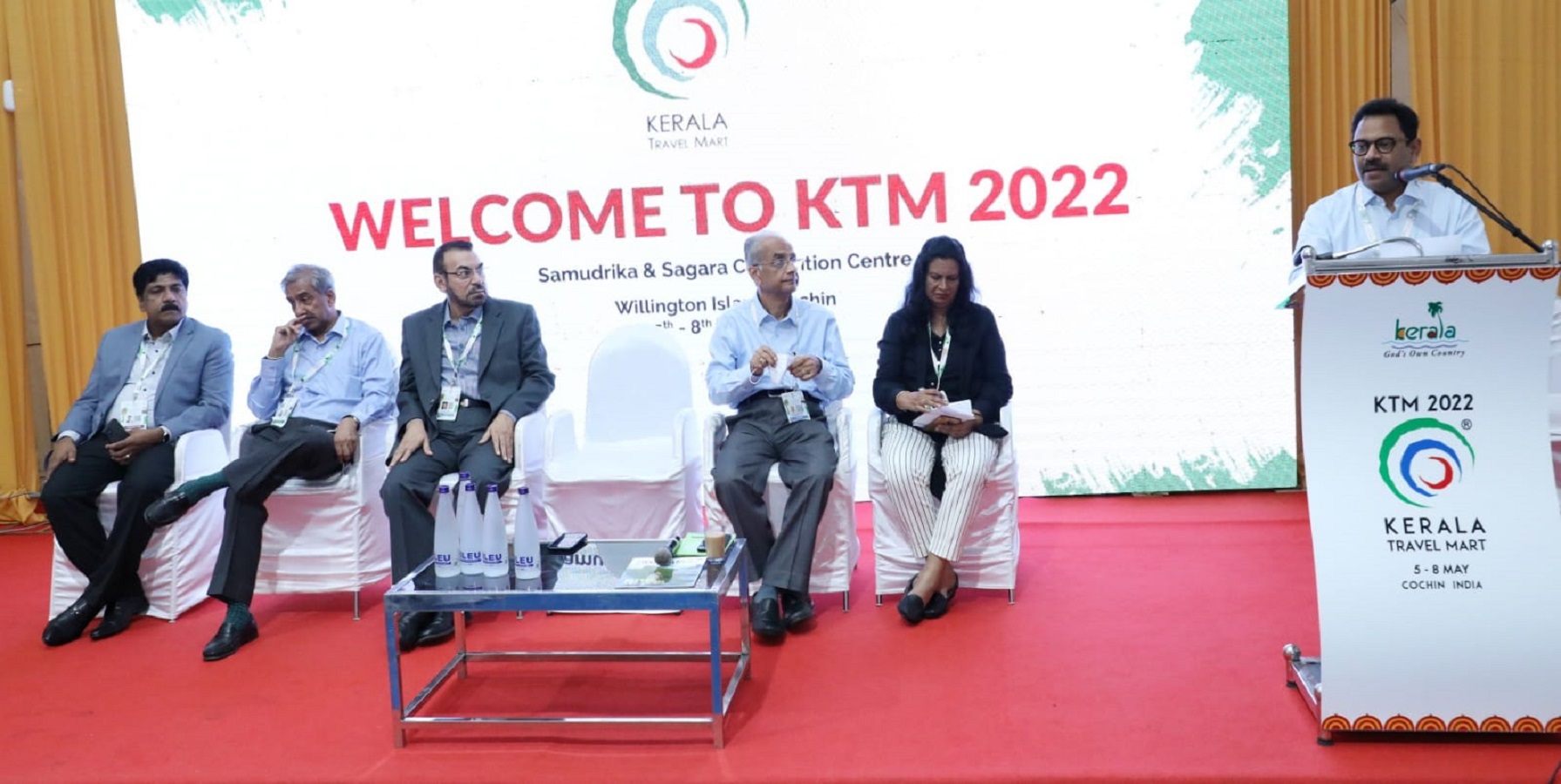 KOCHI:
Renewed emphasis on eco-tourism is welcome while bringing travellers back after two years of COVID lull, but the United Nation's Sustainable Development Goals should not amount to reining in the overall economic development of any region, speakers at a major tourism conclave said today.
Also, the catchwords and packages on travel should appeal more to the tech-savvy young generation whose behavioural pattern is comparatively less emotional, the speakers noted at the Kerala Travel Mart (KTM), the country's biggest tourism event.
Not only do the initial trends in post-pandemic travel point to a need for altered marketing strategy, the tourism products themselves have to match the perception about destinations, experts suggested at a seminar on 'God's Own Country — Version 2.0'.
Initiating discussions at the two-hour session, former bureaucrat K. Jayakumar said constant refrain on ecological conservation would sound "empty rhetoric" if they are not matched with green initiatives.
"We should go for a holistic upgradation in the quality of experience we serve to visitors, and not go for islands of tourism excellence," the former Kerala Chief Secretary said at the talks moderated by Riaz Ahmed, past president of KTM Society which is organising the mart at Sagara and Samudrika convention centres in Willingdon Island.
As the director of Kerala's Tourism for seven years from 1988 when the department initiated a massive transition under the name of 'God's Own Country', Jayakumar called for continued zest and innovation to reinforce Kerala as a premium brand in global travel market. "The pandemic has made sanitation of destinations and safety of visitors vital like never before," he pointed out at the seminar on the penultimate day of the May 5-8 KTM that is hosting 55,000 business meets in a space of 1.5 lakh square feet.
Jayakumar, who is currently Director at Institute of Management in Government Thiruvananthapuram, said the tourism industry must expect lower tolerance from the new generation, whose travel plans are guided by technologies based on artificial intelligence and algorithms. "So phrases that caught public fancy two decades ago may not work now."
Suman Billa, Principal Secretary (Industries NORKA), called upon the administration to go for phased implementation of the UN's SDGs, lest they torpedo the manufacturing sector. "Never forget the domestic traveller," he said. "Tourists from India spend 23 billion dollars a year over trips to foreign countries. Authorities can initiate ways to ensure that a chunk of this money is channelled towards developing tourism products within India, especially Kerala."
If Covid-19 quickened the use of new technologies in tourism sector, the novel products should be of appeal to youngsters, who are more into experiential travel, said Shri Billa who was Director, Technical Operations and Silk Road Development at with UNWTO. The channels of publicity are spreading through social media, smart destinations should flourish in a stronger way, he added.
JourneyMart Director Sandeep Dayal called upon the need to locate and groom travellers with analytical skills. Emphasising on the scope of blue tourism in a state like Kerala with its long coastline, he also called for innovative moves like empowering authentic storytellers of tourism destinations and reframing of travel cancellation policies amid a lingering stay of the novel coronavirus.
Present at the seminar were KTM Society President Baby Mathew and Seminar Committee co-chairperson Nirmala Lilly.