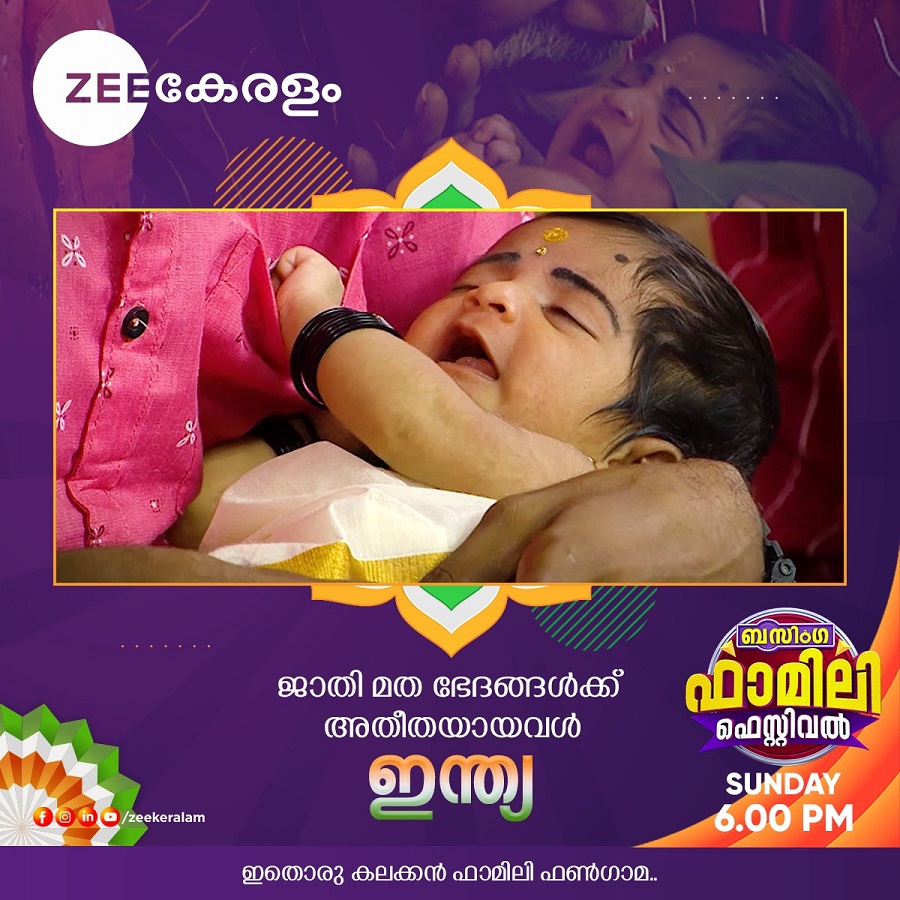 KOCHI:
Keeping in line with its tag of Family Festival, Zee Keralam's popular game show Bzinga Family Festival will host India's 75th Independence Day in a unique manner. The Bzinga Family Festival episode will have an infant being named 'India' on the show. Bzinga Family Festival Independence Day Special Episode will telecast this Sunday August 14th at 6 PM.
The episode will have the parents, grandparents and well-wishers of the new born baby come together as part of the Bzinga Family Festival. On the occasion, the new born baby will be named India with the Zee Keralam viewers from across the world watching.
According to the parents of the child, they decided on naming their new born 'India' as they wanted to bring up the child without the ties of caste or religion. Opting for the name India came about naturally as the nation's name stands synonymous to the secular beliefs that India as a nation upholds.
Positioned as a fun-filled family festival, Bzinga Family Festival will have in its line up several exciting competitions. The game show provides an opportunity to win prizes by participating in the show conducted in the Zee Keralam studio and by playing the game while watching the show on TV during telecast.
The public, who wish to participate in the Bzinga Family Festival and play the game show hosted by Govind Padmasoorya, can send a 1-minute video explaining how their presence will enhance the show. Send your videos to 9656533355 and get a chance to be featured in the show.