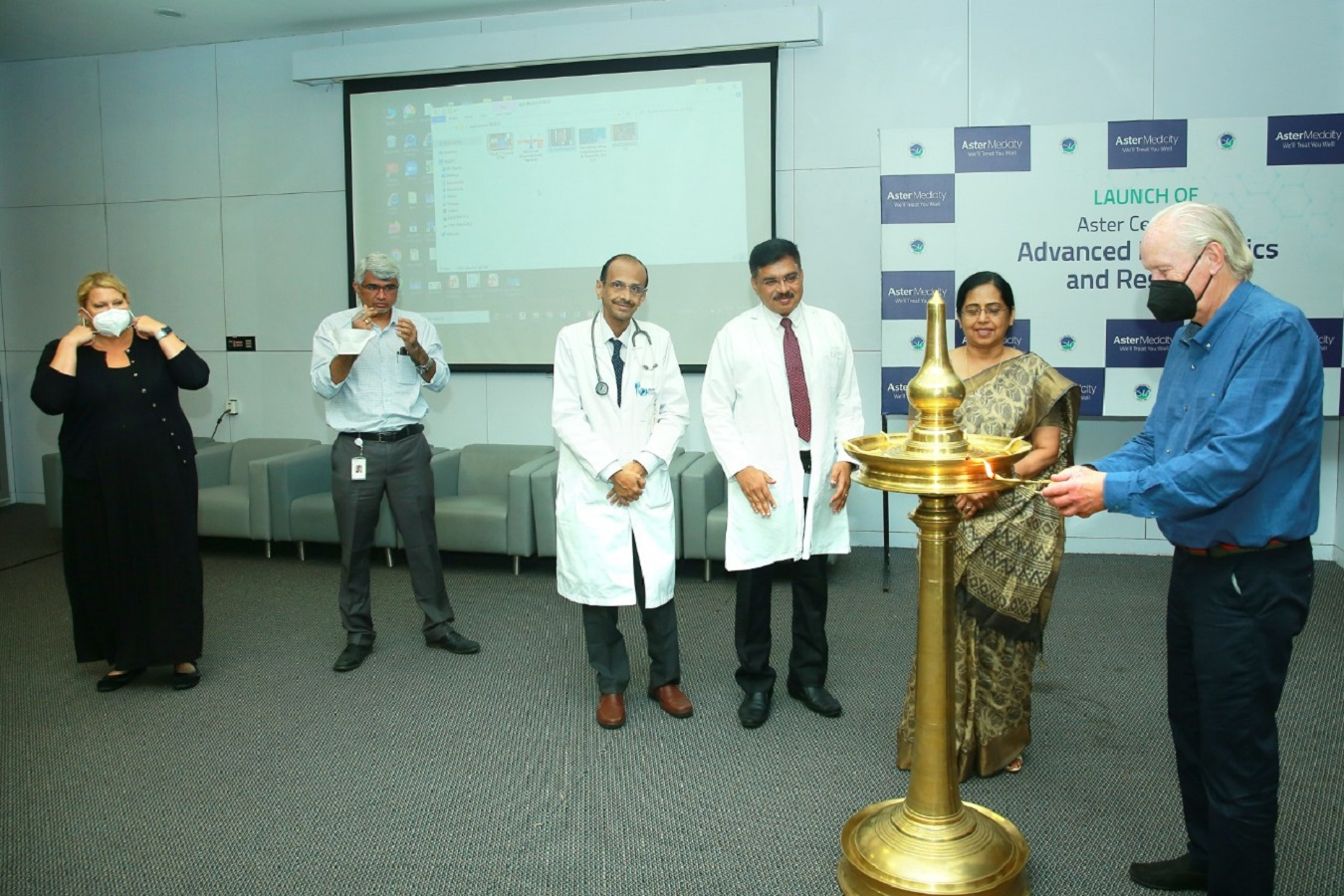 KOCHI:
Aster Medcity announced the launch of the Advanced Center for Diagnostics and Research which will immensely contribute to and support all the diagnostic needs of various medical specialities. The centre will soon be equipped to perform molecular diagnosis that has been the backbone of Covid management and in the identification of emerging infectious diseases like Nipah and Monkey pox.
'The center will conduct advanced research in various clinical areas and it can surely bring positive and impactful transformation in the society, said Dr. Azad Moopen, Founder Chairman and Managing Director Aster DM Healthcare explaining the vision of the centre.
The center comes to play a vital role in laboratory diagnostics by identifying infectious diseases. This means needy patients will be able to get the best available diagnostics immediately. Apart from the diagnosis of infectious disease syndromes, it also helps in chronic illness and genetic/developmental diseases in Neurology, Pediatrics, Rheumatology and Oncology where the need to conduct specialized tests are crucial in the precise diagnosis, treatment and prognostication. Normally, many of these tests are sent out of the state and country. But with the center, tools for molecular diagnostics are brought into our health care system. This center of Excellence in Infectious Diseases ensures top status in not only primary health but tertiary and quaternary health care in clinical expertise, technology and diagnostics.
'At the onslaught of emerging infectious diseases and pandemics, the laboratory diagnostics the center offers for a multitude of clinical specialities shows its scope and relevance,' said Dr. Anders Vahlne, Professor Emeritus in Clinical Virology, Division of Clinical Microbiology at Karolinska Institutet, Stockholm.
This lab will also provide the infrastructure for research in evolving fields of medicine like personalized treatment regimens in Oncology, Neurology, identification of new pathogens and antimicrobial resistance. The advanced molecular genetic diagnostic facility will also be useful for the genetic confirmation of a number of neurological, cardiological and pediatric diseases and conduct advanced research in these clinical areas.
In the video address, Veena George, Minister of Health and Family Welfare appreciated Aster in ensuring new advancements in clinical diagnosis and technology.' Such testing systems will be of great help in improving our public health system too' she said.
' It is heartening to know that Aster's new initiative Diagnostic and Research centre. From genetic diseases to lifestyle diseases, early detection is possible and will definitely be helpful in ensuring the necessary treatment.
Patients could also improve their clinical outcomes after the functioning of the centre', said Chief guest Dr.Renu Raj IAS, District Collector, Ernakulam in her video message.
Dr. Anup R. Warrier, Chief of Medical Services, Aster Medcity,Dr Asha Kishore –Head Clinical Excellence, Aster Hospitals, Dr. Sreedevi S District Medical Officer of Health,Ernakulam, Farhan Yasin, Regional Director of Aster Hospital,-Kerala & Oman Cluster, Dr. T R John, Director of Medical Affairs- Aster Medcity also attended the event.