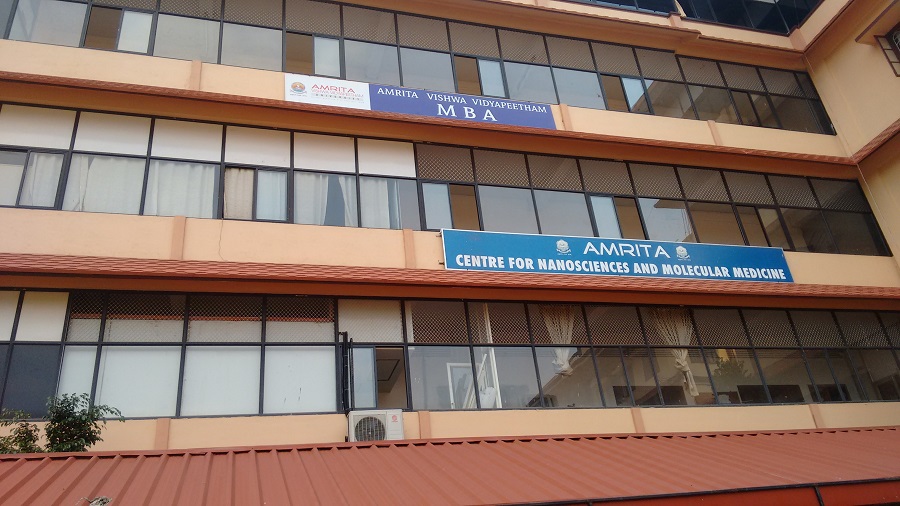 KOCHI:
The Center for Nanosciences and Molecular Medicine, located in the Kochi campus of Amrita University, conducted a National Webinar on Booming Careers in Science in the Post-Covid Era.
Dean of Research of Amrita Vishwa Vidyapeetham Dr. Shantikumar V Nair, Ketto Business Vice President Sonia Basu and Singapore GlaxoSmithKline Medical Affairs Manager Dr. Krishna Radhakrishnan, eminent anchor Smt. Rekha Menon, Oxford University Postdoctoral Researcher Dr. Sisini Sasidharan, U.S. Pharmacopia International Public Policy Director Dr. Chaitanya Koduri, Fellow of Harvard Medical School Fulbright Postdoctoral Research Dr. John Joseph led the sessions. This was followed by an interactive session of the delegation with the students. Certificates were also issued to more than 3,500 students who participated in the webinar.
The student centric awareness programme 'Stop Following The Crowd' hashtag campaign was inaugurated by Beena Kannan, CEO and Entrepreneur, Seemati Group; G. Venugopal, playback singer, Amritha Suresh, playback singer, actress Vidhya Unni, actor. Kailash during the event. Producer Prasobh Krishna, actors Tini Tom and Govind Padmasuriya were among those who came out in support of the hashtag campaign.
Alina Jude, an 11th class student of Elamakkara Bhavans Vidya Mandir School, was honored with the first prize in the National Nanotech Competition held as part of the National Webinar. School Principal S. Sunita also spoke in the event.