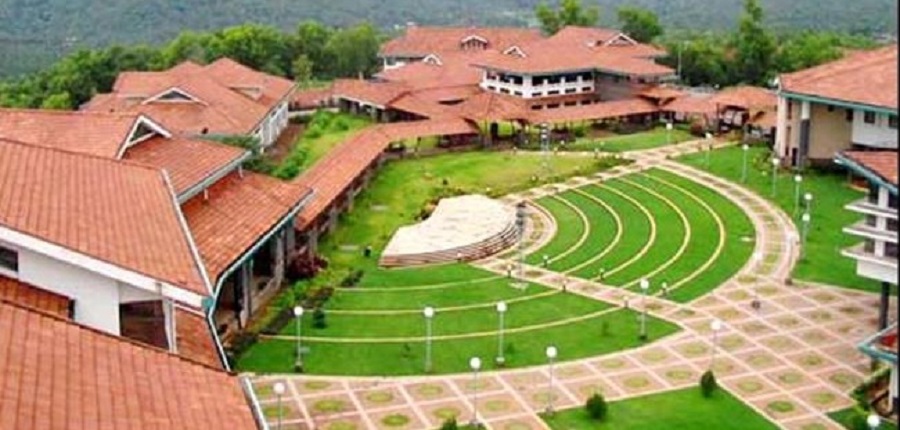 KOZHIKODE:
To usher in the next generation of digital transformation through Artificial Intelligence (AI) and Machine Learning (ML) and further nurture the entrepreneurial journey of new-age companies, IIMK LIVE (The Business Incubator and the Entrepreneurship Development centre of IIM Kozhikode) has launched LIVE X – an AI/ML themed-accelerator program. The unique accelerator program helmed by IIMK LIVE witnesses collaboration with leading professional services firm Deloitte Touche Tohmatsu India LLP as the "Knowledge Partner" and renowned PSU, Mangalore Refinery and Petrochemical Limited (MRPL) as the "Funding Partner". The center has also received exclusive support from the Department of Science and Technology (Govt. of India) as a sponsor of this accelerator program.
LIVE X will be a 4-month program, which envisions to specifically bolster the growth of start-ups leveraging AI/ML as their core technology to design and deliver ground-breaking products and solutions. The program intends to support start-ups in accelerating their innovation trajectory by assisting them in obtaining scale-up funds, market access and investor connect. Most importantly, as a part of this program, start-ups will also receive intensive mentorship from industry pioneers and subject matter experts which will help in acquiring the right business acumen and competencies to roll out impactful solutions that can act as game changers.
Announcing the program, Prof. Debashis Chatterjee, Director IIMK & Chairman IIMK LIVE, said "Indian technology ecosystem has witnessed an unprecedented growth towards the expansion of the start-up diaspora. These start-ups have become the front-runners of digital transformation wave in the country and have been fuelling Artificial Intelligence and Machine Learning (AI/ML) advancements by introducing cutting-edge solutions to solve critical problems. Our incubator, IIMK LIVE, not only fulfils an important gap but also helms a futuristic collaboration model involving government and private agencies in supporting innovative start-ups through LIVE X." "
Prof. Rajesh Upadhyayula, Executive Director of IIMK LIVE added, "Technology is pervasive, and a significant number of enterprises are able to collect huge data about consumers / customers. However, the usage of data for business problems solving is still at its infancy stage. Artificial Intelligence / Machine Learning aided by entrepreneurial imagination to provide pertinent solutions for customers is the need of the hour. I am hopeful that this accelerator programme would help enhance this human imagination so as to build scalable and successful AI / ML led business models across various business domains."
Prashanth Kaddi, Partner, Deloitte India added, "Artificial Intelligence / Machine Learning has become a critical driver of transformation, allowing organizations to optimize, predict and personalize in a superior way. AI/ML is increasingly proving to be a key differentiator for successful businesses and a source of sustainable competitive advantage. India is uniquely positioned to leapfrog into the age of AI and become a world leader in this space. I keenly look forward to brilliant ideas and products that budding entrepreneurs in India bring on board and how best Deloitte India and IIMK LIVE can together support them to achieve success and make a difference."
Speaking on behalf of MRPL, Sanjay Varma, Director (Refinery) commented, "Since inception, MRPL has believed in technology driven solutions for any problem, and has always believed in development of entrepreneur mindset. MRPL firmly believes` that "Atmanirbharata" in emerging technologies is the key mantra for Indian economic development. I am sure that this program will witness an overwhelming response from the start-up community."
Start-ups with early traction in terms of customer and revenue will be given preference. To know more details and to apply for this program, interested start-ups may log-on to www.iimklive.org. Please note, the last date to apply is 15th July 2022.