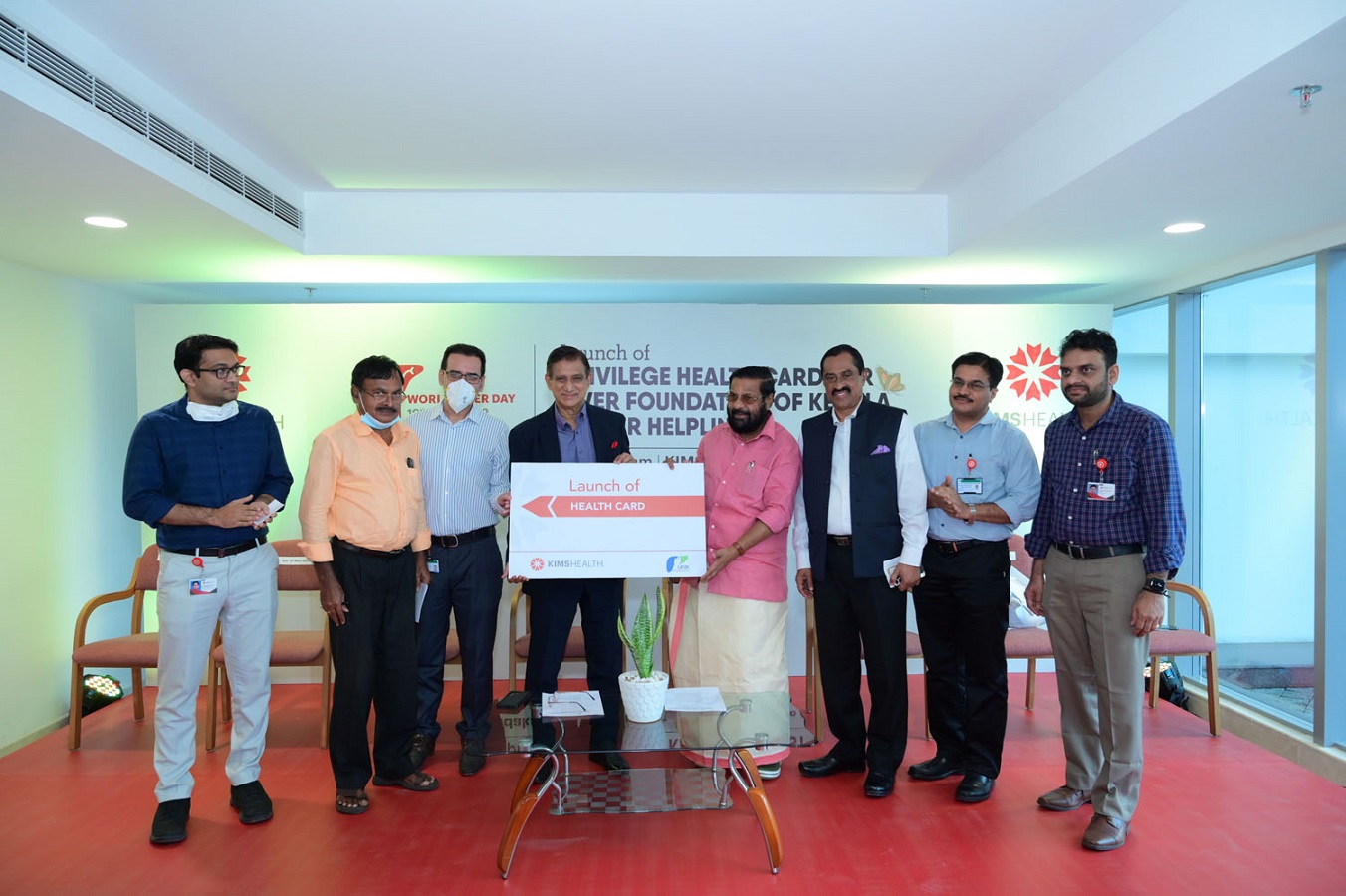 THIRUVANANTHAPURAM:
Providing cost-effective treatment for follow-up treatment of liver transplant patients, KIMSHEALTH today launched a Privilege Health Card and the Liver Helpline (9539537777) on the occasion of World Liver Day.
Kadakampally Surendran, MLA, inaugurated the distribution of the Privilege Health Card, while also unveiling the Liver Helpline. KIMSHEALTH is implementing the initiative in association with the Liver Foundation of Kerala (LIFOK).
Surendran said the medical world should take a serious view of a rise in lifestyle diseases in the state, where rare diseases are already being reported increasingly.
"KIMSHEALTH has successfully carried out complex surgeries such as liver transplant that were thought to be possible only abroad," the legislator noted. "The hospital has so far successfully performed 140 liver transplant surgeries. It is praise-worthy."
The presence of expert doctors and cutting-edge treatment facilities has earned KIMSHEALTH an outstanding place in the modern healthcare system, he noted. "The hospital has set a model by making cost-effective treatment affordable to common people. With the launch of the Privilege Health Card, KIMSHEALTH has initiated a wide action plan for the follow-up treatment of liver transplant patients, the MLA added.
KIMSHEALTH Group Chairman & Managing Director Dr M.I. Sahadulla said the hospital has set several examples of people leading a health life after liver transplant. "We have to create public awareness about how to treat liver diseases and manage the expenses," he noted in the presidential address.
KIMSHEALTH, under its CSR initiatives and Liver Foundation, has already taken steps to reduce treatment expenses. The Privilege Health Card will benefit such patients, Dr Sahadulla added.
LIFOK Liaison Officer and District President Adv. Bhuvanendran Nair, while lauding the KIMSHEALTH initiative, said "We have also envisaged a special project for liver treatment of children from financially backward families." The government's succour for the liver transplant patients should continue regardless of APL and BPL disparity, he added, praising KIMSHEALTH's Sparsam project launched last December for the benefit of treating children suffering from liver diseases.
Also present at the function were KIMSHEALTH Executive Director E.M. Najeeb, the hospital's Medical Superintendent and Transplant Coordinator Dr Praveen Muraleedharan; Head of Hepatology Dr Madhu Sasidharan, Liver Transplant Surgery consultants Dr Shiraz A. Rather and Dr Varghese Yeldho.