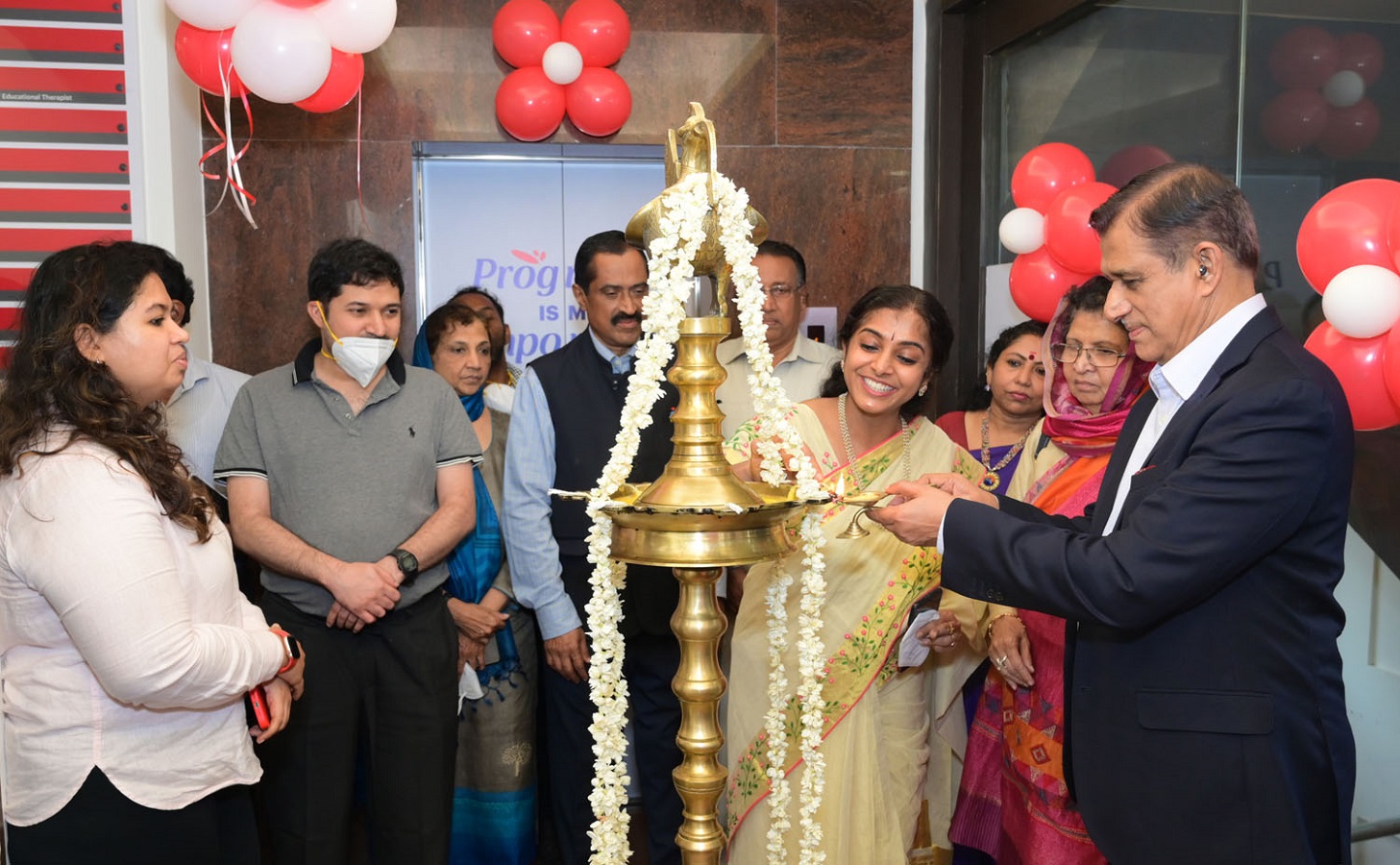 THIRUVANANTHAPURAM:
KIMSHEALTH opened a Holistic Child Development Centre at Kuravankonam in the city, providing a state-of-the-art facility for comprehensive treatment of neurodevelopmental disorders like Autism, Attention Deficit Hyperactivity Disorder (ADHD), Learning Disorders, Intellectual Disability, Speech and language disorders.
Dr M.I. Sahadulla, Chairman and Managing Director KIMSHEALTH inaugurated the centre, which will have an expert panel of professionals to treat emotional, behavioral, educational, physical, speech and communication problems of children.
The opening ceremony was attended by KIMSHEALTH Executive Director E.M. Najeeb, Emergency, Family Medicine and Pharmacy Services Director Dr P.M. Zuhara, Plastic Surgery Department Senior Consultant Dr P.M. Saffia, KIMSHEALTH Chief Executive Officer Jerry Philip, COO Reshmi Aysha and Consultant Psychologist & Coordinator Dr Jamila K. Warrier.
The centre, led by Dr Jamila Warrier, has a team of experienced psychologists, speech therapists and occupational therapists. The facility has a system that will enable early spotting of learning disabilities in children and their treatment that ensures total success. The centre will provide educational and remedial therapy for children who are poor in studies due to various reasons.
Dr Warrier, speaking on the occasion, said the past two years of Covid-19 and resultant indoor life has increased hyperactivity, concentration difficulties, social anxiety and gadget addiction in children. Moreover the online education has created huge educational gaps in children. The KIMSHEALTH's Holistic CDC has multidisciplinary team to evaluate and provide quality therapy to all developmental needs of children. The centre also provide parental training to equip them to handle problematic behavior of children. A comprehensive therapy centre providing Speech therapy, Occupation therapy, Behavior therapy and Education Therapy under one roof will be of great advantage to parents.
KIMSHEALTH is a two-decade-old state-of-the-art quaternary-care hospital with centres in Kerala's Kollam, Kottayam and Perinthalmanna, besides abroad in Bahrain, Oman, Saudi Arabia, Qatar and the UAE.