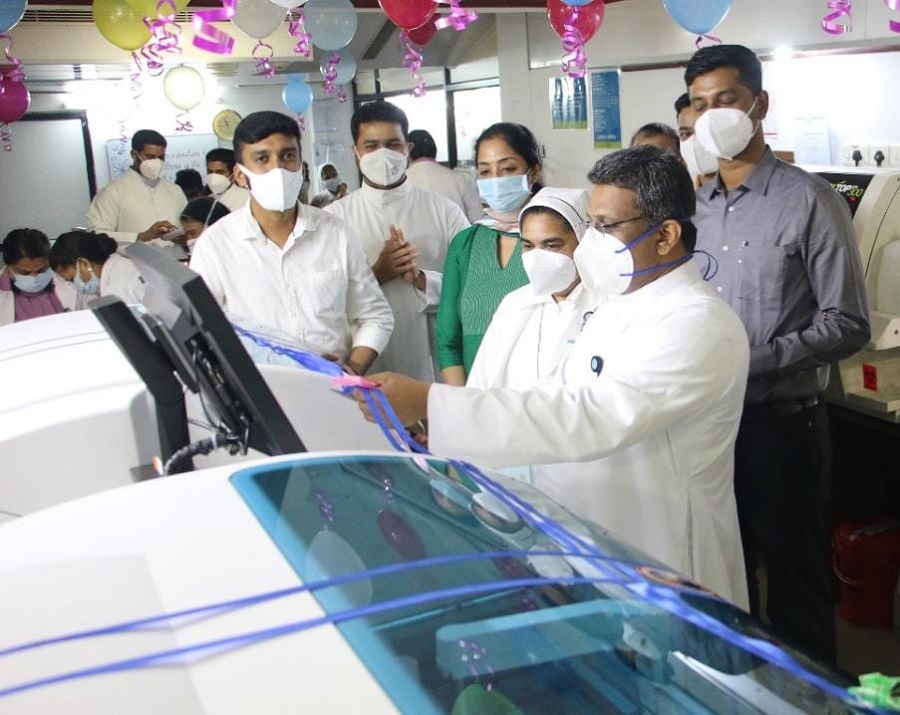 KOCHI:
Lourdes Hospital Post Graduate Institute of Medical Science and Research is happy to announce the installation of the latest technological advancement in immunology and Biochemistry Lab Analyser ' Cobas Pure' at Lourdes, renowned for quality and excellence. Lourdes is the 1st hospital in Kerala state where this highly advanced technological diagnostic machine has been installed.
On this occasion, Msgr. Joseph Itturuthil blessed the machine for public service and Fr Shaiju Augustine Thoppil switched on the 'Cobas Pure' at Hospital Lab on 22 nd feb at 11:30 am.
Speaking about the new Installation Director Fr Shaiju Augustine Thoppil said ," Lourdes has been in the forefront of implementing technological advancement in the diagnostic arena, wherein the physicians can make fast decisions using the stat assays that give results in 9 minutes leading to better patient outcomes. Lourdes hospital is happy to associate with Roche, the world's largest Biotech company, to reach out to the masses, showing our commitment to excellence in Healthcare.
Narendra Varde Managing Director (Roche Diagnostics India & Neighbouring markets) also congratulated Lourdes on installation of the 1st Cobas Pure Analyser Machine in Kerala, which is expected to deliver faster and accurate diagnosis for effective disease management.