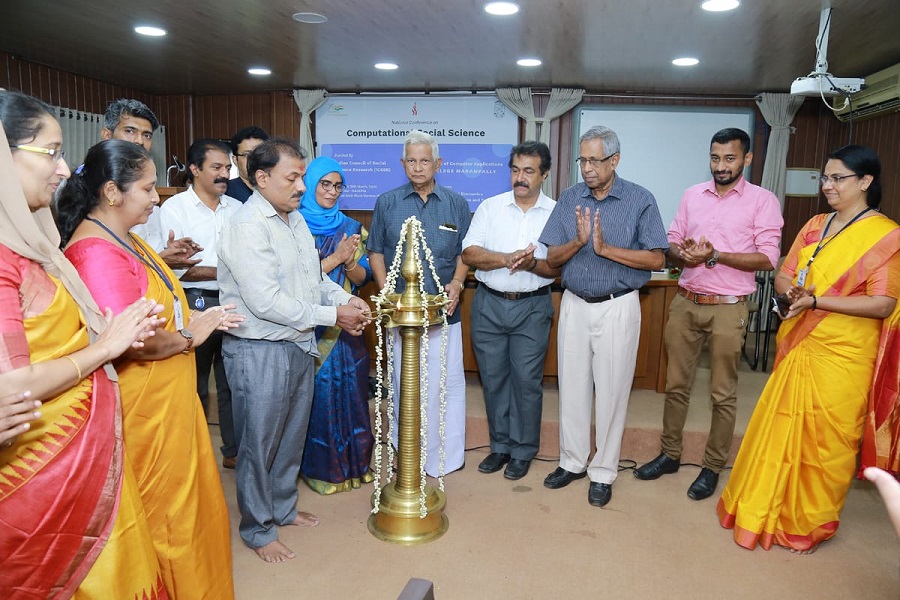 KOCHI:
Department of Computer Applications, MES College Marampally, Aluva is organizing a National Conference in collaboration with Department of Applied Economics, CUSAT on Computational Social Science funded by Indian Council of Social Science Research (ICSSR), Ministry of Human Resource Development, Government of India, during 17th and 18th of March 2022 at MES College Marampally.
This conference is aimed at providing a common platform for researchers in machine learning in social science and big data to discuss and advance research activities. It provides a forum for scholars across India to get together to learn and share their expertise. The conference examined how computational intelligence in social science enhances strategic intelligence assessments by leveraging the scientific and tradecraft merits of computational simulation.
The conference was inaugurated by Dr. Manoj P.K., Professor and Head, Department of Applied Economics, Cochin University of Science & Technology and presided by Dr. Jasmine P.M., Principal of this college. Lot of delegates and research scholars from various colleges and universities participated and presented paper in this conference.