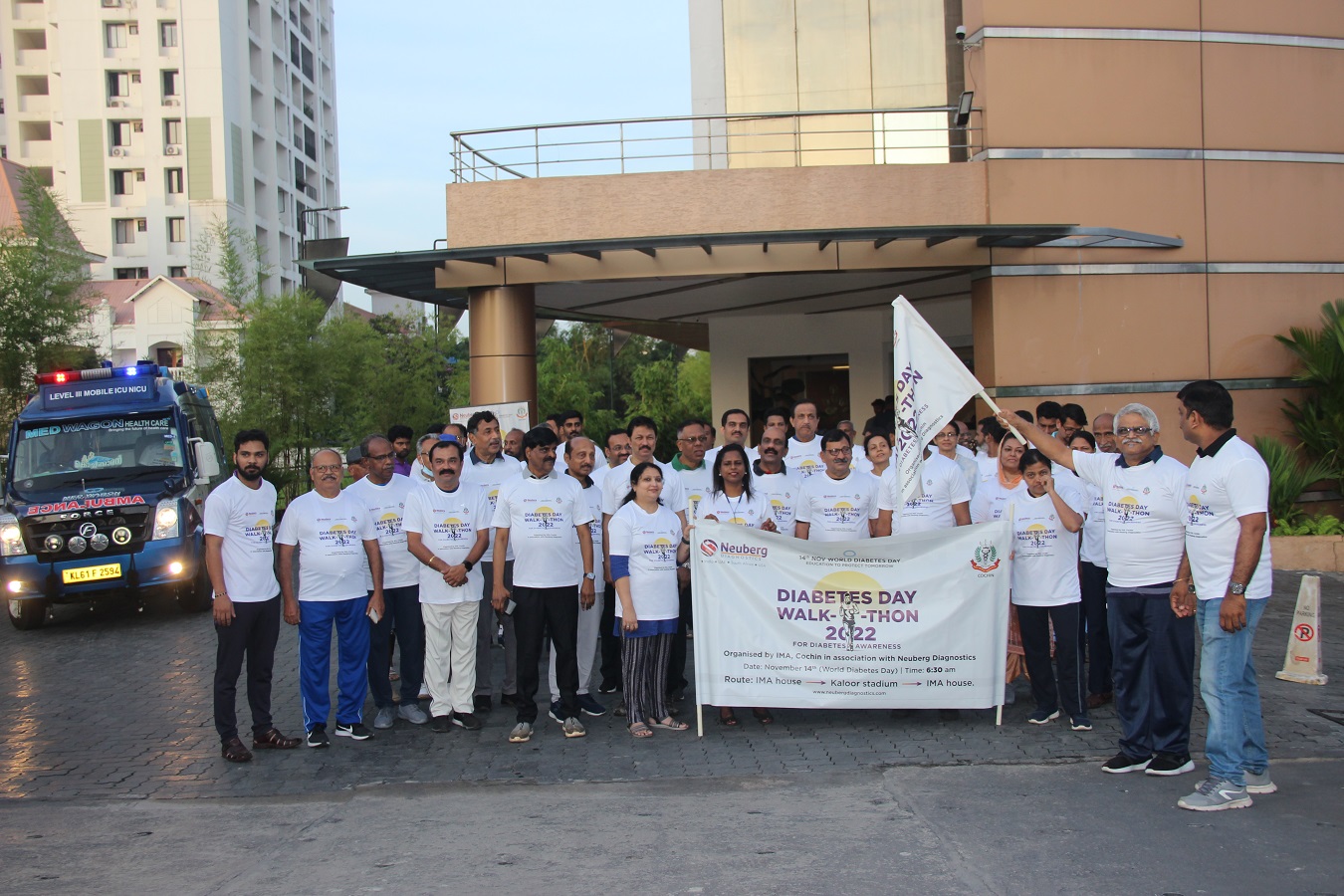 KOCHI:
Over the years, diabetes has become a growing challenge in India as India hosts the second-highest prevalence of the disease in the world. With an aim to raise awareness and educate the community on diabetes and the importance of regular screening, Neuberg Diagnostics, one of the top 4 Pathology laboratory chains in India in association with Indian Medical Association (IMA) Cochin organized a walkathon today.
The event was flagged off by Dr. S. Srinivasa Kamath, President, IMA Cochin. The walkathon which commenced from IMA house via Kaloor stadium and routed back at IMA house witnessed 100+ participants, including members of IMA, medical practitioners, common people who spread the message and create awareness on non-communicable diseases through placards and hoardings. Neuberg Diagnostics also provided free blood sugar test at the event which was availed by participants.
Talking about the event, Dr. S. Srinivasa Kamath, President, IMA Cochin said, "In today's world, diabetes is a major cause of concern amongst families and even youngsters. As the number of diabetic patients increases, so should our efforts to counter it through regular and early screenings. The global theme for World Diabetes Day this year is 'Education to protect tomorrow' and I am really proud that awareness initiatives like these will help in educating."
Talking on the occasion of World Diabetics Day, Aishwarya Vasudevan, Group COO, Neuberg Diagnostics said, "Diabetes is a major challenge that we see and at Neuberg, we regularly perform diabetes-led diagnosis. We firmly believe that mass awareness initiatives like this will go a long way in early diagnosis. We are glad to see such participation from Government leaders, Doctors, and the local public".