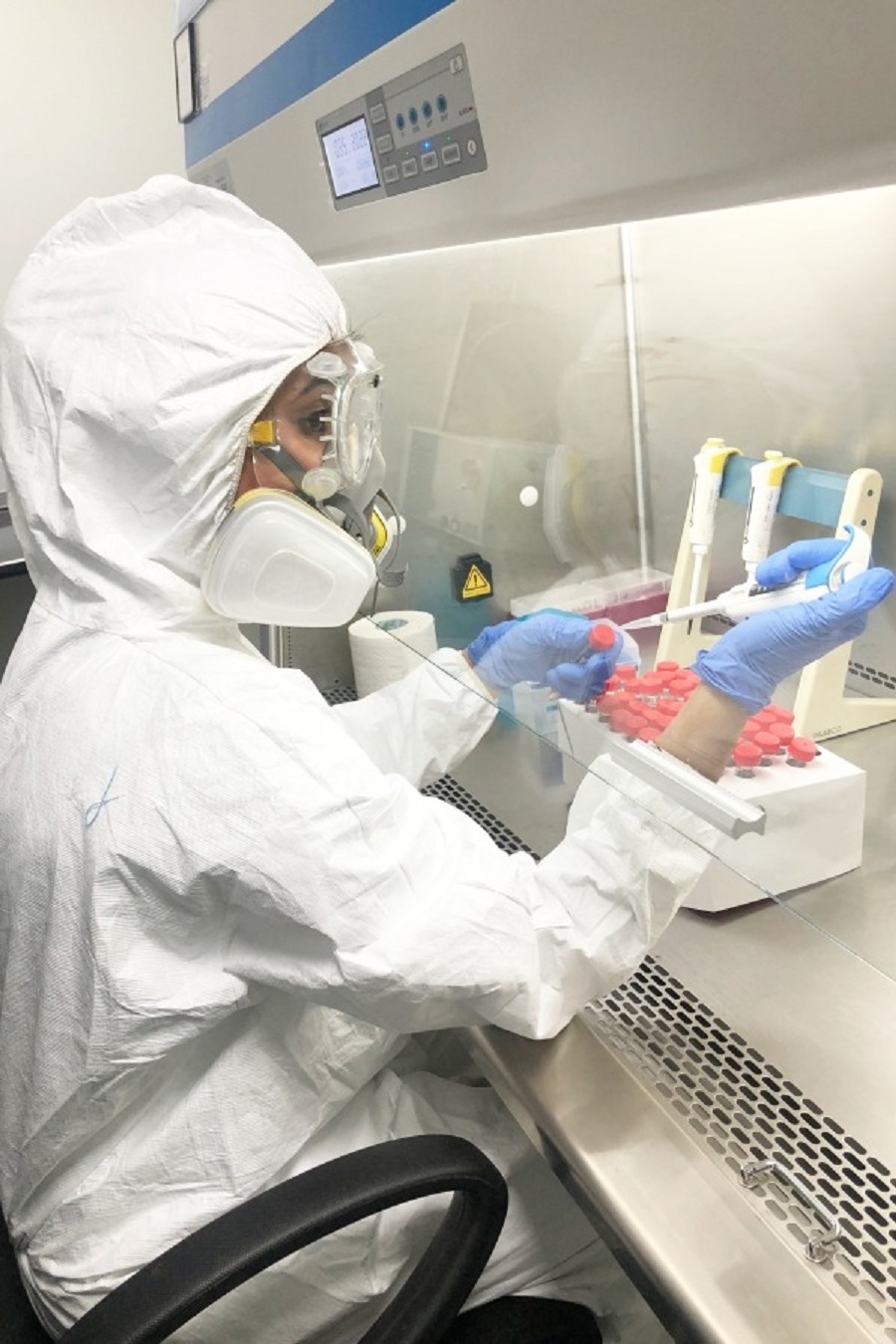 KOCHI:
With Covid cases rising in Kerala, SpiceHealth, in association with the Kerala Medical Services Corporation (KMSCL), today announced the launch of its mobile testing laboratories in Kasaragod, Palakkad & Thrissur for conducting Real- Time Polymerase Chain Reaction (RT-PCR) tests.
 
Kerala is the fifth State after Haryana, Maharashtra, Uttarakhand and Delhi where SpiceHealth has set-up mobile testing laboratories. These laboratories are accredited by National Accreditation Board for Testing and Calibration Laboratories and Indian Council of Medical Research and each lab can conduct 3,000 tests per day.
 
Avani Singh, CEO, SpiceHealth said, "As Covid cases are on the rise again, we are happy to partner and support the Kerala Medical Services Corporation in its fight against this pandemic with our mobile testing laboratories in Kasaragod, Palakkad & Thrissur. With the launch of our mobile labs in Kerala, we aim to amplify testing in the State and we firmly believe that testing remains as important as ever in our fight against this pandemic to help quickly identify, isolate and treat those infected."
 
At a time when Covid-19 was at an all-time high in India in November 2020, SpiceHealth, a healthcare company launched by the promoters of SpiceJet, disrupted the RT-PCR testing space by offering tests in mobile laboratories at Rs. 499, as opposed to the then existing rate of Rs. 2400 in Delhi. In another path-breaking initiative, test results were made available within six hours as compared to the existing 24-48 hour time frame. SpiceHealth was also the first to introduce the innovative concept of mobile testing laboratories that could be placed in remote areas, in containment zones, in villages where access to hospitals and medical facilities was and remains a challenge.
 
SpiceHealth's first mobile testing facility in Delhi was inaugurated by Amit Shah, Union Home Minister and Dr. Harsh Vardhan, Union Minister for Health & Family Welfare.
 
In January 2021, SpiceHealth launched a first-of-its-kind genome sequencing laboratory at Delhi's Indira Gandhi International Airport to help in identifying and containing the new mutant variants of Covid-19 virus unwittingly carried by passengers travelling from other countries.
After having worked with multiple State governments, SpiceHealth recently opened its testing facilities for the general public in Delhi and Mumbai to ensure rapid testing to fight the pandemic offering the cheapest RT-PCR testing at just INR 499/-.

SpiceHealth has also set-up mobile laboratories and testing facilities across Haridwar and at five locations along the border of Uttarakhand for pilgrims visiting the Kumbh Mela to undergo RT-PCR and Rapid Antigen tests.

Earlier, SpiceHealth had also launched SpiceOxy – a compact, portable, non-invasive ventilation device, which is an effective solution for patients with mild to moderate breathing issues and had also introduced fingertip pulse oximeter, a handy device making it easier for people to measure the oxygen level of the blood.