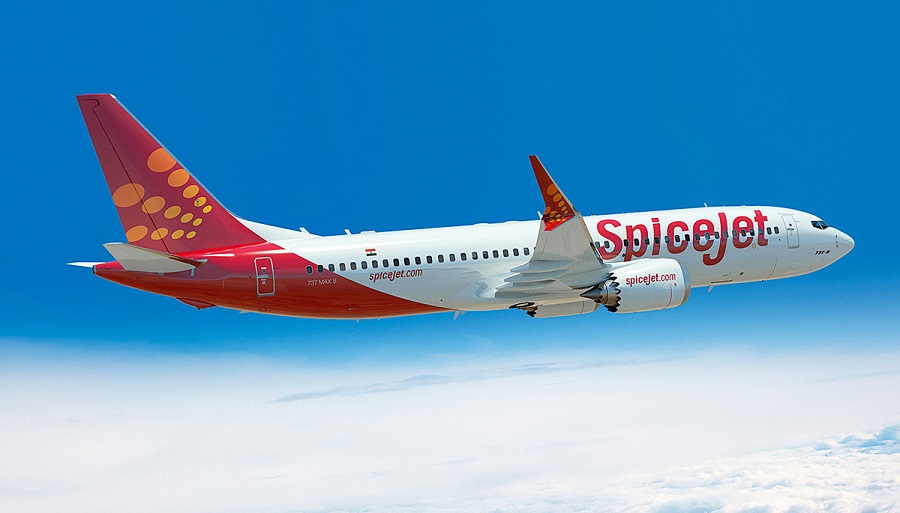 GURUGRAM:
Coming up with yet another in-house innovation, SpiceTech, the technology subsidiary of SpiceJet, has developed a digital, smart document library called Pilot Docs for storing all manuals used by pilots in the cockpit. Pilot Docs has been approved by the Directorate General of Civil Aviation (DGCA) for use on SpiceJet's Boeing 737 fleet.
Pilot Docs is already being used on the B737 fleet on a trial basis along with a similar product from a foreign provider. With DGCA approval, the airline will fully transition to Pilot Docs resulting in substantial savings for SpiceJet.
SpiceJet will be the first Indian airline to have an indigenously-built digital library in use in its fleet helping it move a step closer to its goal of paperless operations. Pilot Docs eliminates the need to carry large amount of paper manuals on the aircraft contributing to the airline's overall sustainability initiative, enhance safety through easy and immediate access to relevant information in any situation, eliminate compliance errors and augment operational efficiency. Furthermore, it is a remarkable achievement for the airline to save cost on a service which was earlier outsourced at a hefty annual fee.
Pilot Docs is feature-rich. It can auto-sync all manuals available on the pilots iPad. Any future manual updates or addendums are automatically downloaded and made available to the pilots immediately. It allows fast keyword search across all content thus enabling pilots to find relevant content quickly in all situations. Besides, it also allows pilots to add highlights and annotations to the content. Pilot Docs tail specific filtering allows quick access to relevant manuals. Pilots can easily send feedback directly to the manual owner.
Ashish Vikram, Chief Technology & Innovation Officer, SpiceJet said, "Pilot Docs is yet another revolutionary step from SpiceJet's technology arm, SpiceTech, to completely eliminate the airline's dependency on foreign providers for services like digital document library. SpiceTech's Pilot Docs makes the airline entirely self-reliant, promotes paperless flight operations and leads to cost savings to a significant extent. SpiceTech's vision is to be the recognized world leader in aviation technology with innovative product offerings that it can make available to SpiceJet and other airlines around the world. SpiceTech is continuously innovating to enhance customer delight and improve operational efficiency with exclusive product offerings."
SpiceTech has also indigenously developed an electronic flight folder that provides pilots with all the documents required for the flight briefing in an easily accessible form on their tablets. This includes the briefing sheet, computerized flight plan, weather forecast, weather, wind charts, notices related to operations including notes regarding any technical defects and several other documents. Together, with Pilot Docs, this replaces the 8-14 Kg flight bag which the pilots used to carry earlier prior to the digitalization.
Recently, SpiceTech also developed an international award-winning cabin crew app, called SG Docs which won the 'APEX Newcomer of the year award' in December 2021. The mobile app for Cabin Crew digitally hosts all cabin documents and manuals, cabin announcements, current cabin defects and various digitized operational forms. It is designed to function seamlessly in offline mode.
With the help of these products, SpiceJet has eliminated the use of large amounts of paper inside its aircraft while enhancing operational efficiency, increasing compliance and improving safety.
Some of the other Made in India innovations of SpiceTech include SpiceScreen, a first-of-its-kind, light-in-weight, wireless entertainment system that enables seamless delivery of content on to the personal devices of the passengers through a Wi-Fi network. SpiceJet's 24×7 automated customer service agent, Ms Pepper's WhatsApp based check-in is another such offering through which SpiceJet enhances customer experience and convenience.