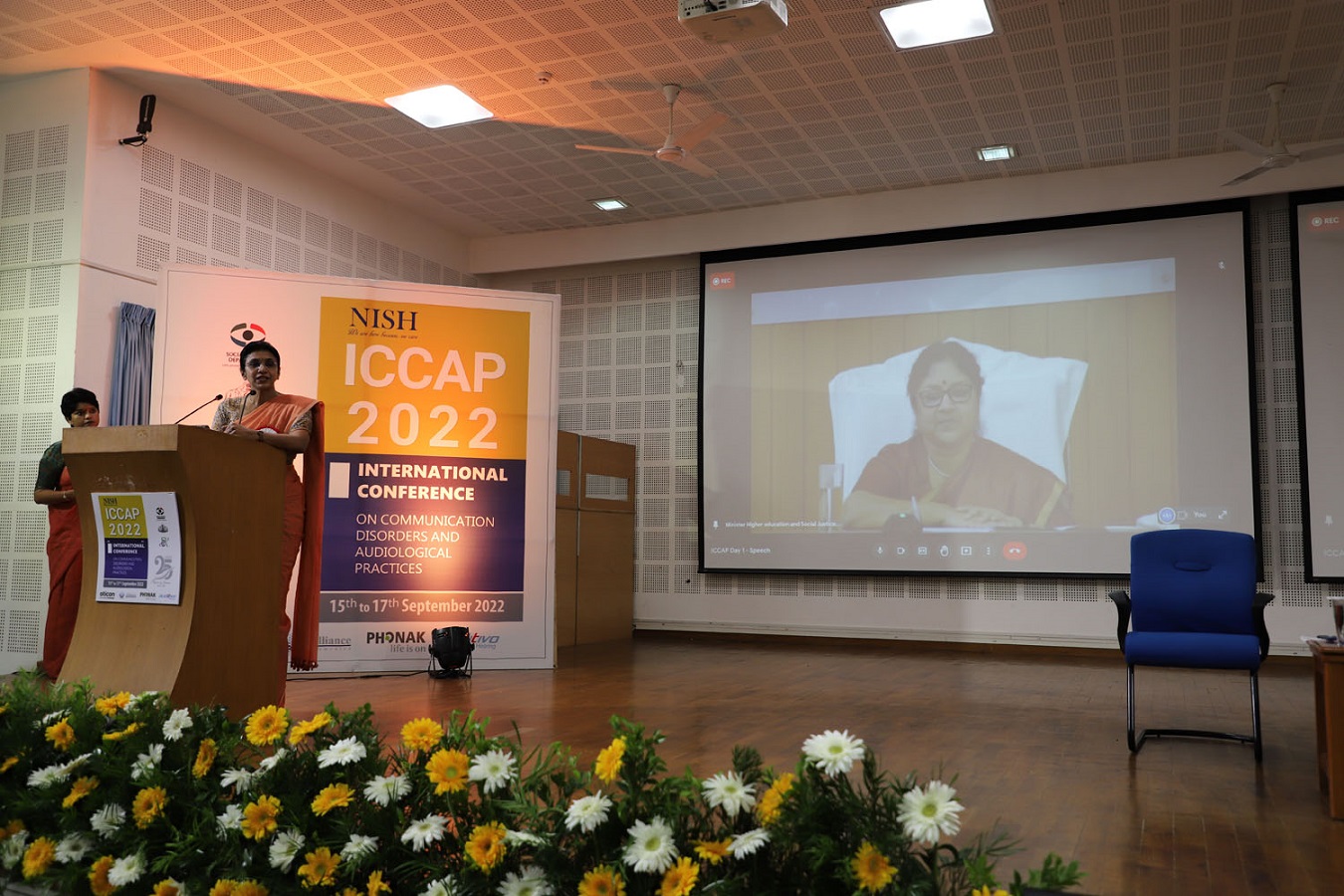 THIRUVANANTHAPURAM:
Minister for Higher Education and Social Justice Dr R. Bindu today said it is vitally important to create world-class facilities and a pool of professionals in the state to help persons with communication disorders lead a normal life by keeping abreast of the latest advancements and practices in the field.
Delivering the key-note address at the opening session of the three-day "International Conference on Communication Disorders and Audiological Practices (ICCAP 2022)" at the National Institute of Speech and Hearing (NISH) here, Dr Bindu said the conclave is a perfect platform to exchange the latest updates, ideas and experiences in the field.
The biggest challenge now is to remain relevant and responsive to the emerging trends, besides managing our constrained resources to the best effect, Dr Bindu said addressing the meet through videoconferencing.
"It's imperative to motivate budding researchers to learn and experience the advancements in the field of communication disorders. The goal of this conference is to share novel ideas through seminars and scientific paper presentations," she said.
Lauding NISH for organizing the event in its silver jubilee year, the Minister said ICCAP 2022 will also enhance the skills of professionals and set the stage for qualitative and effective discussions.
M. Anjana, Executive Director, NISH, and Director, Social Justice Department, while welcoming the gathering, said, "by setting a stage to exchange novel concepts, and current trends in the field of communication disorders, this conference would turn out to be productive."
Extolling the remarkable efforts by NISH for the betterment of differently-abled people, Dr M. Pushpavathi, Director, All India Institute of Speech and Hearing (AIISH), Mysuru, said there is a need to have more centres, and efficient infrastructure to bring in innovative approaches in the field. Besides offering technical support from AIISH, she also pointed out the need to revamp the current curriculum and syllabus to cater to the needs of our society.
Dr Suja K Kunnath, Principal, NISH, proposing a vote of thanks, said the three-day global conference will focus on the latest practices, challenges and trends in the field of communication disorders by focusing on evidence-based studies and practices.
The conclave is organized by the Department of Audiology and Speech Language Pathology (ASLP) and the Department of Neuro Developmental Sciences (NDS) at NISH.