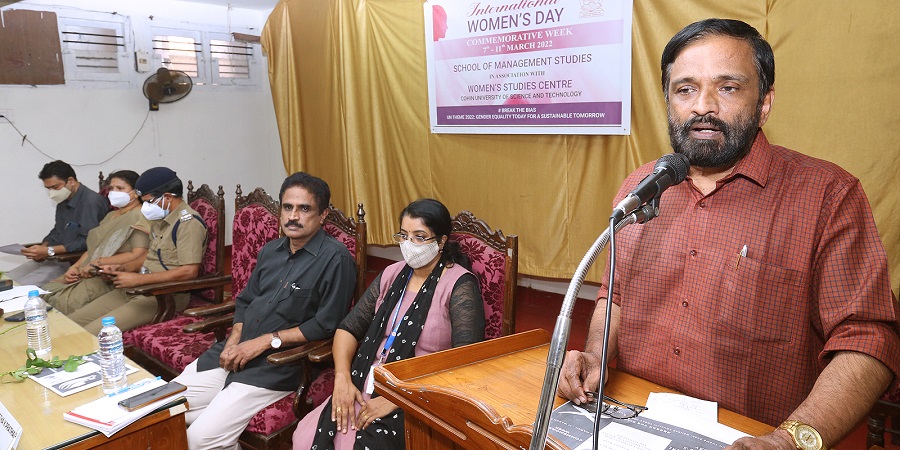 KOCHI:
The School of Management Studies in association with the Women's Studies Centre of Cochin University of Science and Technology is celebrating International Women's Day with programmes spread over the week.
The commemorative week was inaugurated on 7th March 2022 by Prof.(Dr.)P. G. Sankaran, Pro-vice Chancellor, CUSAT and the chief guest for the programme was P. V. Baby, Assistant Commissioner of Police, Thrikkakara. In his inaugural address Dr Sankaran stressed that CUSAT is taking all steps
to build an inclusive environment favorable to women.
Self Defense Training for women was conducted by the women cell of the Police Department following the inauguration. The week-long programmes include student activities like panel discussion, poster making competition and invited talks on women's health and hygiene and interaction with successful women entrepreneurs. Prof. K Ajitha, Director, Women Studies Centre presided over the function and Prof. Dr. Jagathy Raj V P, Director, School of Management Studies, Prof. Dr. Sunoj S.M, Syndicate Member, CUSAT, Dr. Sangeetha K Prathap and Dr. Meera Prathapan, coordinators of the programme spoke during the function. The programme will include on 11th March 2022 with an all women cycle rally.