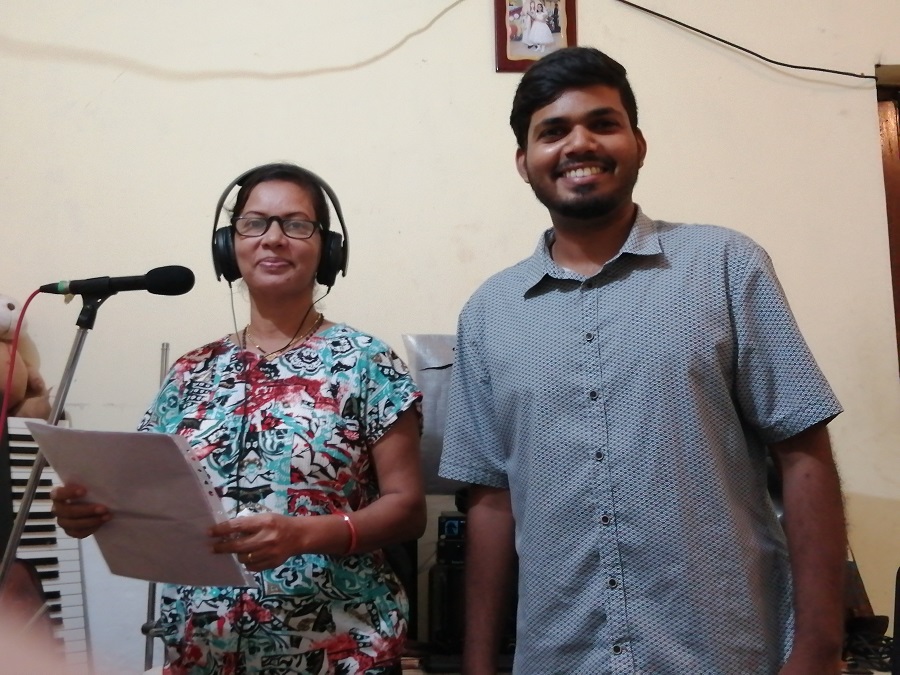 GOA:
In a bid to contribute to the Konkani language, singer-songwriter, Monica Fernandes released her first ever Konkani Audio Album titled, 'Jivit Devachem Dennem' that translates to 'Life is God's Gift to you' recently.
The title of this album revolves around the theme – Life is God's gift to us… Speaking about the idea behind the title Monica says: "We see many people committing suicide, falling prey to discouragement and depression and injustice. The songs in this album talk about such things in life in today's world."
The album is supported by Menino Mario aka Man with the Golden Voice, a prominent tiatr personality. The album also features vocals by Archie Fernandes, Rayola Dias both based in Goa as well as an introduction by Emcee Stanley Fernandes from Mumbai.
Monica has added her name to list of many good singers such as Juje Fernandes, Hendry Lobo and Fr. Lui Paes from Sindhudurg who have released Konkani Audio Albums, thus connecting Sindhudurg and Goa through music.
Monica reveals that the journey of this album started last year when Maestro Selvyn J C Bragança first pitched the idea to her. "Things literally started taking pace during the lockdown which started in April 2020. It was a fun learning experience working with this young artist who has put in his best efforts to arrange the music," she says.
With the fear of Covid 19 and the lockdown in effect there were no studios available to record. It was Roque Lazarus who set up a small home studio within a short span of time which led to the completion of the album. Two songs which are part of the album written and sung by Menino Mario were recorded at Veltuned Studio, Benaulim.
Music to Monica has been in her heart and soul. From participating in the school band to singing in the church choir, Monica has been praising the Lord for over 28 years now. Monica took her early lessons in music from Late Cosma Philip Fernandes and then from John Dsilva both from Sawantwadi. Her recent venture into music in Goa is being part of the Namah Chorale group led by Christo Fernandes.
Monica hopes that this album reaches out and touches the hearts of people around. Finally she would like to thank her family back in Sawantwadi for helping in making this project.