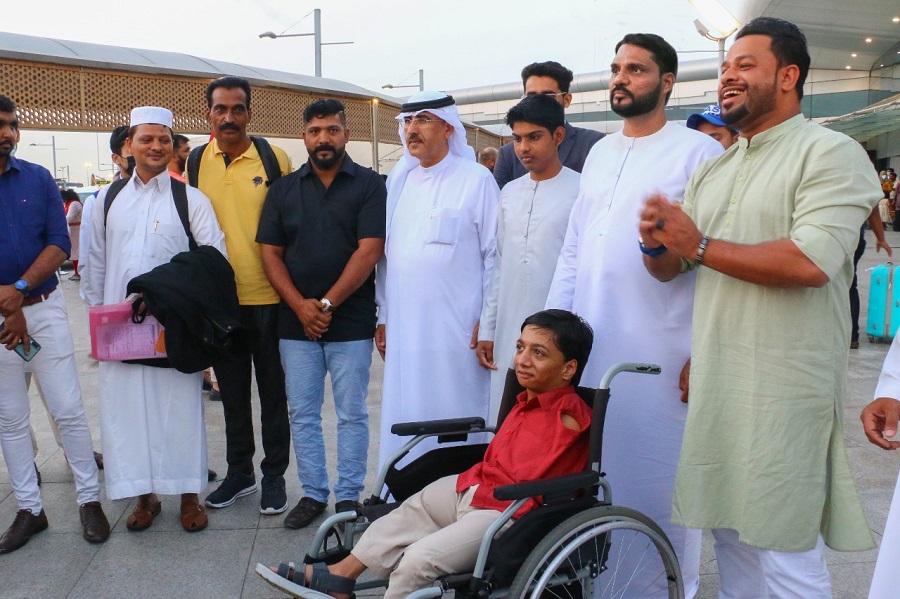 SHARJAH:
A differently abled 15-year-old boy, Muhammad Asim alias Asim Velimanna, who swam in Periyar river was given a warm reception at Sharjah Airport.
Asim Velimanna was invited to UAE by the renowned legal representiative and social worker Salam Pappinisseri. A Class VIII student swam in the Periyar river near Aluva Mahadeva Temple in Kerala in an hour on January 27.
His coach Saji Valseril trained him for 14 days to swim across the river. Asim was born without hands. His legs are also weak legs from birth. Asim hails from Velimanna village in Kozhikode district.
During a rent interview with cine actor Guinness Pakru, Asim Velimanna expressed his desire to visit Dubai. Following the interview, Salam Pappinisseri has taken the initiative to bring him to UAE along with his father Muhammed Shaheed Yamani and coach Saji Valseril. Asim Velimanna will be participating at various programmes including swimming being organised by various Associations.