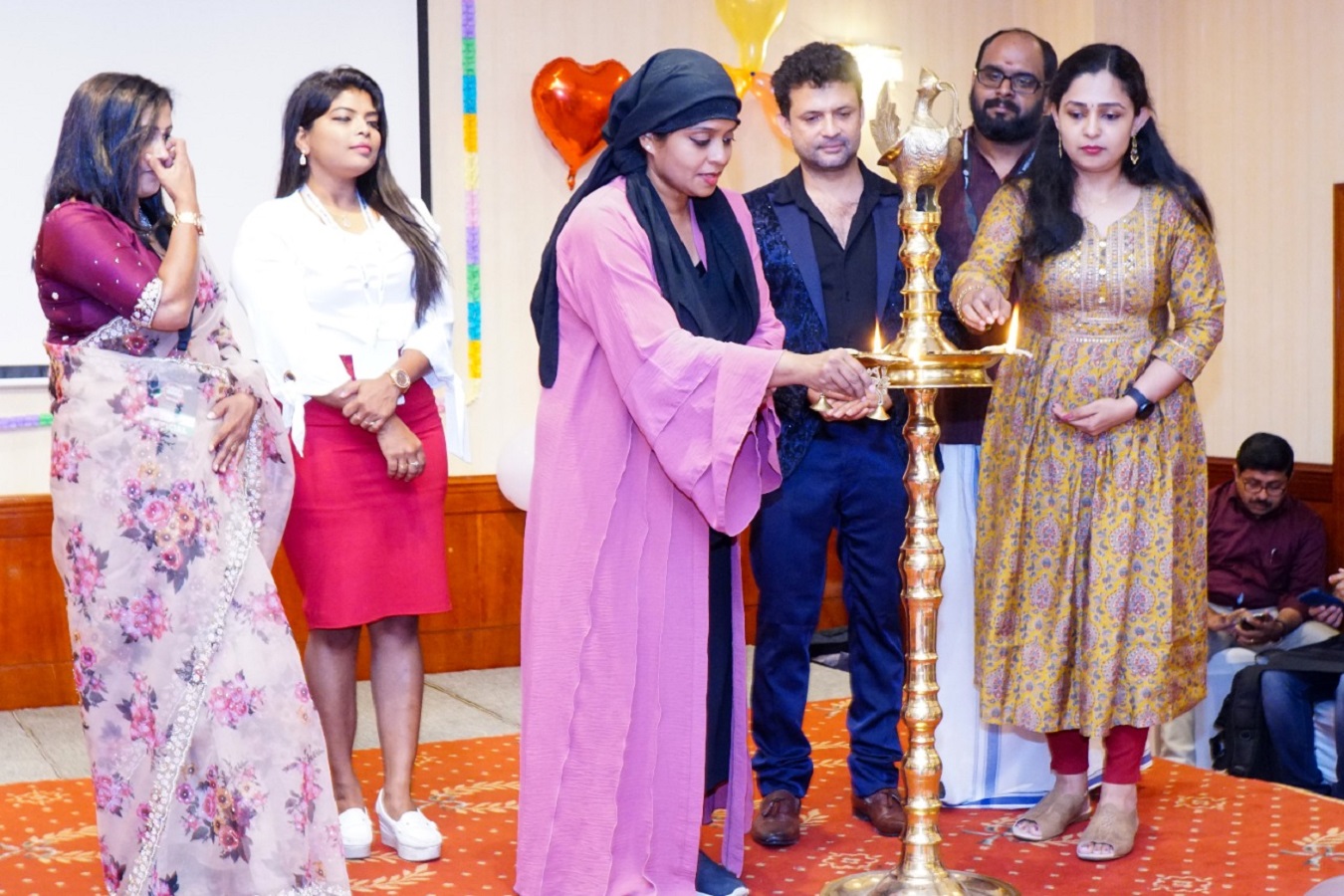 DUBAI:
The Dubai Malayali Association, a group of Malayalees in the UAE, organized a Sneha Sangam.FM Journalist Fazlu Rahman performed the opening ceremony of the 'Kali Yum Chiriyum' celebration held at Al Bustan Center in Khizais last day.
Sharjah Indian Association President Y.A. Rahim, Yab Legal Services CEO and Social Activist Salam Pappinissery represented by Yab HR Manager Farzana Abdul Jabbar, Lincoln Book of Records Executive Director Monica Roshni, Movie Actress Aswathi, Food ATM Director Ayesha Khan and Secretary of Marhaba Learns Club Saji Mon Joseph were the chief guests in the event.
Dubai Malayalee Association is a large association that has been advancing with charity work in the UAE for the last 4 years. Till date many charitable works have been done. There are about seventy thousand members in this society. During the outbreak of Covid-19, many people who had difficulty in getting food and medicine were given assistance including free tickets to bring home more than 347 expatriate families who were unable to return home. Ajitha Anish, a native of Kothamangalam, Ernakulam and managing director of City Star Cleaning Company, Dera, is leading this group. Artistic performances by the members of the community were staged on the occasion of the celebration.
Dubai Malayali Association President Ajitha Anish, Vice President Shiv.S Nair, Secretary Nawab Natika, Treasurer Shamnas Chempat, Social Welfare Convener Johnson George, Join Social Welfare Convener Krishna B Nair and others were present in the event.