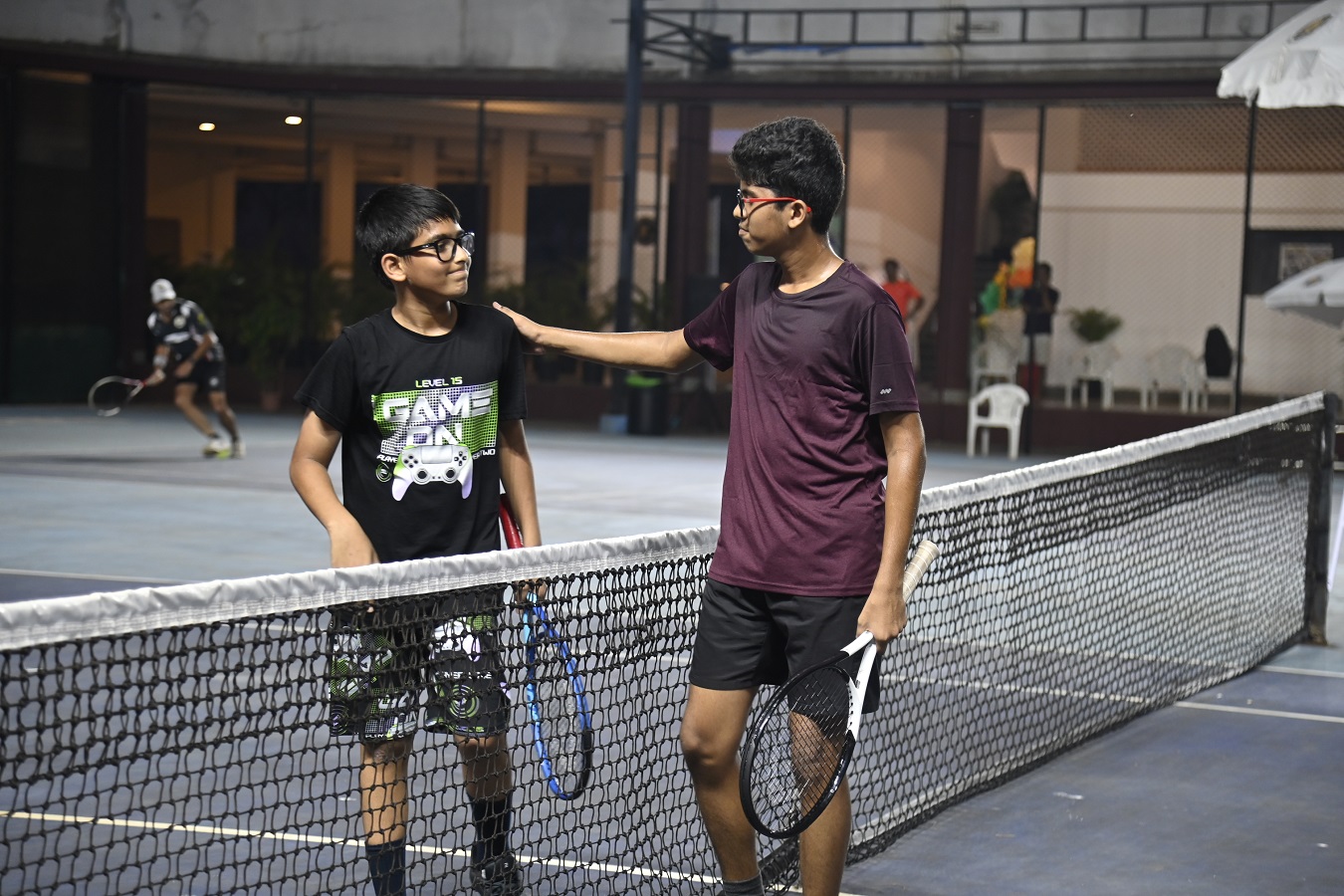 PANAJI:
Krishna Volvoikar defeated Arhan Gaonkar (6-1), while Avanish beat Devansh Naik (6-3) in the boys under-18 category during the ongoing TNS PG Tennis Tournament, which is underway at the Panjim Gymkhana in Panaji.
Nearly 140 Tennis players across eleven categories are participating in the state ranking Tennis tournament.
In another match in the veterans 45 years plus doubles category Sameer/Laxman beat Kedar/Allan (6-0) and Mackelroy/Mackinlay beat Robert/Bhaskar (6-3), while in the veterans 45 years plus singles category Richard Lockhart Smith beat Anupam Saksena (6-2) Ashwin Chandiok beat Sameer Kakodkar (6-1), Noel Noronha beat Kishor Metry (6-1), Rajnish Dhall beat Pralay Bakshi (6-2), Dmitry Smirnov beat Nikunj Gupta (6-2) and Mano Chhabra beat Gaurish Venctexa (6-0).
In the men's singles category, Kishor Metry beat Laxman Alway (6-2), Saurabh Trivedi beat Eugene D'silva (7-6)(4), Bhalchandra Gaitonde beat Pratham Fadte (6-4), Nagesh Naik beat Pranav (6-1), Rohan Lotlikar beat Anup Sardesai (6-1) and Ravaru Dixit beat Dunstan Dias (6-0).
The tournament, which is co-organised by the Goa State Tennis Association and the Panjim Gymkhana, is critical for Goan professional Tennis players keen on enhancing their state rank.