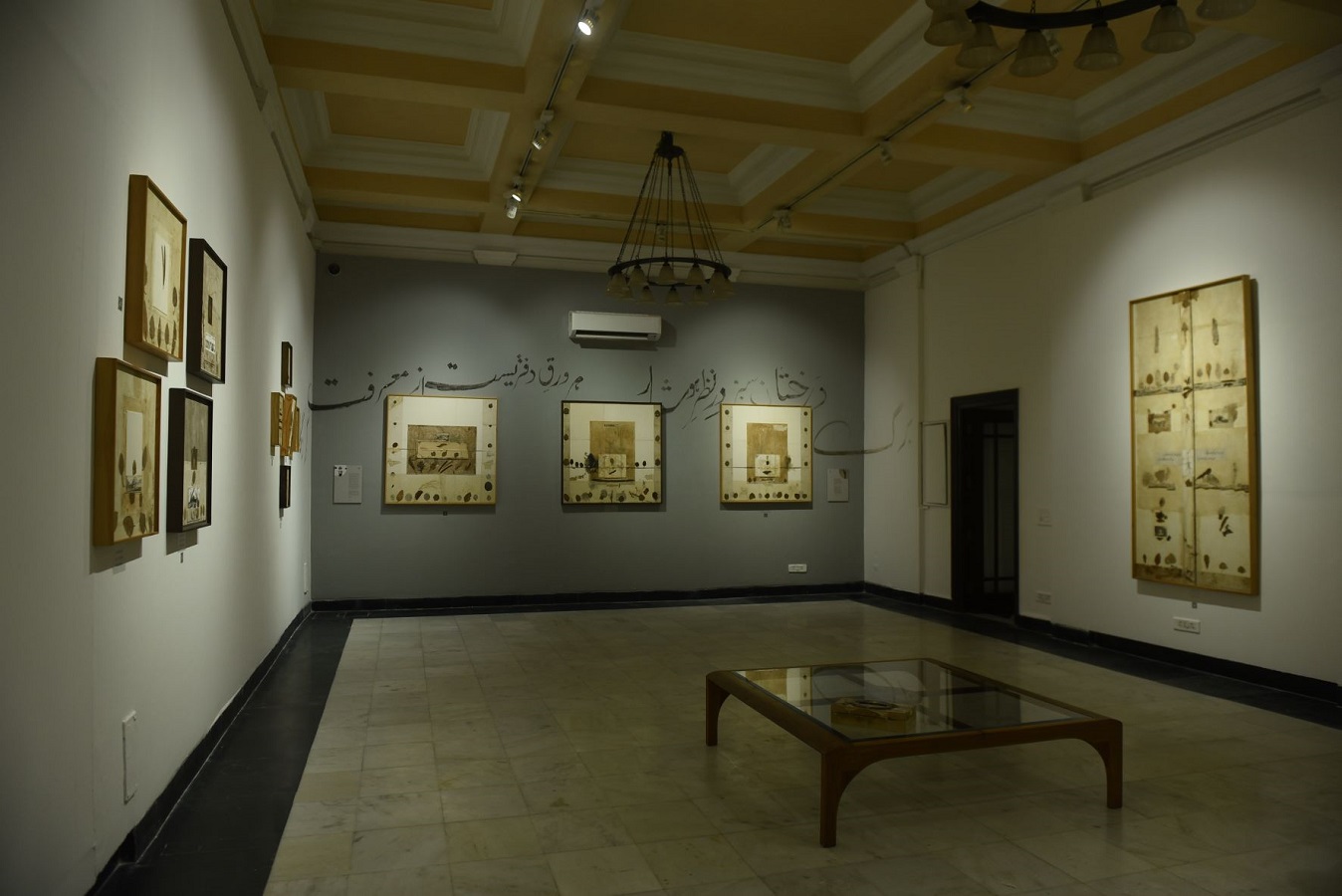 NEW DELHI:
Veteran filmmaker Muzaffar Ali's less-known but much-fascinating trysts with other visual arts came into full view at the national capital today with the opening of an 11-day exhibition of his paintings, collages, sketches and designed objects.
Visitors at Bikaner House near India Gate get their first-ever chance to sense the breadth and depth of the septuagenarian polymath's creative works beyond cinema — most vitally as the director of Rekha-starrer Umrao Jaan, three years after Gaman in 1978. The milestone show, hosted by Masha Art, has been curated by scholar Uma Nair following a year's research. Named 'Muzaffar Ali', the January 11-21 event is open to the public from 11 a.m to 7 p.m. on all days.
The exhibition encapsulates the 78-year-old artist's most defining non-movie engagements over the past four decades, according to organisers.
Curator Uma Nair, addressing literati, designers, authors, scholars and art-lovers at the venue, said the show effectively anchors on the concept of Purusha and Prakriti, the country's oldest of philosophies. "The artworks stand testimony to the beauty of the universe and Muzaffar's love for his own experience hinged on the beauty of the earth."
As Masha Art's Samarth Mathur and Sanat Mathur note, the show lends itself to multiple perspectives on Muzaffar's rich art practices about which has remained largely obscure even in the circuits. The duo gifted 'Muzaffar Ali' catalogue to guests, including Bikaner House Commissioner Shubhra Singh.
A preview on Wednesday evening saw Muzaffar and Uma leading the gathering along the galleries, explaining the works. A brief Kathak-based dance performance by maestro Shovana Narayan's disciple Shivani Verma initiated the tour, ahead of which guests spoke. They included G20 Sherpa Amitabh Kant and art historian Aman Nath.
Kant, who headed NITI Ayog, described Muzaffar as "creative intellectual", while lauding curator Uma for her "depth of knowledge and aesthetic excellence".
Nath, who also helms Neemrana Hotels, said the exhibition is a grand blend of scholarship and beauty.
Present on the occasion were ex-ministers, former Solicitor General Harish Salve, stylist Mala Singh, interior designer Sunita Kothari, photographer Manoj Arora and cardiothoracic surgeon Satish Mathew, among others.
The works across eleven rooms (titled Maqaams or spiritual stations) trace from the early 1980s, throwing unique light on Muzaffar Ali's preoccupations with the paint and brush primarily even as he came up occasionally with acclaimed Bollywood movies. The screenplay of self-directed period drama Jaanisaar (2015), where Muzaffar also acted as a revolutionary freedom fighter, is by far his last contribution to cinema even as the multifaceted personality shot 21 short films. The Lucknow-born cultural revivalist has simultaneously headed juries at festivals amid a flourishing fashion-designing career.
What remained relatively obscure beneath this array of success stories is Muzaffar's consistent engagement with other visual arts in the past half-a-century. Not many know he debuted with a painting on public display way back in 1970 when art historian Geeti Sen curated a group exhibition in Bombay. In fact, from the late 1960s, Muzaffar has had a steady, if primary, engagement with the brush and colours till date. Even in the Covid-19 months last year, he conceived imaginative paintings. Some of them ended up to be of big size, and are prominently featured at the current event.
"When I paint faces, it is as if there is a story in them. A story of their own journey and a story of the journey of others," says Muzaffar, who was born into an erstwhile Awadh royal family. Besides select paintings, the show features collages and sketches other than furniture designed by Muzaffar. Also, objects such as dashboards and clothes-hangers have been arranged as installations by Muzaffar's designer-wife Meera Ali. The catalogue, a limited-edition classic designed by renowned Monika Khanna Gulati, is on sale.
The curator has divided the show into thematic chapters of creativity. To Uma, Muzaffar's works are a rare blend of abstract moods and subtle animation.
Equally impressive is the artist's range. For instance, a section with cheetahs painted in a dulcet landscape is followed by a series of collages and paintings that
include horses besides a series on the Sufi mystic Rumi. All the same, the show features portraits of actresses Rekha and Smita, besides Muzaffar's wife Meera.