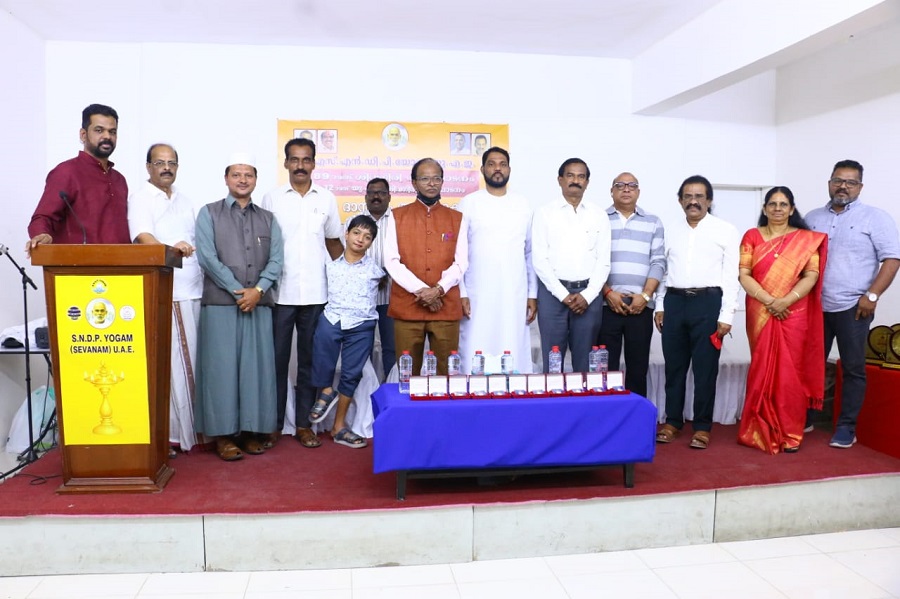 SHARJAH:
The differently abled 15-year-old boy, Muhammad Asim alias Asim Velimanna, who swam in Periyar river was presented with a cash award of Rs 50,000 by SNDP Yogam Sevanam UAE.
The cash prize was given at the function held at Ajman Social Centre Hall and part of distributing prizes to the winners of the Guru Deva recitation competition and presented a report on the 89th Sivagiri Pilgrimage.
A reception was given to social worker at UAE and 14th president of Sharjah Indian Association Y A Raheem by Yogam UAE vice chairman Sreedharan Prasad and secretary K S Vaachaspathi by draping a ponnada. Legal representative and social worker Salam Pappinisseri, 89th Sivagiri Pilgrimage general convenor Sivadasn Poovar and committee finance convenor K R C Babu were honoured during the occasion.
Central Committee vice chairman Sreedharan Prasad presided over the function, Sharjah Indian Association president Y A Rahim delivered the keynote address. Salam Pappinisseri and Asim Velimanna spoke.
Gold coin and plaque was presented to the first price winner of recitation competition, plaque and certificate to the second prize winner and certificates to all those who have participated.
Sivadasn Poovar presented the report. J R C Babu, Usha Sivadasn, assistant secretary Suresh Thirakulam spoke.