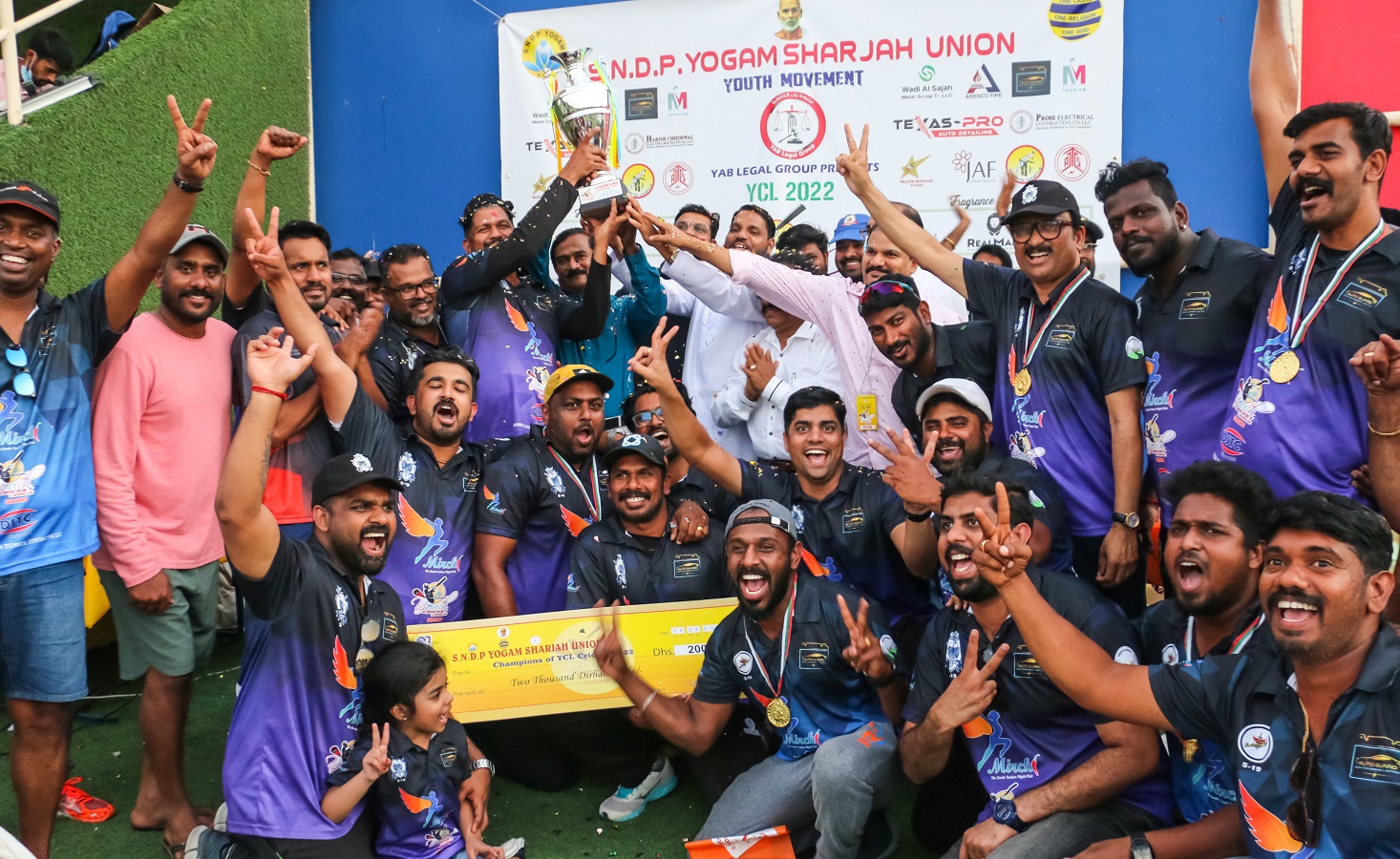 SHARJAH:
The Youth Cricekt League Season 8 semi finals and finals organised by SNDP Yogam Sharjah Youth Movement was held at Australian International School Ground.
Sevanam Blasters beat Sevanam Stars at the finals. As part of the Cricket League payasam cooking competition was held for the wmen members and 65 persons participated.
YAB Legal Service CEO and social worker Salam Pappinissery, SNDP Yogam central committee vice-chairman Sreedharan Prasad, finance committee convenor JRC Babu, SNDP Yogam union president Udayan Maheshan, secretary Shine K Das, director board member Vijayakumar Palakunnu participated and distributed prizes to the winners,
The payasam cooking competition was led by Sharjah Union women wing president Smitha Ajay, vice-president Raji Jijo and secretary Rajini Sujith.