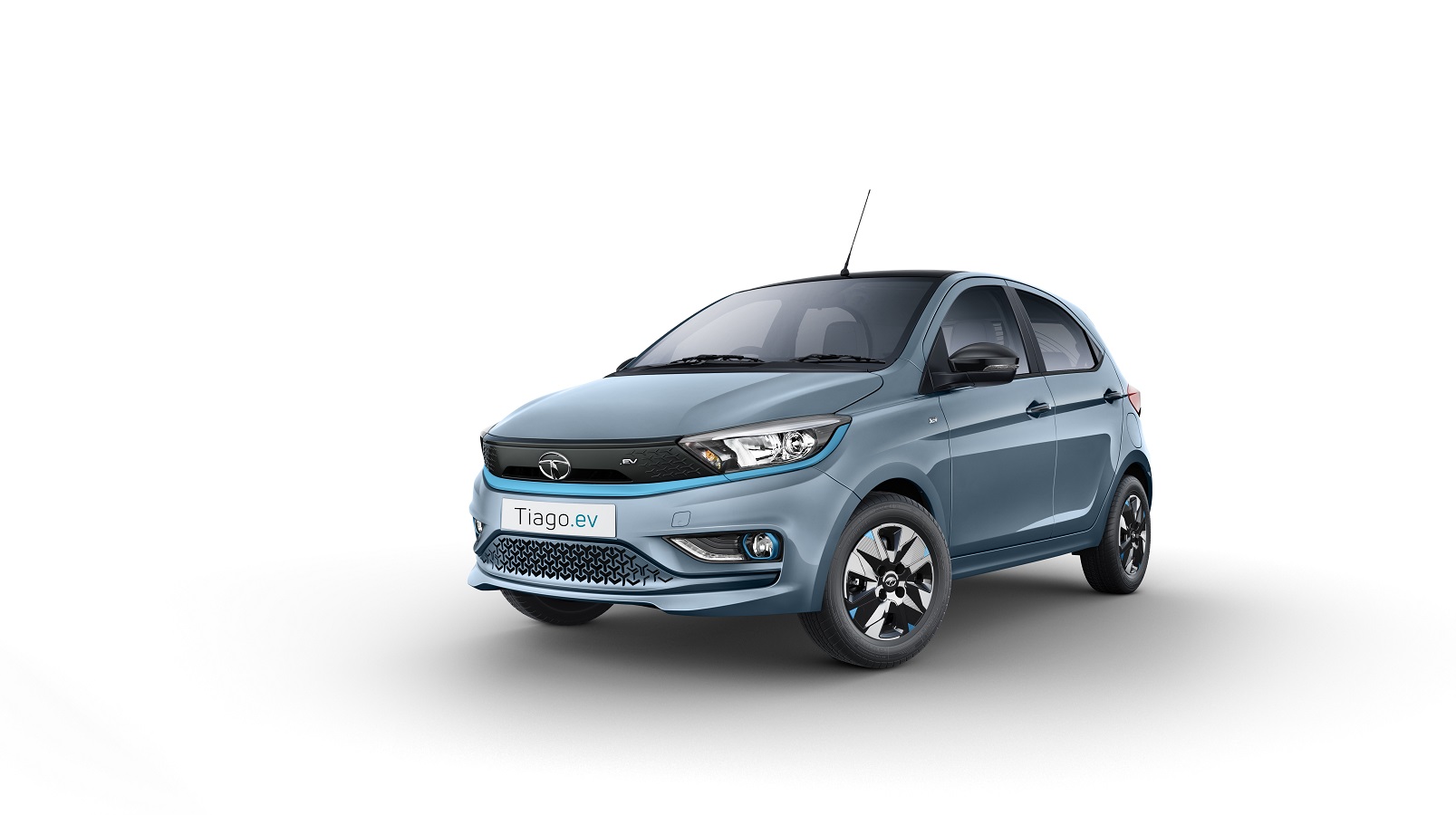 KOCHI:
As the electric vehicle (EV) revolution gains momentum in Kerala, Tier 2 and Tier 3 cities in the state are proving to be key contributors in driving the adoption of EVs, with maximum sales coming from cities like Kottayam, Perinthalmanna, Pathanamthitta, Palakkad, Cherthala, Kozhikode, Thiruvananthapuram, Thrissur, amongst others. This percentage split is a testament to the resounding success of the Tiago. EV as a product, with people across geographies and demographics trusting the electric hatchback as the EV market grows. Kerala contributes to 13% of overall EV sales.
The Tiago. ev, Tata Motors' first electric hatchback, has promptly become the symbol of sustainable and eco-friendly transportation in India. Its affordable pricing, impressive range, and advanced features have made it the preferred choice for consumers in non-metro areas, proving that electric mobility is not just for urban centers. Intriguingly, it has been noted that over 24% of Tiago.ev buyers are women, a figure that doubles the typical industry average for four-wheeled vehicles. This trend continues to build strongly because of the modern features and enhanced comfort offered by an EV, making it a compelling value proposition.
Key Points behind the success of Tiago.ev:
Impressive Range: With a MIDC range of 315 km, the Tiago. ev has addressed concerns about the limited range of electric vehicles, making it suitable for longer commutes common in non-metro areas.
Eco-Friendly Initiative: The Tiago. ev aligns with the government's push for cleaner transportation and reduced carbon emissions. Tier II and Tier III markets are showing a strong commitment to environmental conservation.
Easy drivability: The car comes with two driving modes – City and Sport along with four levels of regen settings in each of the drive modes. This provides ultimate customization according to customer driving styles. With level 3 regen settings, it delivers one pedal-like driving experience.
Affordability: The Tiago. ev has been embraced by Tier II and Tier III markets due to its competitive pricing. TATA.ev has ensured that electric mobility is accessible to a wide range of consumers.
Evolving Charging Infrastructure: The expansion of charging infrastructure in these markets has made EV ownership a practical and convenient choice. Charging stations are now available at strategic locations, ensuring that drivers can recharge their vehicles with ease.
Educational Initiatives: TATA.ev has taken steps to educate consumers about the benefits of EVs and provide information about government incentives, making it easier for Tier II and Tier III markets to transition to electric mobility.