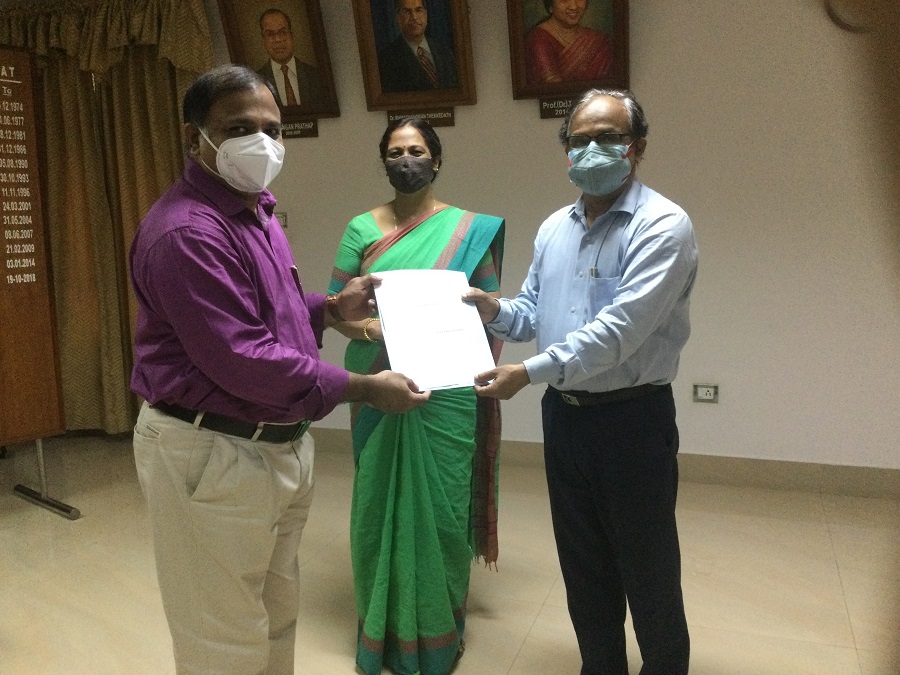 KOCHI:
The Royal Society of Chemistry, London honoured Dr. Pramod Gopinath, Professor and Director, International School of Photonics, CUSAT by admitting him as a Fellow. The honour as Fellow was based on his work and achievements, and recommendation of two  referees who are Fellows of the Society.
Dr. Pramod Gopinath has been a Professor at Cochin University of Science and Technology since 2016 and Director, International School of Photonics, CUSAT from 2019. He was with Indian Institute of Space Science and Technology, before joining CUSAT. He has contributed in the development of photonic and magnetic materials for various applications and for taking leading role in scientific and academic activities. Dr. Pramod Gopinath is leading a research group in the development of both ferrite and graphene based magnetic materials for magneto- optical applications. He is also involved in the field of development of materials for photo-voltaic and energy applications.
The Fellows are expected to develop leadership skills and pass on his knowledge by joining the mentor programme or getting involved in other Royal Society of Chemistry activities like receive personalized guidance on promoting chemistry and shaping the future of the profession, such as volunteering on panels and becoming an ambassador. The fellows need to get in touch with Royal Society of Chemistry contacts for personalized advice on everything from providing consultancy services to supporting the mission to advance excellence in the chemical sciences.