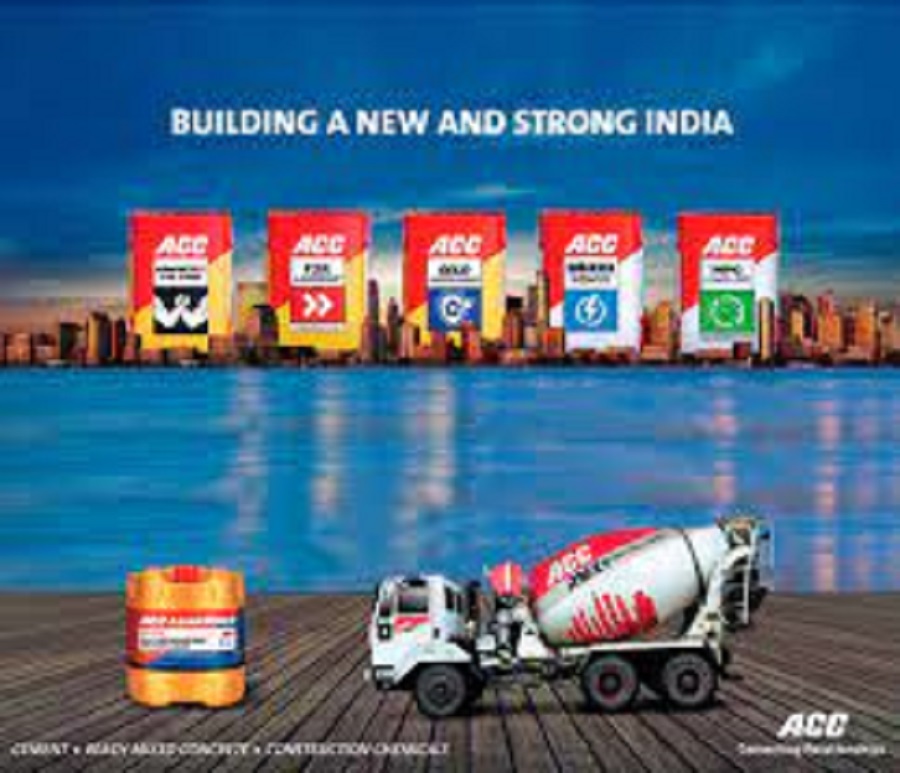 JAIPUR:
ACC, the cement and building material company of the diversified Adani Group, is delighted to announce the successful implementation of a range of CSR initiatives with an aim of creating a meaningful impact for the communities around its Lakheri plant in Rajasthan. These initiatives are focused on providing employment opportunities to the youth, extending medical assistance to the local communities, educating the locals around sustainable water conservation methods, and raising awareness about the importance of safe working conditions.
In its commitment to fostering skill development, the Company introduced the Assistant Electrician Program at the DISHA center for the local youth. This comprehensive program equipped participants with essential electrical skills and knowledge, providing them with a valuable pathway to gainful employment. As a result of their hard work and dedication, the trainees were awarded job offers by companies in Neemrana and Bawal, for a promising future.
Additionally, the Company demonstrated its dedication to the well-being of its employees, their families, and the local community by organising a free health check-up camp in collaboration with Bhagwan Mahavir Cancer Hospital and Research Center, Jaipur. This camp had a significant impact, with over 100 individuals benefiting from comprehensive health screenings. The active participation demonstrated the importance of such initiatives in promoting a healthier community. During the health check-up camp, attendees received crucial insights from a gynecologist from the hospital, who sensitised them about breast cancer symptoms and available treatments. By raising awareness about early detection and timely intervention, this initiative aimed to empower individuals to take charge of their health and well-being.
Recognising the pressing water scarcity challenges faced by the residents of Uttarana Village in Rajasthan, ACC has undertaken the Lift Irrigation Project. This transformative project has been designed with the primary objective of providing sustainable drinking water and irrigation solutions to the local community. Once fully implemented, the project is expected to benefit over 500 farmers and significantly expand irrigation coverage, encompassing more than 450 hectares of land with assured water supply.
In line with its commitment to ensuring the safety and well-being of its workforce, ACC launched Project Saksham, an important initiative specifically aimed at raising awareness about safe working conditions among contractual workers. Through this project, contractual workers wholeheartedly pledged to prioritise safety and uphold a high standard of commitment to safety protocols in their day-to-day operations.
Ajay Kapur, CEO, Cement Business said, "We firmly believe that progress should be measured by the positive impact it creates in the lives of the communities we serve. Our unwavering dedication towards our community exemplifies this conviction, as we remain resolute in our pursuit of sustainable development and empowerment. These initiatives are an integral part of our journey, and we look forward to fostering a profound and enduring difference, contributing to the upliftment and advancement of our nation."
These initiatives reflect ACC's and Adani Foundation's profound dedication to making a positive impact in the lives of the communities it serves and envisions a brighter and prosperous future for our nation, fueled by a deep-rooted commitment to empower local communities.