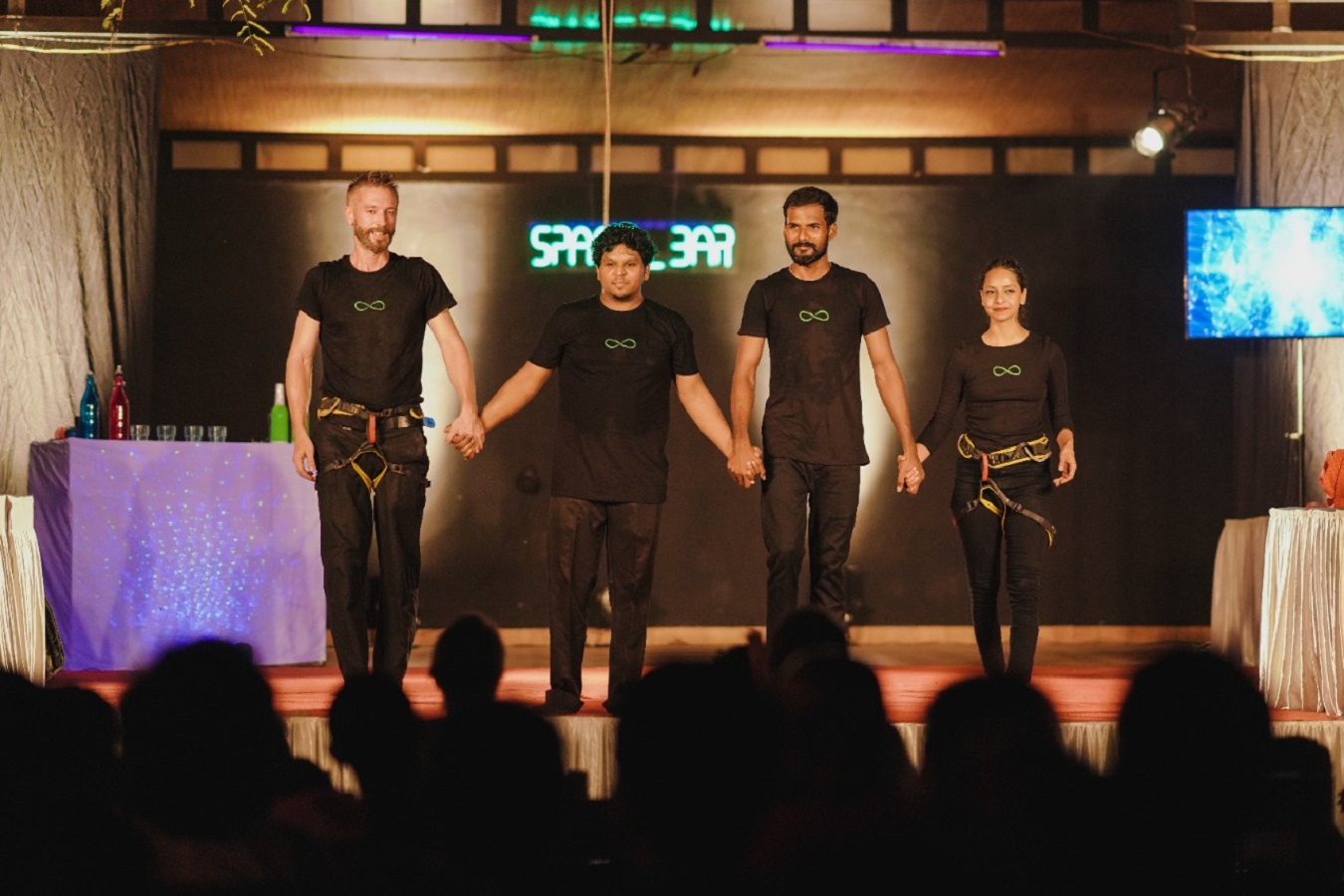 THIRUVANANTHAPURAM:
Analemma's gravity-defying juggling astonished spectators in Trivandrum. The show was performed at Bharat Bhavan in Trivandrum and is a part of the French Rendez-Vous initiative.
French Rendez-Vous festival is organised by the Consulate General of France in Pondicherry and Chennai, the French Institute in India, and the 3 Alliances françaises of Pondichéry, Chennai and Trivandrum. The festival is supported by Government of Pondicherry, the Government of Tamil Nadu, as well as that of Indo-French companies. These partnerships are of great importance as they symbolize the friendship between India and France.
Analemma, a circus performance, gave audiences the impression that they had traveled into outer space where gravity's hold had ceased, leaving them suspended in mid-air. This was a magical journey that allowed people to connect with their inner child. The performance is inspired by the path of the sun. During the show, French artist Romain Timmers along with Indian movement artist, Sharanya Rao, and others, juggled multiple everyday objects along extraordinary trajectories. The performance helped audiences envision infinity – which is the symbol that drove Romain Timmers to invent Analemma.
The performance's connection with outer space and infinity is deliberate. Romain Timmers is excited by the fact that we live in an era where colonizing other planets is within reach. Hence the stage where Analemma was performed was built to look like a space bar. The show's creators want audiences to contemplate a future in which the possibility of space travel is a reality. Analemma's creators believe this is the future humanity is presented with today.
Speaking about Analemma, Eva Martin, Director of Alliance Française of Trivandrum said, "The faces of many in the audience looked stunned as they watched Romain and his friends perform mind-bending juggling. Often, gasps were heard. The show's connection with space travel and infinity came across loud and clear. Indians have a profound connection with science and more than a curiosity about space travel. The country is a leading space power and Trivandrum is one of the epicenters of India's space program. That is why the show – performed at a time of unprecedented technological advances, especially in space travel – could not have come at a better time or have been performed at a more suitable place. I am sure that in addition to entertaining audiences, it made some young people seriously consider taking up the challenge of making space travel easier and more accessible."
Analemma was presented by Company Distil, whose founders are Romain Timmers and Sharanya Rao. The show was one hour long and included three Indian artists, besides Romain Timmers. Over the next few weeks, the show will be performed in Puducherry, Mumbai, Delhi, and Kolkata.