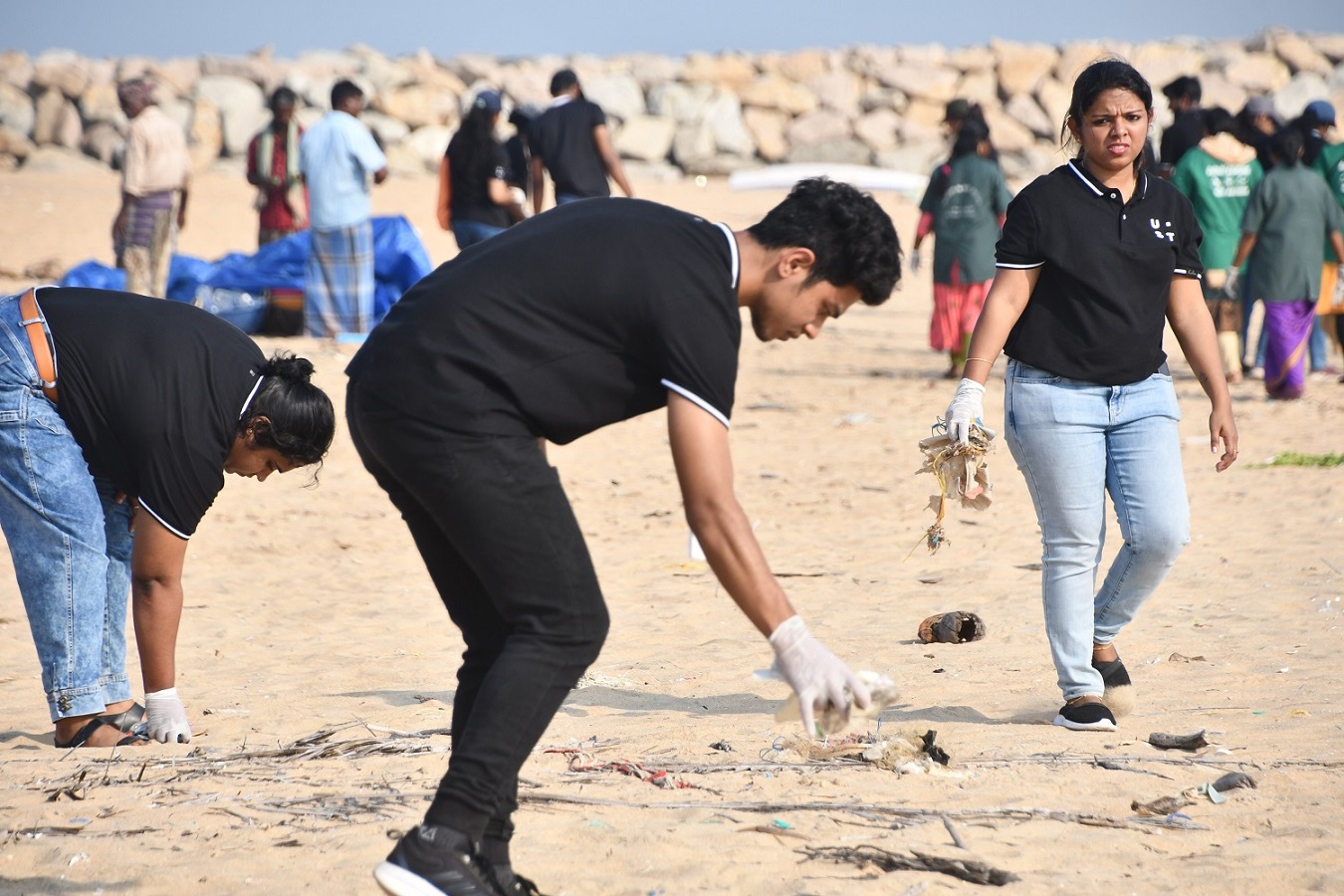 THIRUVANANTHAPURAM:
As part of its 'Adopt A Beach' programme that aims at ensuring clean beaches free of plastic debris and other waste, digital transformation solutions company UST organised a Beach Clean Up Drive on March 30 (Thursday) at the Perumathura beach in the city.
MB Rajesh, Minister for Local Self Government, inaugurated the programme at the Permumathura Beach at 7.30 am. More than 100 volunteers from UST participated in the beach cleanup drive, along with the local citizens.
The UST volunteers also organised an awareness campaign on to educate the people on how plastic debris in the ocean affects marine life. Harikrishnan Mohankumar, Senior Director Workplace Management and Operations; Sajina John, Director – Talent Acquisition COE; Ani Menon, Director, Work Force Management, from UST were also part of the programme, along with K T Balabhaskaran, Executive Director of Suchitwa Mission, and P Murali, Panchayat President.
The programme coincided with the United Nations' International Day of Zero Waste, which calls for the promotion of sustainable production, consumption and disposal of products and minimize pollution to air, land, and water.