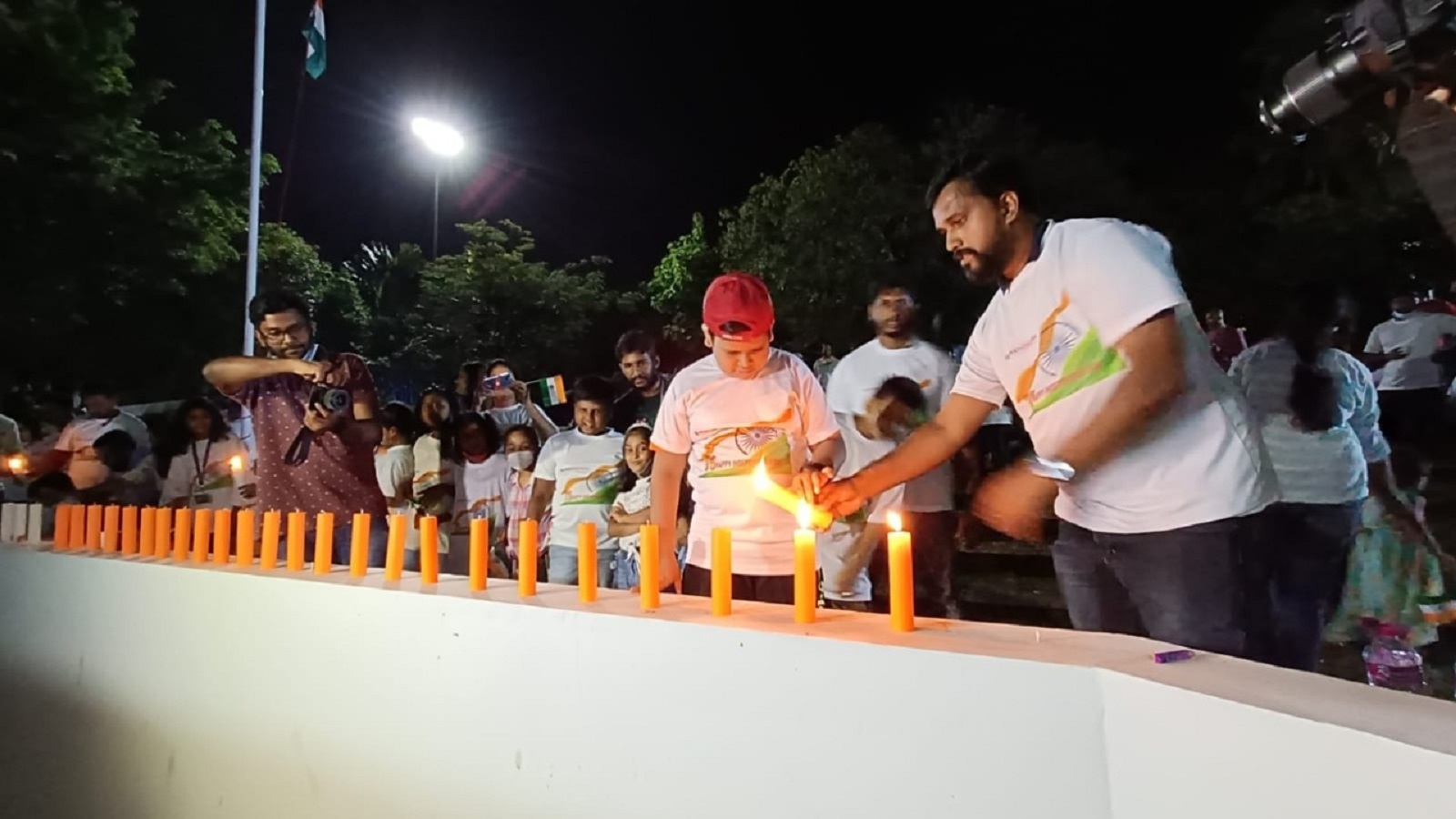 THIRUVANANTHAPURAM:
A wide range of celebrations were organized at Technopark Trivandrum, as part of India's 76th Independence Day celebration. Technopark Secretary Registrar, Suresh Kumar K hoisted the national flag in the presence of Park Centre employees, IT professionals, the security team and operations and maintenance staff.
Also, IT Employees Welfare Association 'Pradithwani' organized 'Midnight Freedom Walk' with a participation of around 500 people including IT employees, and their family members. The Independence Day celebrations were inaugurated by Honarable MLA Shri Kadakampally Surendran and patriotic songs, National Pledge and the Preamble of the Constitution were recited by the techies. The 'Midnight Freedom Walk' started from Technopark Phase 3 campus at 11:15 pm on August 14 and covered 2km and concluded at Technopark Phase 1 amphitheater at 12midnight to witness Independence Day. Symbolically the children flew 75 tricolor balloons and lit 75 candles during the ceremony.
Pradithwani Technopark Secretary Vineeth Chandran, State Convener Rajeev Krishnan, Vice President Saneesh KP, Prashanthi Pramod, Aswathi JG, Nesin Sreekumar and others led the rally and Independence Day celebrations.