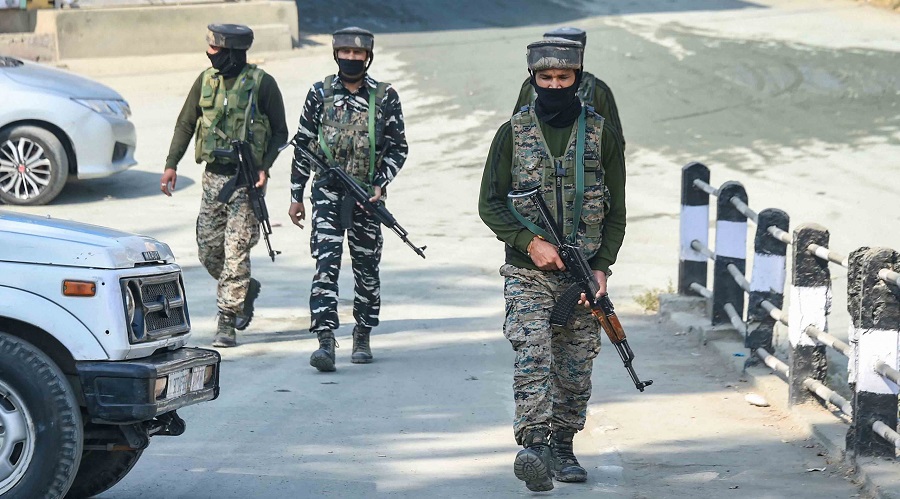 PATHANKOT:
A Pakistani intruder was shot dead by Border Security Force (BSF) personnel while he was attempting to cross the International Border (IB) in Pathankot in the early hours of Monday.
Despite repeated warnings, the intruder persisted in advancing towards the border fencing, prompting the BSF to take action, the BSF, Punjab Frontier said in a statement. Around 12:30 am BSF personnel detected suspicious movement near the bordering Simbal Sakol village in the Pathankot District.
The BSF personnel opened fire in self-defence, resulting in the neutralization of the intruder. This incident comes ahead of Independence Day tomorrow and after just days after BSF shot dead an intruder from Pakistani and thwarted an infiltration bid into India across the Pakistani border in Tarn Taran, Punjab.
On August 11, The BSF reported seeing some suspicious activity close to the border security fence on the international boundary and opened fire on the invaders as they continued to approach the border fence. In May of this month, the BSF detained a Pakistani national close to the International Border in Punjab while killing two unidentified intruders from Pakistan who had entered Indian territory and found three bags of suspected contraband products. In the year 2022, BSF soldiers on the Punjab Frontier killed two Pakistani invaders, intercepted 22 drones sent from the other side of the line, and found 316 kilogrammes of drugs.